Any time I am looking to make soup I look no further than The Daily Soup Cookbook. I've made a good number of the recipes in the nearly twenty years that I have had the book. It is actually in sad shape, the spine is pretty messed up. This recipe caught my eye this weekend when I was meal planning for the week. I altered the recipe a bit from the book. This will serve as my lunch this week.
Sidebar, the bowl of my trusty food processor of nearly twenty years cracked. I search everywhere for a replacement, turns out they don't make them anymore. I have watched eBay for one, but no luck. I ordered a new highly rated Cuisinart food processor, turns out it sucks. I am not able to get the bowl to click into place. I have rig it with a butter knife to get it to work. Both the manufacturer and Amazon were no help. Royal pain in the ass. I'm on the hunt for a new one before Christmas, any suggestions out there?
A food processor is key for this recipe, as I attempted to blend the peanuts and determined it was better accomplished in a food processor. Same goes for the garlic and ginger. Anyway, check out the gorgeous color of the spices in the soup, curry powder, coriander, turmeric, cayenne.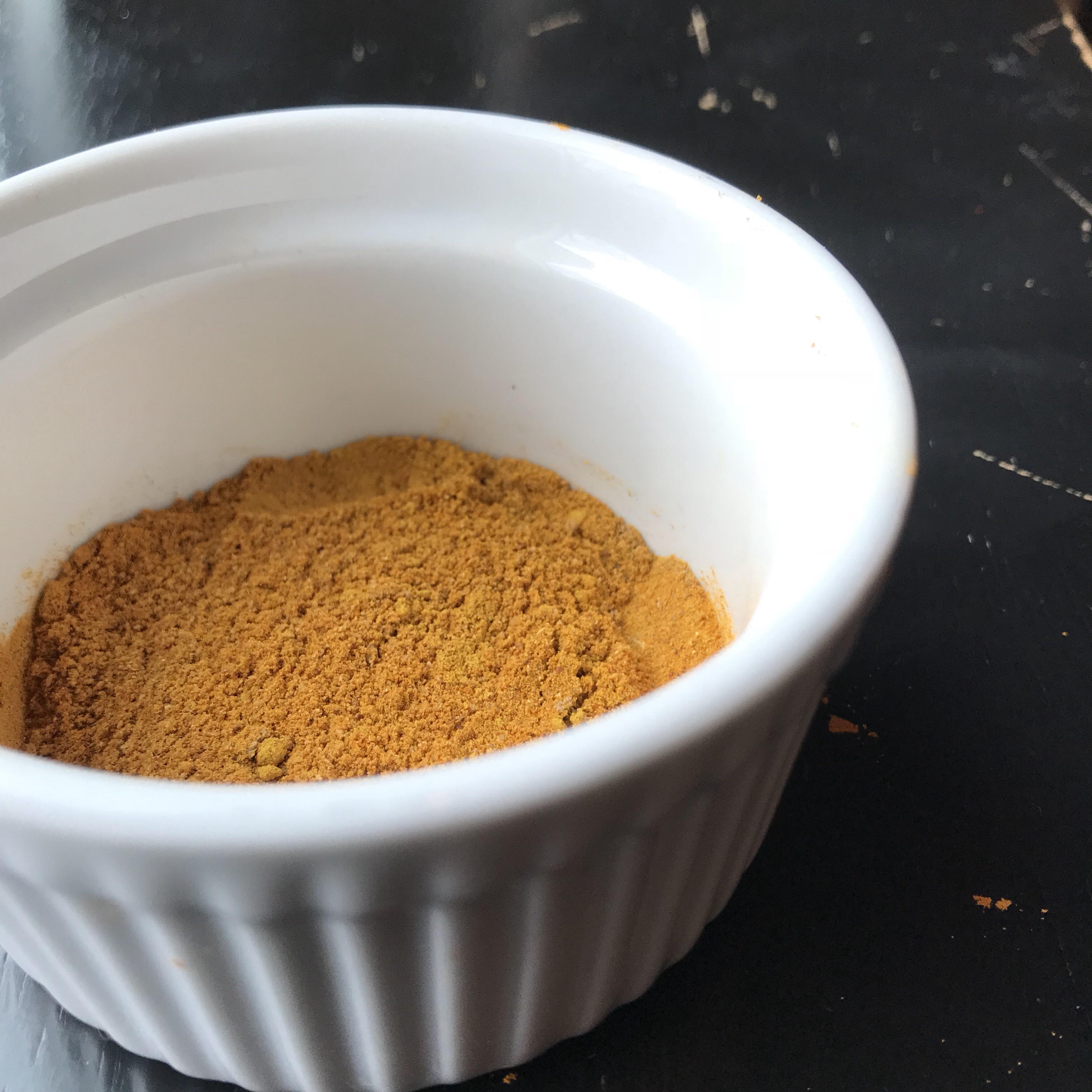 The grilled Napa cabbage adds a bit of char and crunch to the soup.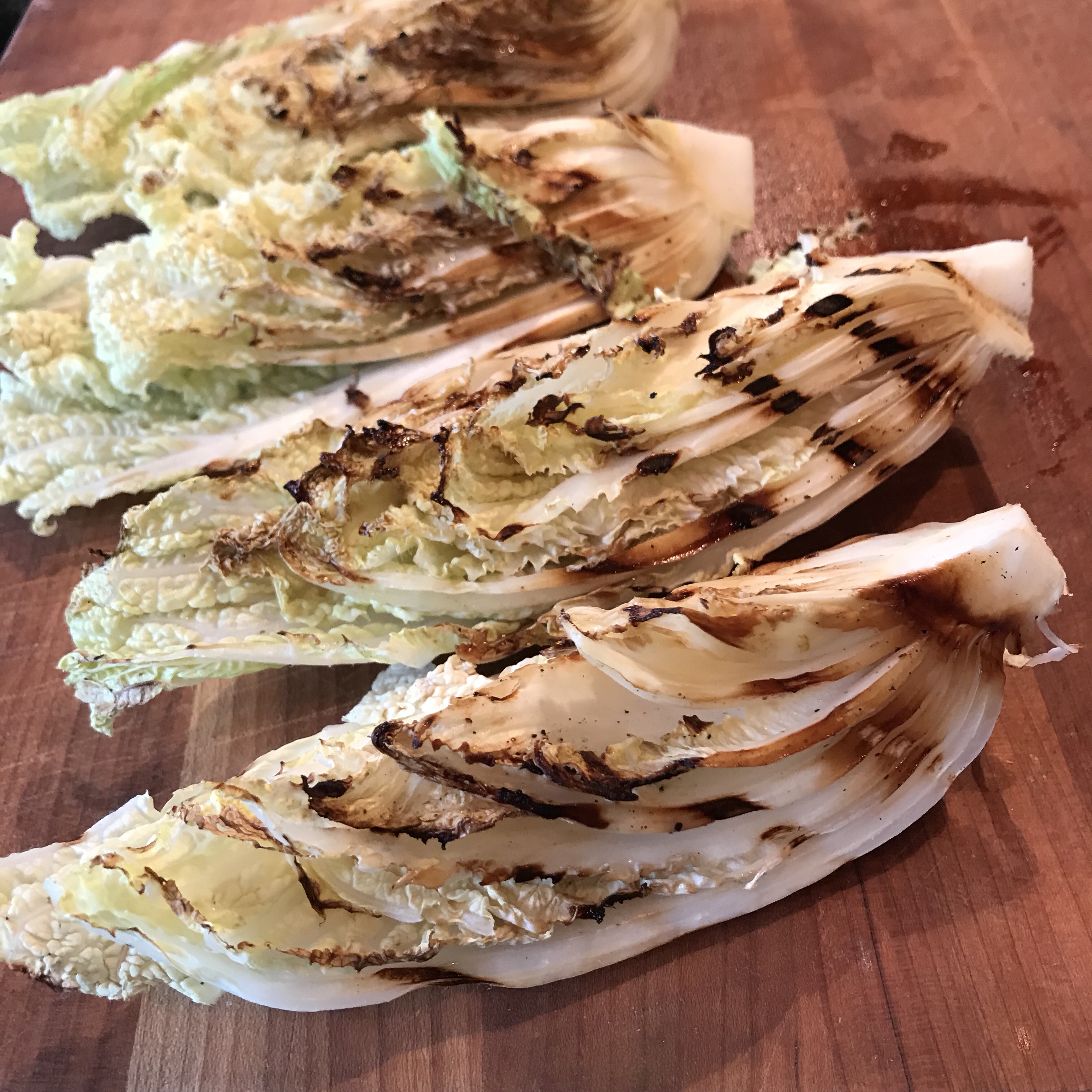 Potatoes, both Idaho and sweet, add thickness and heartiness to the soup.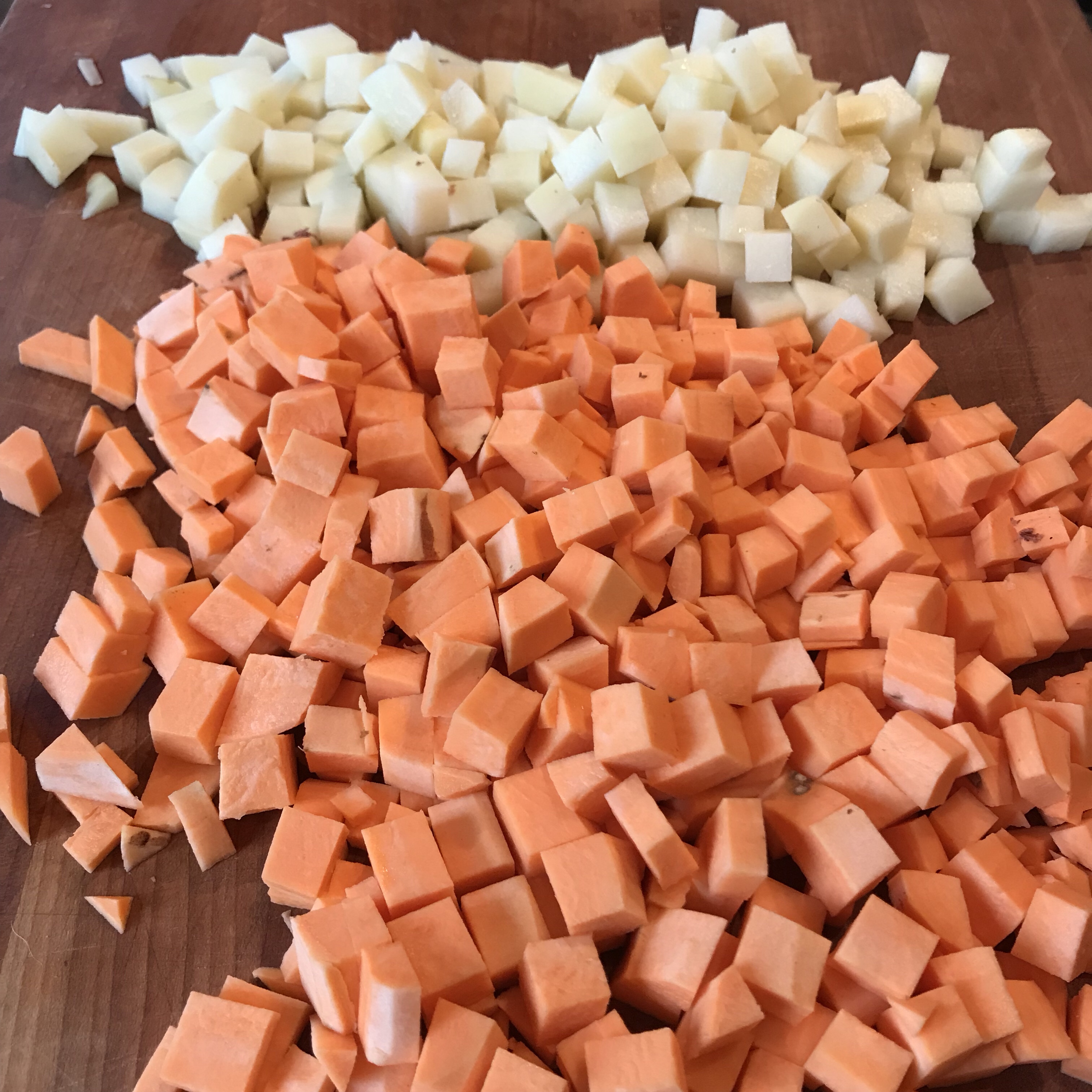 The final results is a rich and hearty soup with a touch of spicy warmth. The texture is velvety, like butta. The spice mix lends to the deep color. If you are a fan of peanut sauce you'll love this soup.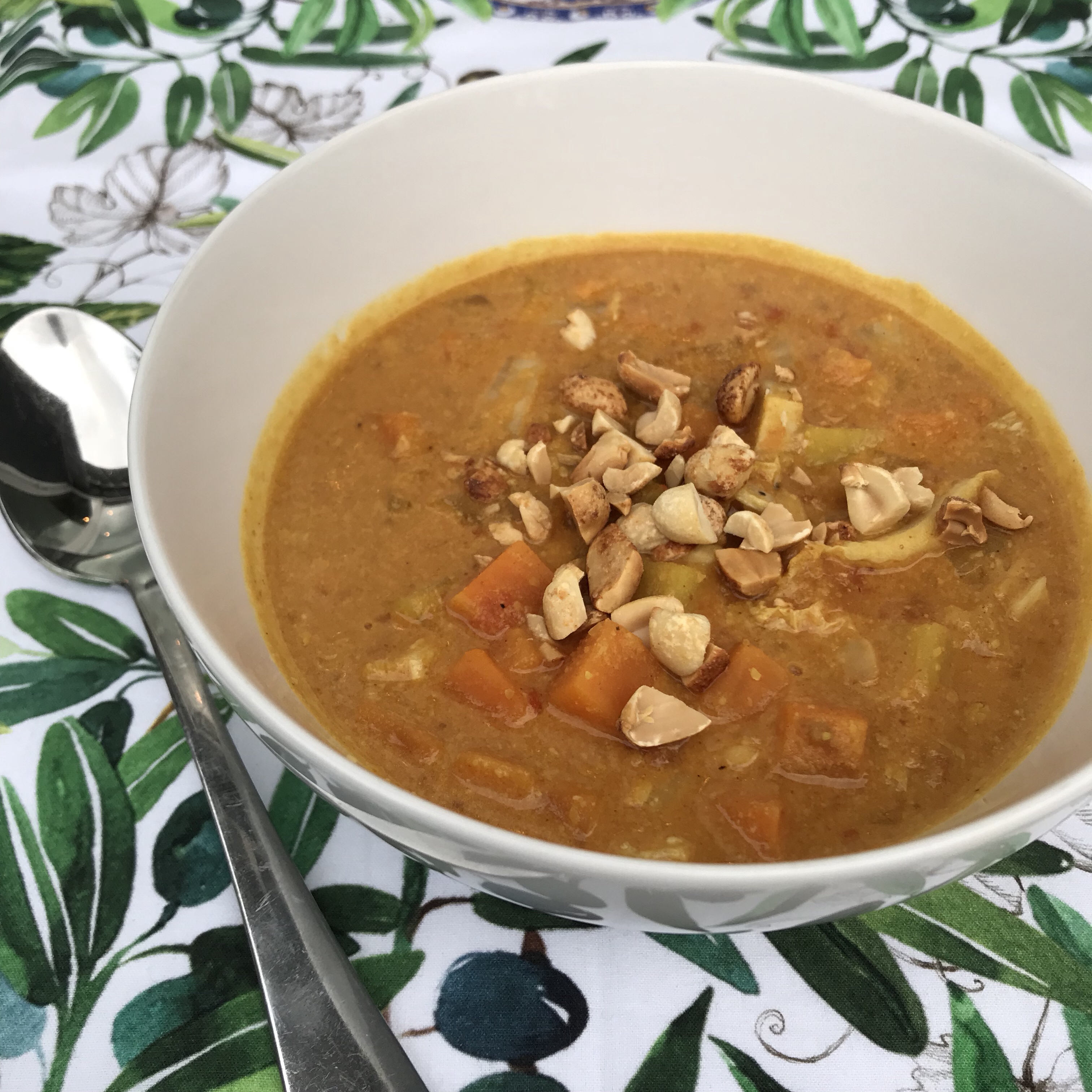 Top each bowl with crushed dry roasted peanuts. Enjoy by the spoonful.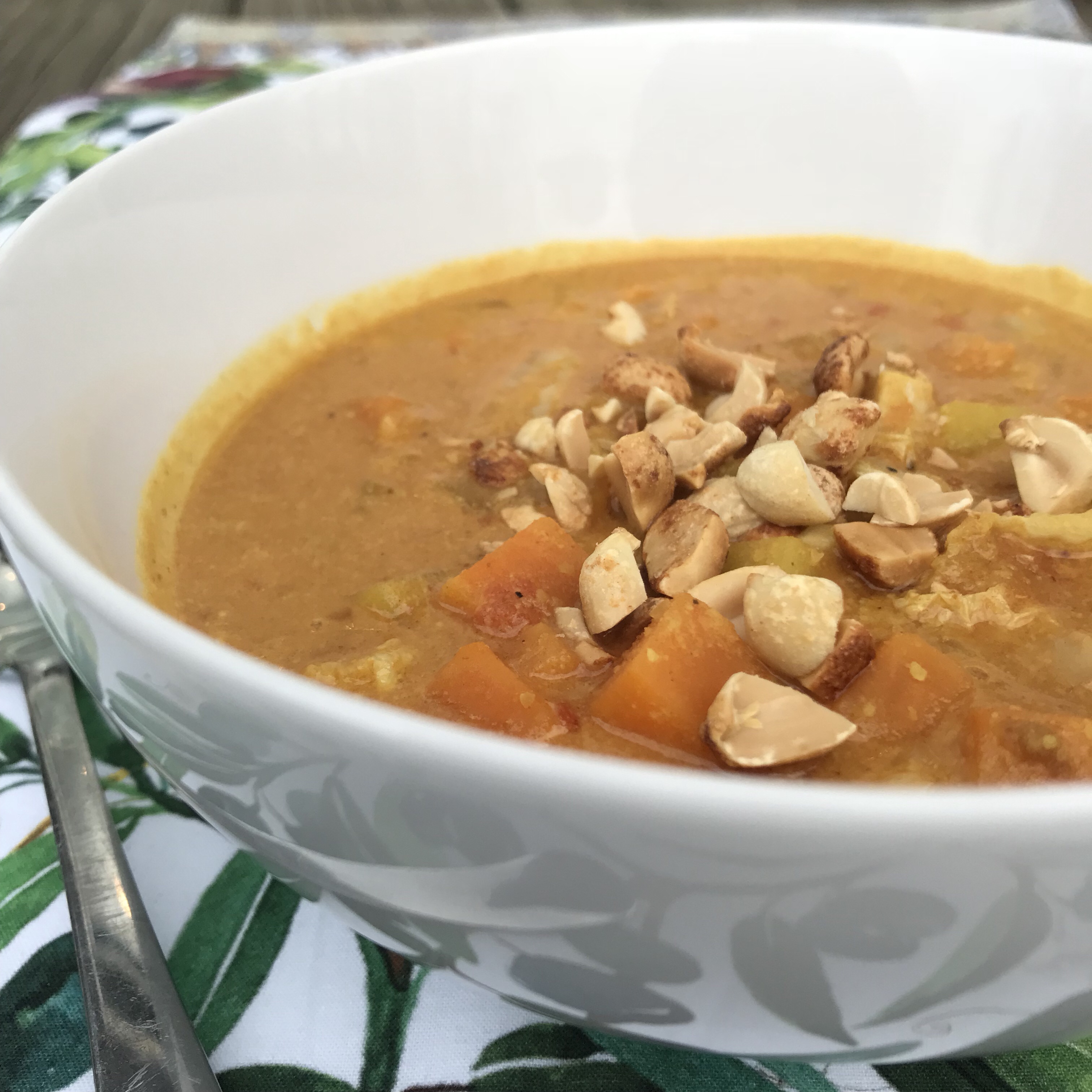 Malaysian Cabbage amd Peanut Soup
Ingredients
1 head Napa cabbage, quartered
2 T. soy sauce
1 lime, juiced
3 t. kosher salt
1/4 t. black pepper
16 oz. dry roasted peanuts
2 T. olive oil
1 large onion, diced
2 garlic cloves
1 T. ginger, minced
1 T. sugar
2 t. curry powder
1 t. ground coriander seeds
1 t. turmeric
1/4 t. cayenne
1 28-oz. can crushed tomatoes
6 cups water
1 potato, peeled and diced
1 sweet potatoes, peeled and diced
2 T. fish sauce
1 t. garlic chili sauce
Instructions
Combine soy sauce, 1/2 of the lime juice, 1 t. of salt, and pepper. Pour mixture into a shallow dish, add cabbage cut side down. Place in refrigerator for 30 minutes.
In running food processor drop in garlic and ginger until finely blended. Scrap out and set aside.
Set aside a cup of the peanuts for garnish. Process the remaining peanuts, lime juice and garlic chili sauce in a food processor until a smooth spread.
Heat oil in a large stock pot over medium heat. Add the onions, garlic, ginger, and sugar and cook until golden, about 5 minutes.
Add curry, coriander, turmeric, remaining salt, cayenne and stir to coat the onion mixture.
Add the tomatoes and simmer for 5 minutes.
Add water, potatoes, fish sauce. Stir to combine and bring to a boil. Reduce heat and simmer for 30 minutes.
Meanwhile, grill the cabbage, cool and thinly slice.
To the soup mixture, stir in peanut spread and cabbage. Cook another 5 minutes.
http://www.jaxhouse.com/2017/12/10/daily-soup-malaysian-cabbage-and-peanut-soup/