There is nothing the like the hustle and bustle of the holidays to such the joy out of the season. Whoever said it is the most wonderful time of the year wasn't in charge of getting anything done. My to-do list is always a mile long and time is always short. Making time to enjoy the season is always a challenge, especially in the final stretch. At this point whatever isn't done or bought makes no matter, and there will NOT be a fiftieth trip to the grocery store as the entertaining portion of the holidays begins. We have a full house this week, but entertaining doesn't have to be stressful. I prepped a few meals in advance to have on hand and I am digging into my pantry to fill in the gaps.
Here is an easy recipe, if you can even call it that,  to whip up and leave out for everyone to grab as they  wrapping gifts, cooking in the kitchen, sipping cocktails, whatever their thing may be.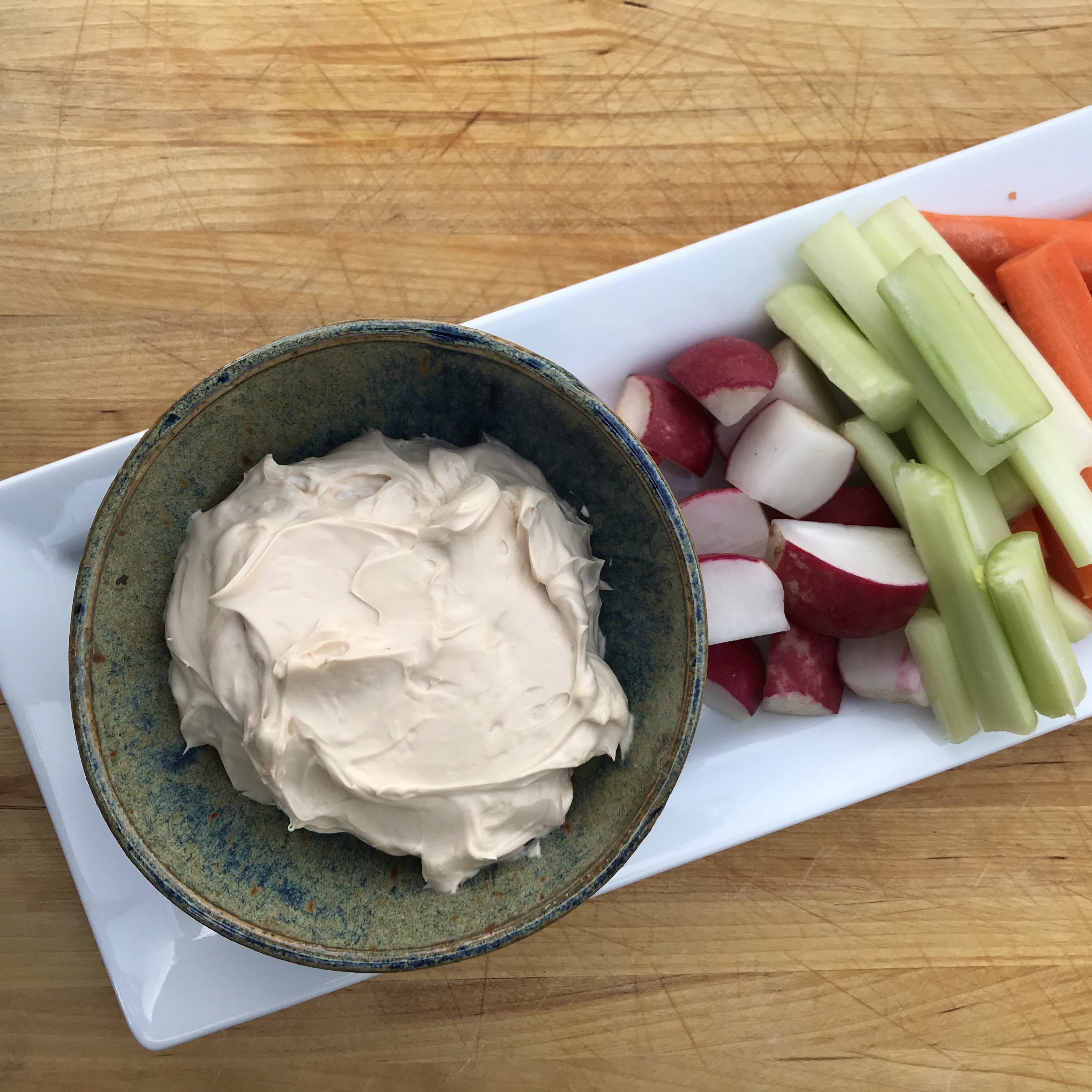 It's simply a mix of beef bullion and cream cheese.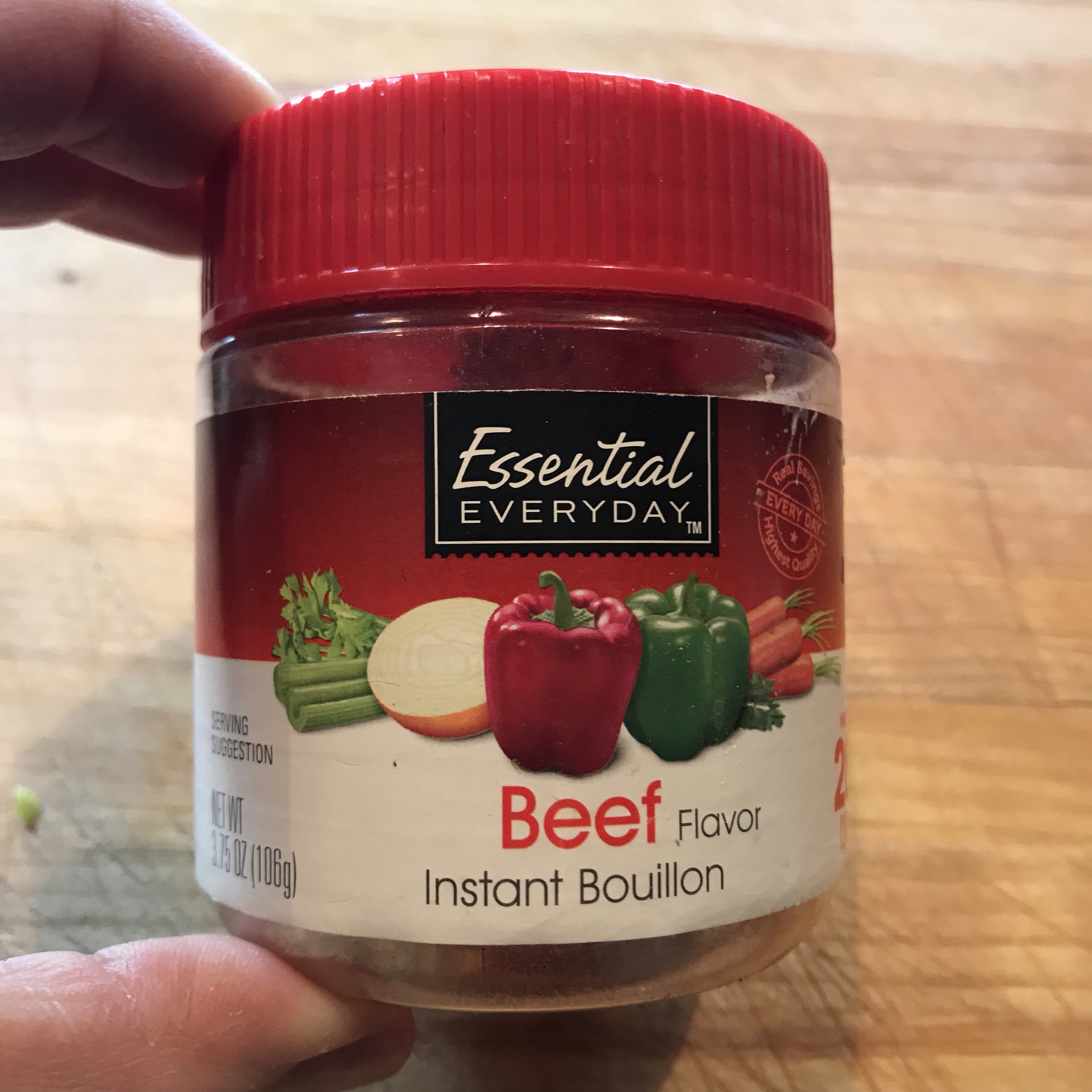 Start with 1 T. bouillon and 1 block/tub of cream cheese. Adjust to taste. I used whipped cream cheese this time and i think i prefer it over the block, it was easier to combine thoroughly.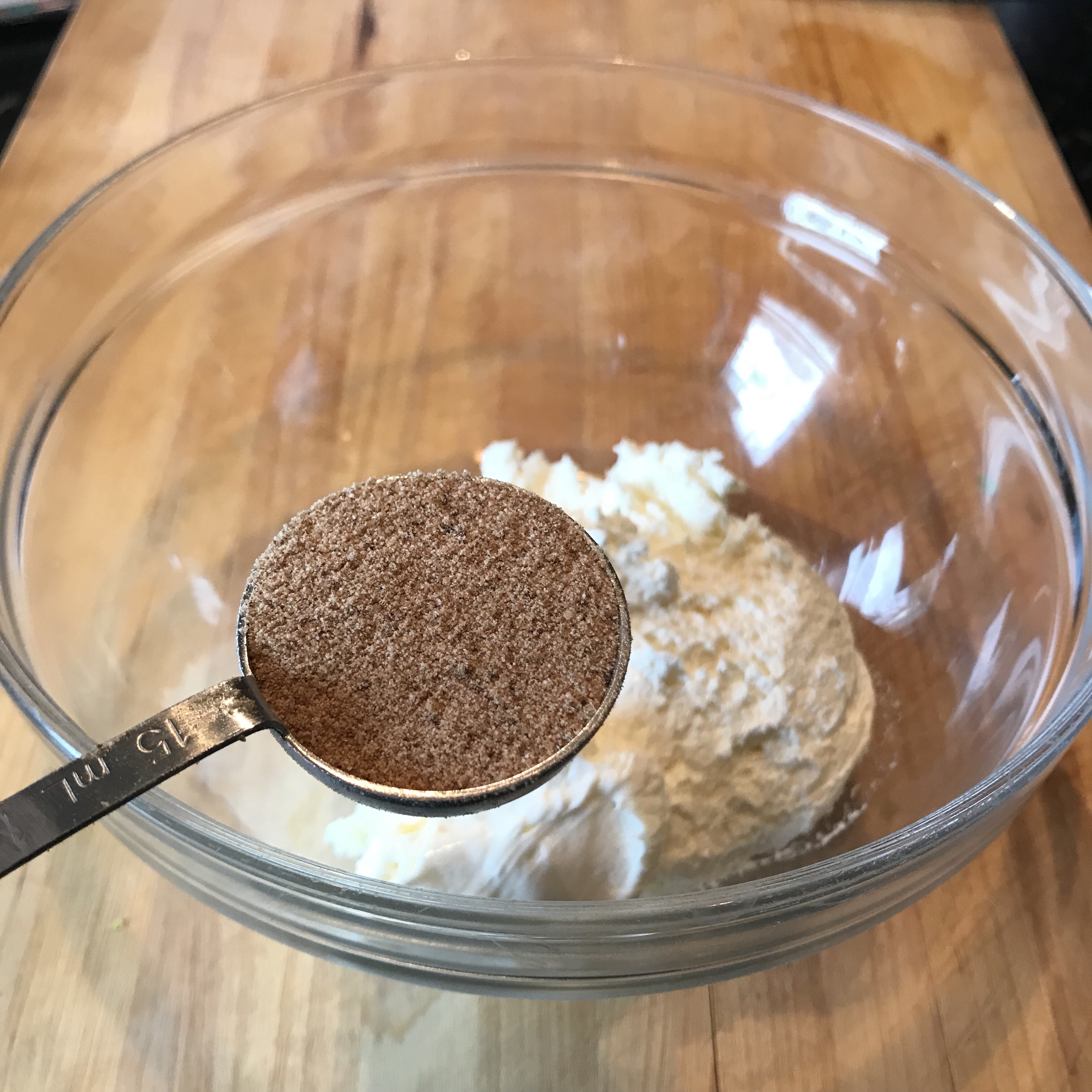 Dip your favorite vegetables.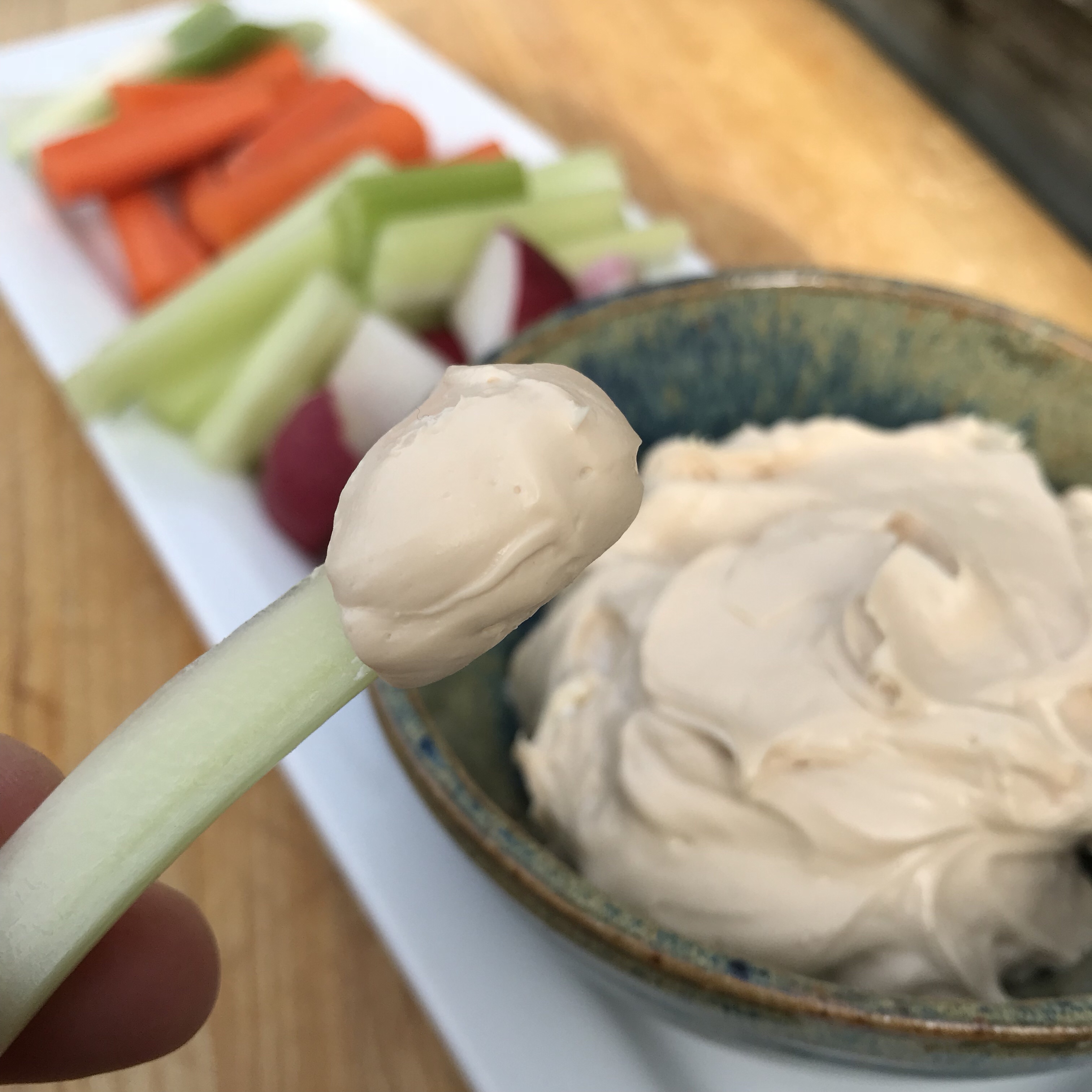 It's total old school and totally delicious.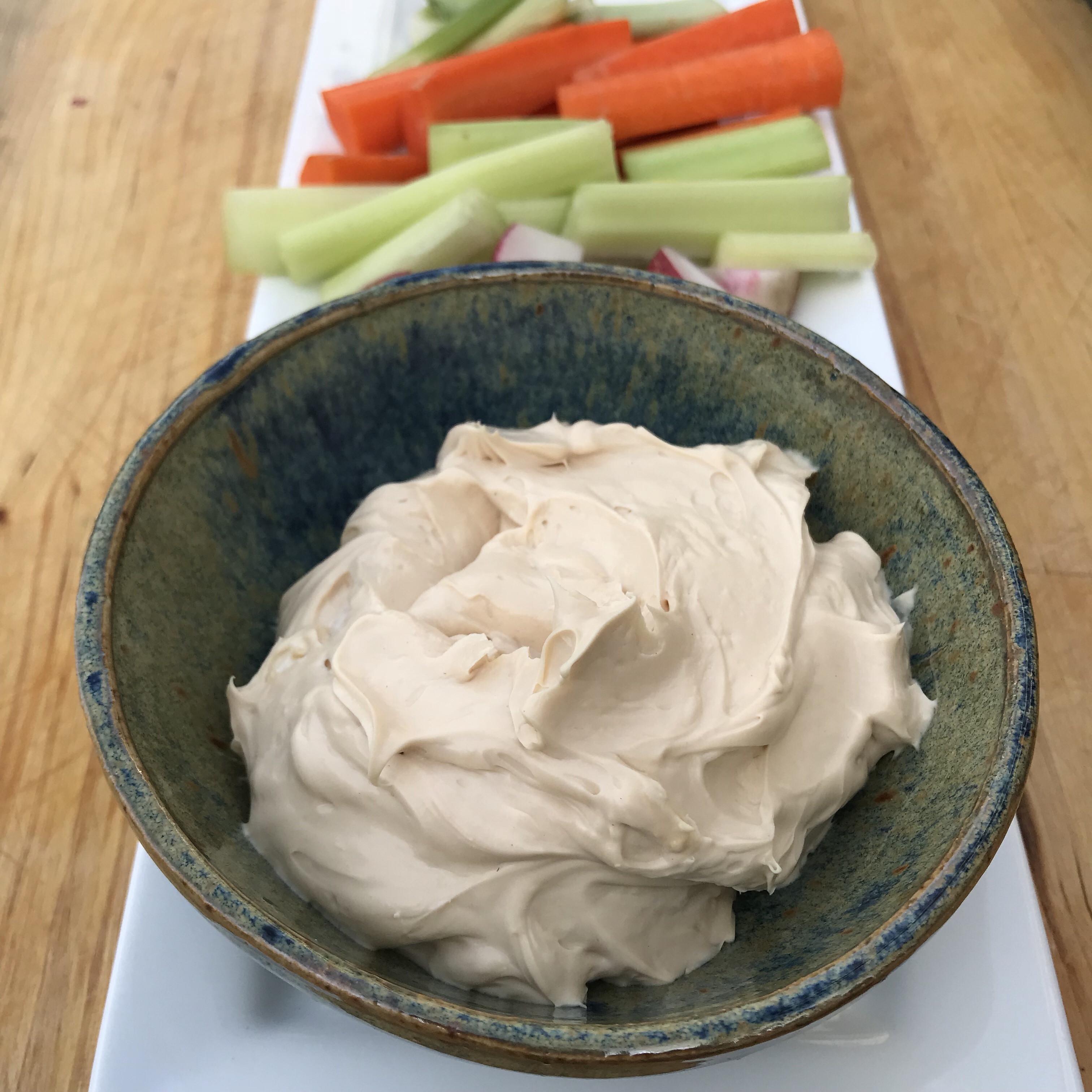 Besides, we can all use more access to vegetables this time of year.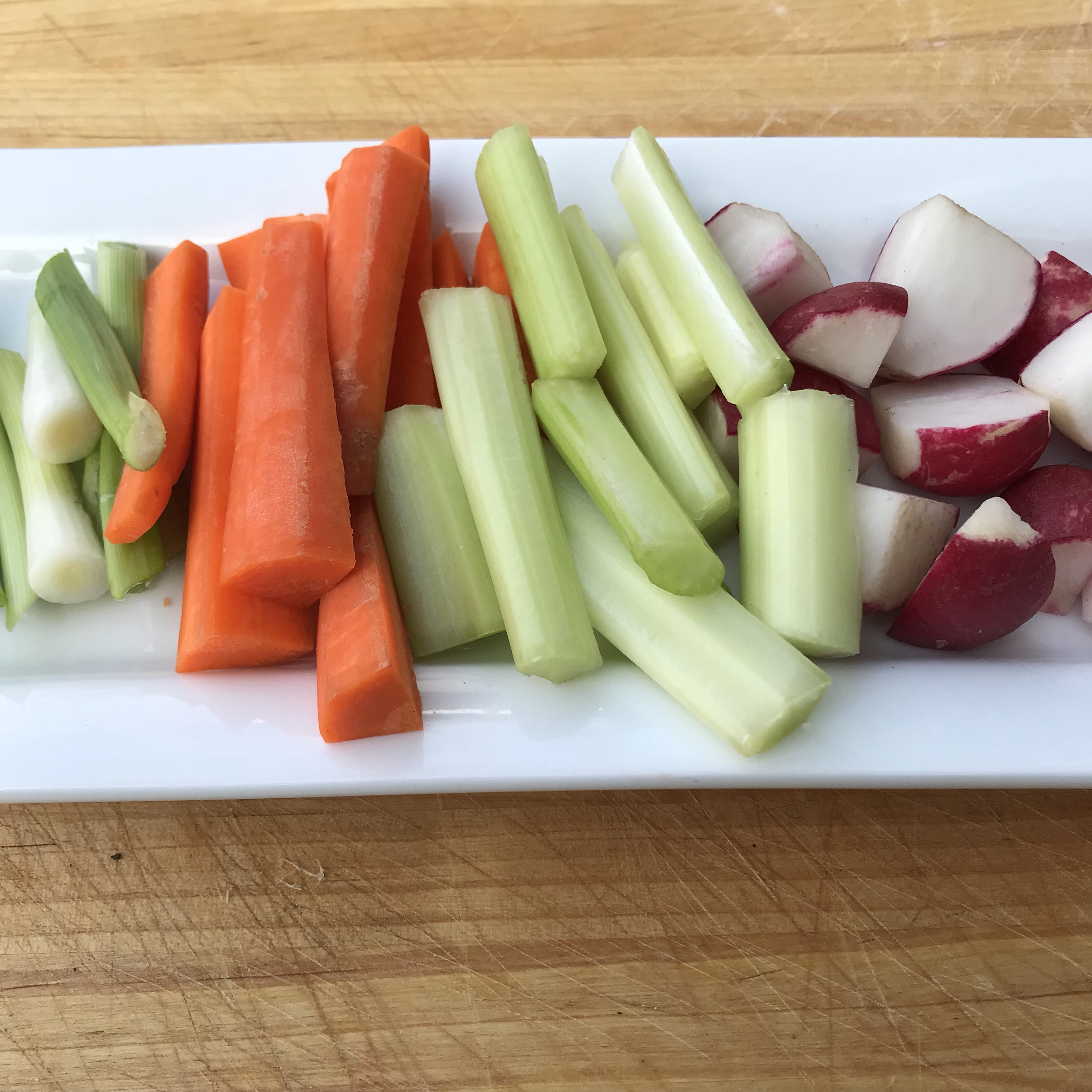 Keeping it simple, ore time to focus on family festivities.