My simple syrup making goes way back. Back to the days of helping my mom grocery shop, only to have first dibs on the food as it came in the house. In a house of eight people, the food didn't last long. On grocery day we lived like kings, not so much by the end of the week. We got creative with whatever we could find.
Things we generally always had in the house, bread, sugar, eggs, and a variety of McCormick imitation flavorings. I made a lot of French toast in those days. Something we never had in the house, maple syrup. We always made our own, water sugar and imitation maple flavoring. Essentially a maple simple syrup. Necessity is the mother of invention, indeed.
These days I don't make maple syrup, but I do like to use up herbs, fruit etc. in a simple syrup to be used in drinks. Today it was thyme and ginger that were on the verge of going unused.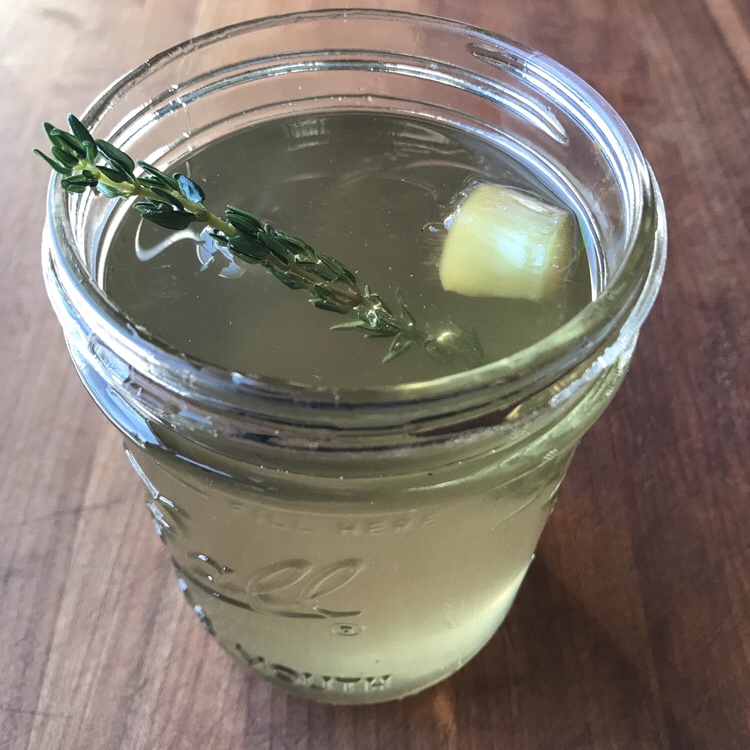 Heat equal portions of water and sugar in pan until the sugar dissolves. Put in your flavorings and let cook about 2 minutes. Turn off heat, let cool and strain into a jar. Keeps about 2 weeks in the fridge. I like to keep a bit of the ingredient in the syrup so I can remember what flavor it is, as I often have a couple in the fridge.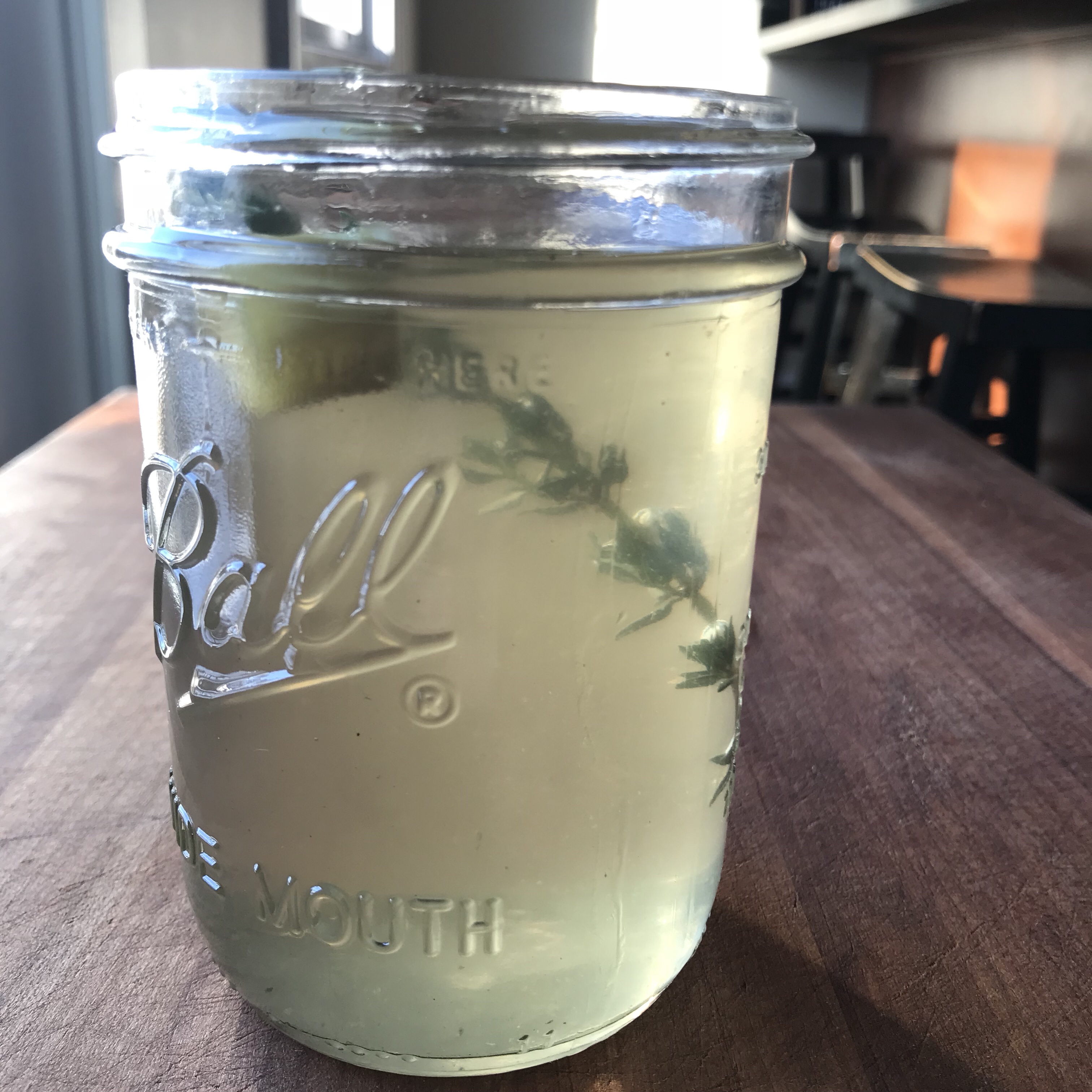 I thought the thyme and ginger combo would make a delicious cocktail to ring in the new year. I mized about 4 oz. of grapefruit juice, 2 t. of simply syrup and topped it off with Prosecco.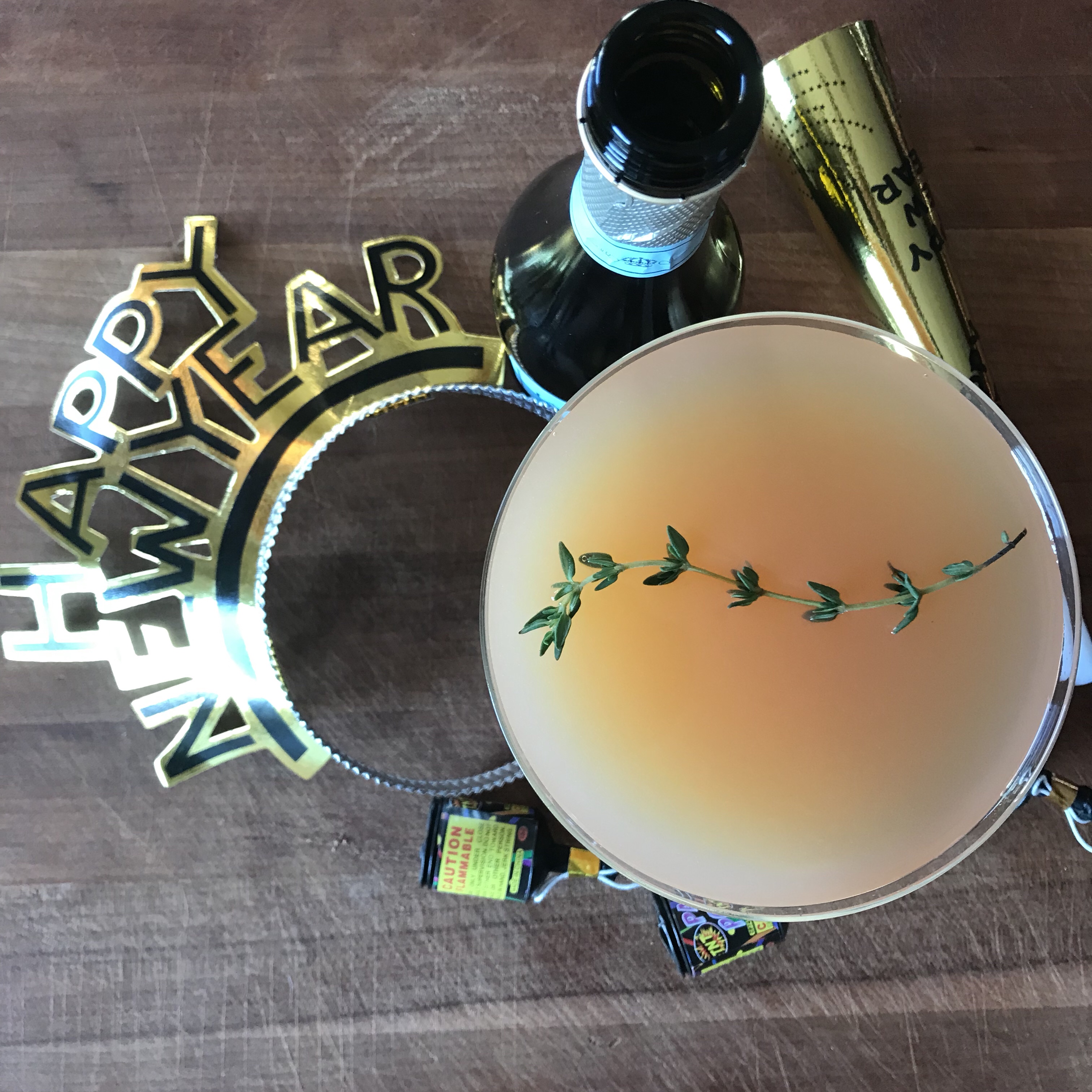 I was right! Cheers to a new year full of family, great friends, good eats, new experiences and an abundance of kindness.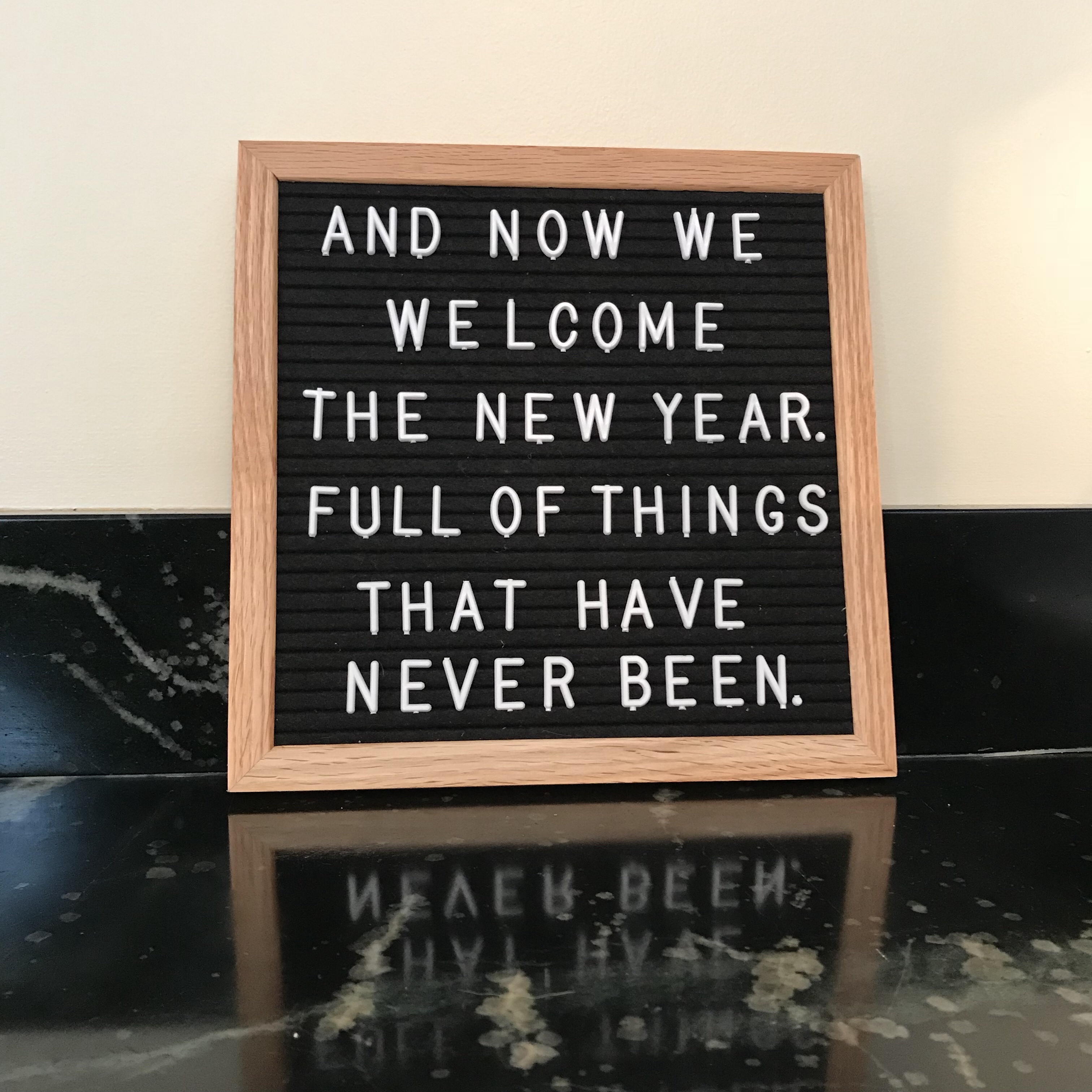 Happy New Year. Let's see what ya got 2018.