Three day weekends are the best! After the hustle of the holidays I was well prepped to do a whole lotta nothing. Just completing on of my most unproductive weekends on records. Unless putting a dent in my Netflix queue is considered productive. I really enjoyed My Next Guest with David Letterman. The interview with President Obama had me feeling depressed and hopeful all at once. Letterman's statement at the end of the interview is spot on. Spoiler alert, I was super disappointed they did not in fact play dominoes. Too obvious I guess.
I followed that up with a million episodes of Comedians in Cars Getting Coffee. Always a bad sign when Netflix keeps asking "are you still watching". Don't judge me Netflix. In my defense, the episodes are short. Great line-up this season. I also watched two movies, Manchester by the Sea and Stronger. Both were tear-jerker. And 90% of the dialog of both were a derivative of the F-word delivered in a Boston accent. Definitely went over my screen time limit this weekend.
In between, I did manage to cook some delicious meals with a lot of help from my instant pot. I got one for Christmas, and I am putting it through its paces. I started easy with hard-boiled eggs. They turned out perfect and were so easy to peel. Something I can't seem to accomplish when making them on the stove top.
The Instant Pot is essentially a pressure cooker that offers a slow cooking, rice cooking, sauté and a ton of other features. I am sold, the meat is not rubbery or dry, as I find it tends to be coming out of the slow cooker. In most cases the recipes cook a lot faster, and with the sauté feature it truly is a one-pot meal. I made a few recipes to both have on hand this week and to stock the freezer.
To start, chicken. Simple enough and will become a meal of BBQ pulled chicken sandwiches with cole slaw. The rest goes into the freezer for future tacos or enchiladas.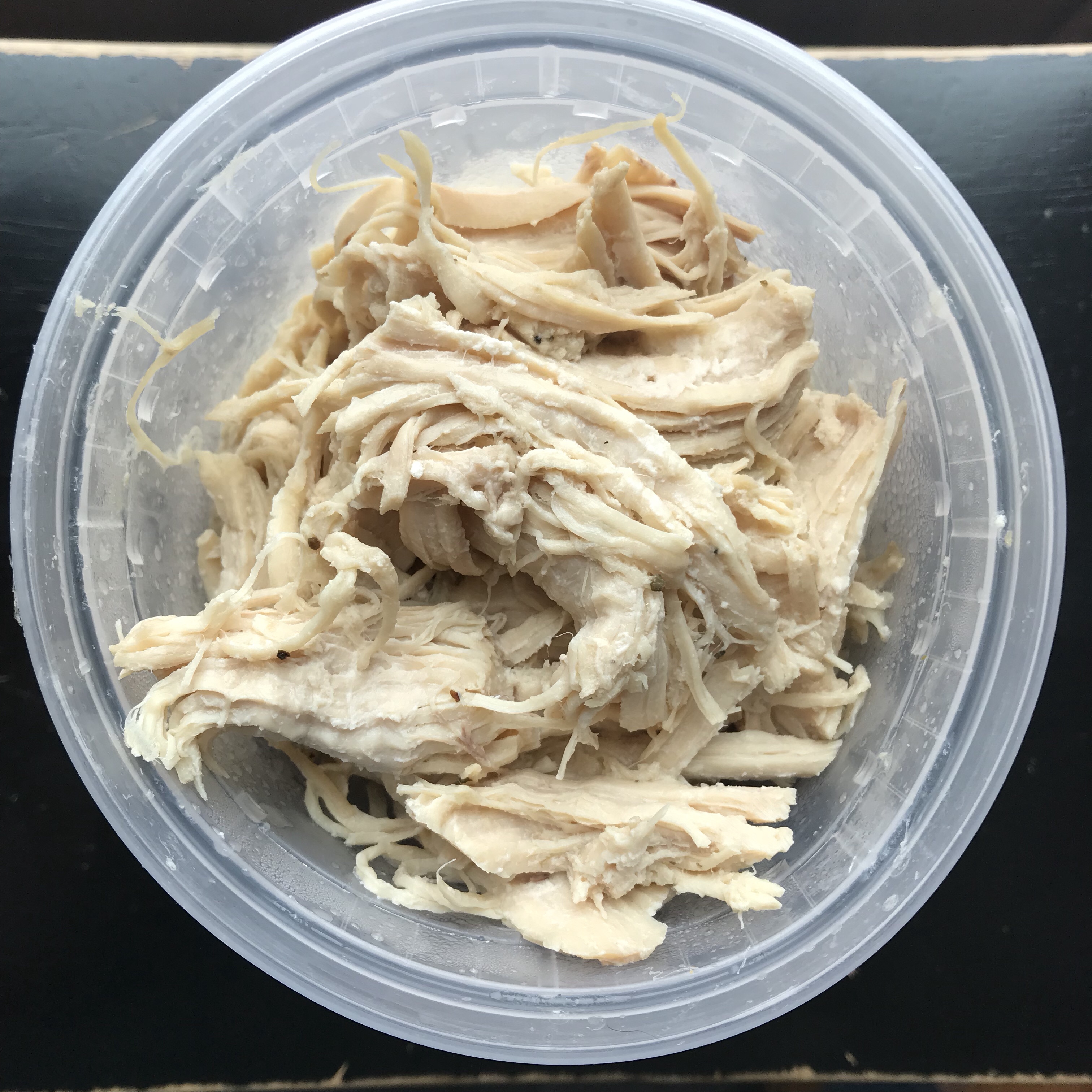 Next up, white bean chicken chili, as I had a few more chicken breasts to use. A great way to use up can goods and jarred salsa. Doesn't get much easier.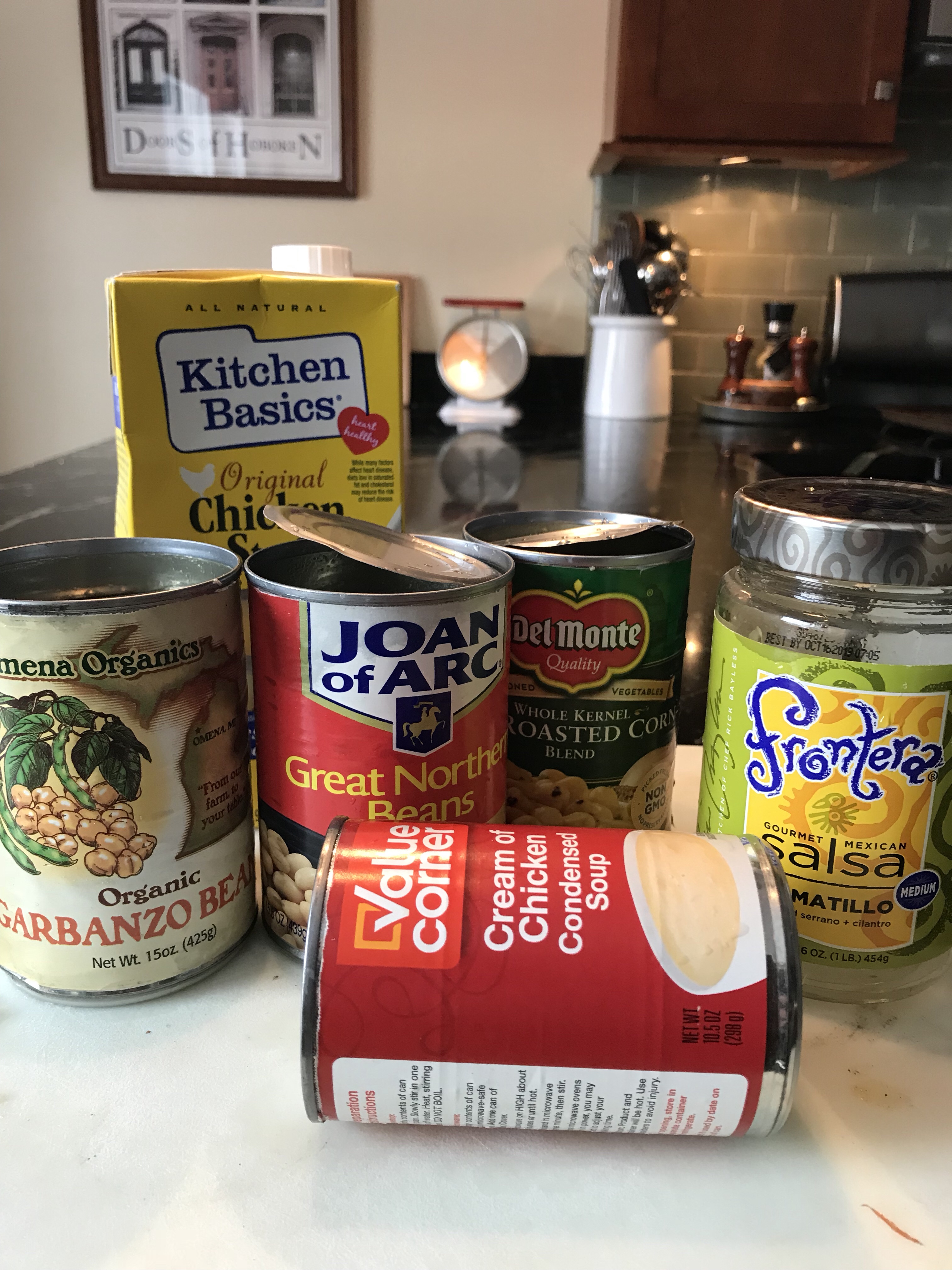 Perfect for a snowy day. Again, half for the week the rest in the freezer.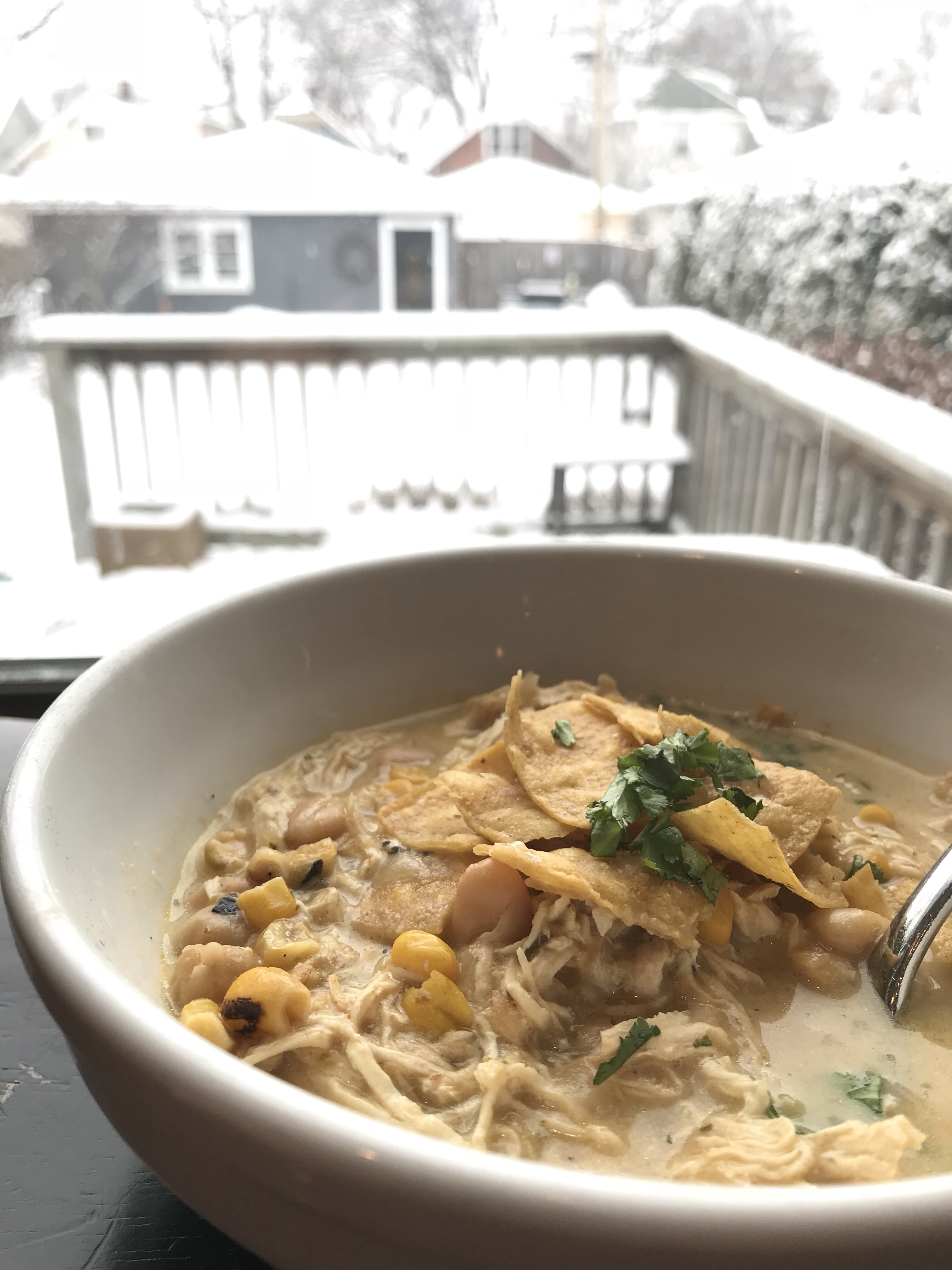 Finally, when a friend posted this instant pot butter chicken recipe I knew had to make it! I've made butter chicken before, and it is pretty involved. I found this version really simplified the process and had a better result. The flavors were amazing and the heat level was perfect. But I do question when the recipe calls for you to freeze half the sauce. I'd just increase the amount of chicken and freeze it in that form. Though, I'm skeptical of how well a sauce with cream and butter would defrost. I am not confident the texture would hold up and I am not willing to risk any of this dish to put it to the test now.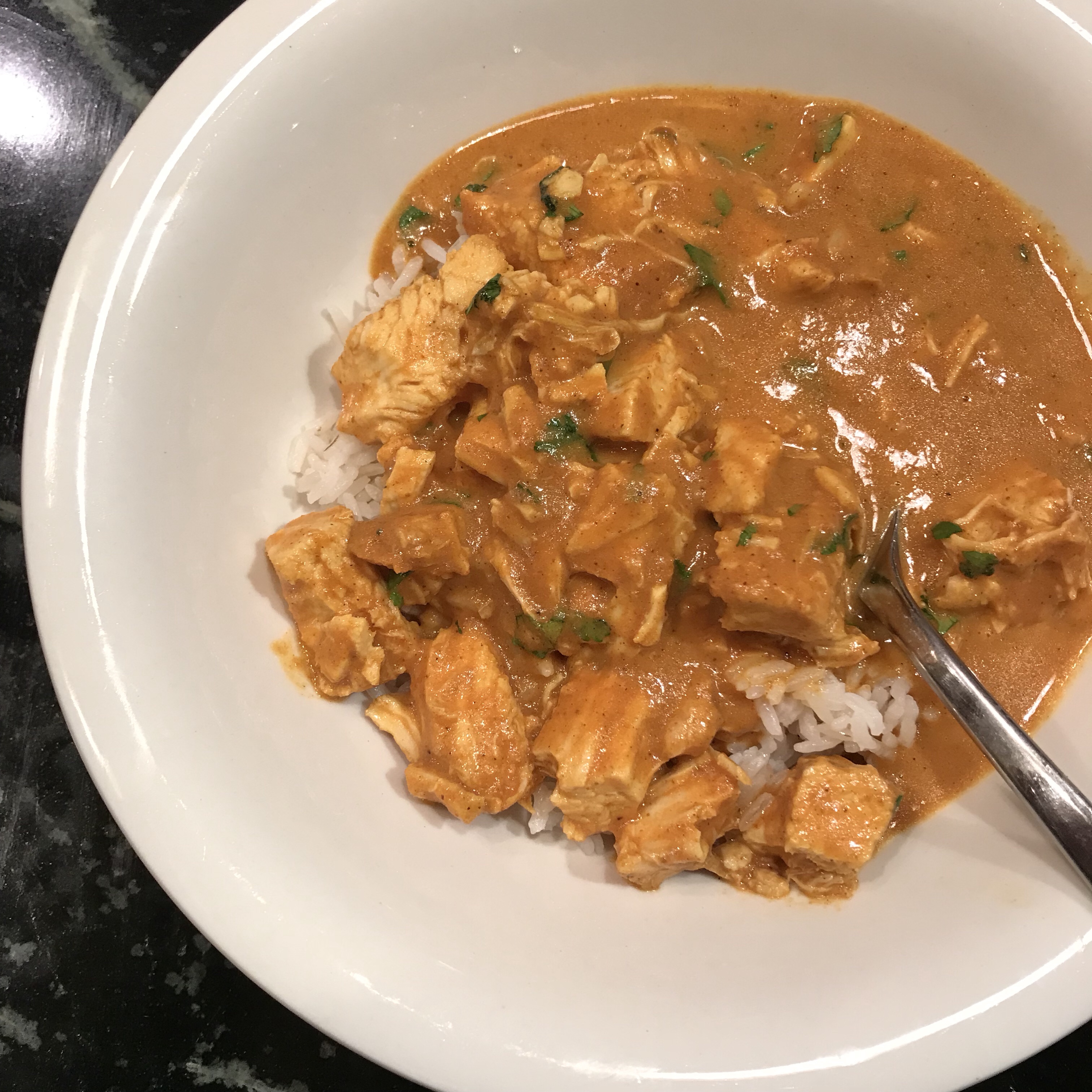 I made the rice in the instant pot with the rice option. I accidentally took the lid off mid-cooking. I think that contributed to a less than stellar outcome. I'll have to attempt this again, rice is a just a dish that I struggle with perfecting (like hard-boiled eggs).
Tonight we will be trying out pot roast made with leftover homemade French onion soup. I'll let you know how it turns out. In the meantime, here is the white bean chicken chili recipe.
Instant Pot White Bean Chicken Chili
Ingredients
2 T. Olive Oil
2 lbs. Chicken Breasts
2 T. Taco Seasoning
1 Onion, diced
2 Garlic Cloves, minced
1 C. Chicken Broth
1 15 oz. can Great Northern Beans, drained and rinsed
1 15 oz. can Garbanzo Beans, drained and rinsed
1 15 oz, can Roasted Corn Kernels, drained and rinsed
1 10.75 oz. can of Cream of Chicken Soup
1 jar Salsa
1 cup Mexican Crema (or sour cream)
Instructions
Set instant pot to saute. Once hot, add oil and let get hot.
Season chicken with taco seasoning. Brown on each side, about 3 minutes per side.
Add onions and garlic and cook about 2 minutes.
Pour in broth, beans, corn, soup, and salsa.
Press the Bean/Chili button on instant pot. Set time to 30 minutes.
Let pressure release naturally 15 minutes, then manually release remaining.
Shred chicken.
Stir in Crema.
Serve with cilantro and crushed tortilla chips.
http://www.jaxhouse.com/2018/01/15/slow-weekend-instant-pot-cooking-white-bean-chicken-chili/
Anyone have any must try instant pot recipes to share?