We are wrapping up a balmy 50° winter weekend. It was like pea soup out there tonight. But of course we'll be back to freezing in a few days. Sharing this soup that I make back when the weather was what we refer to in these parts as Chiberia.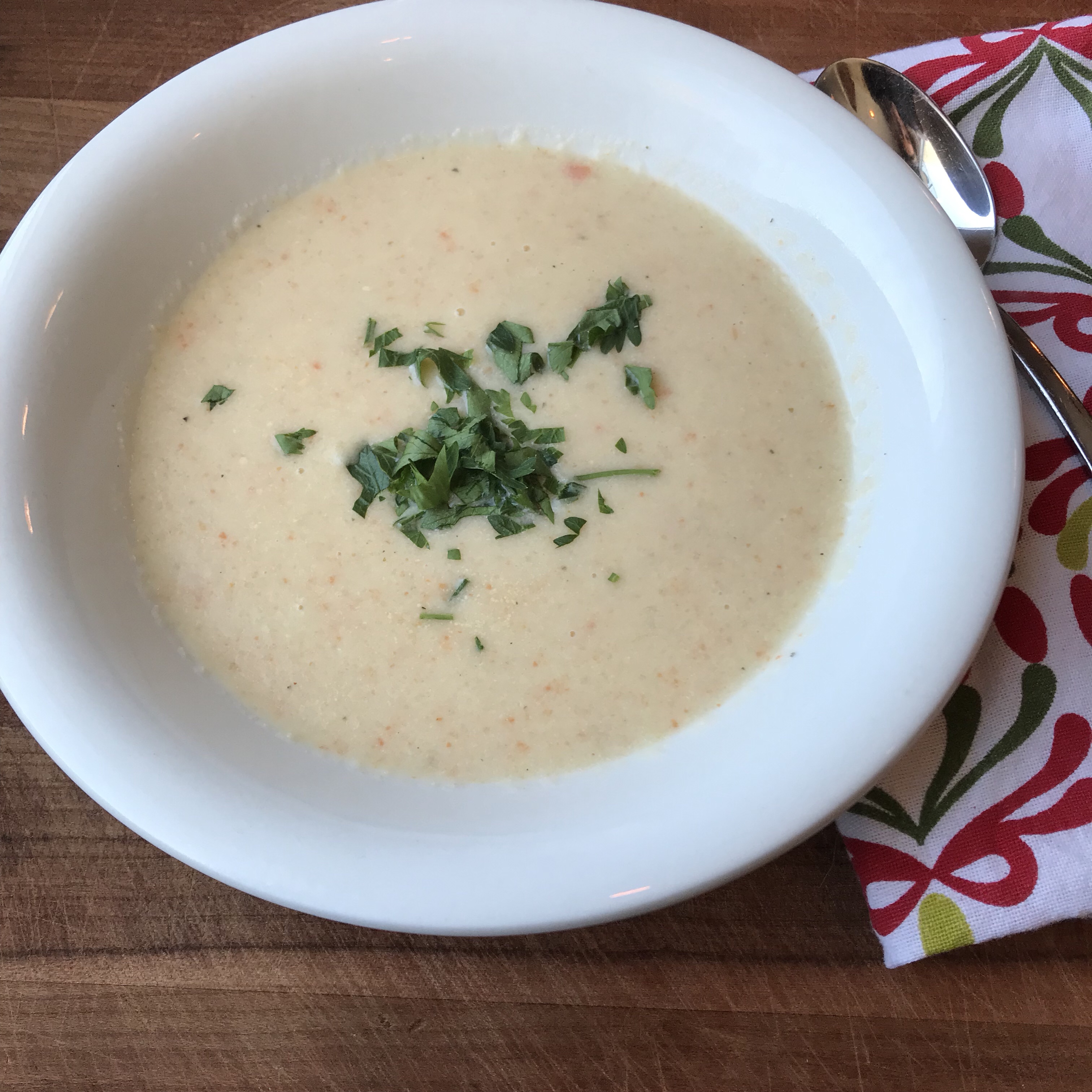 This soup will stick to your ribs and take the chill out of your bones.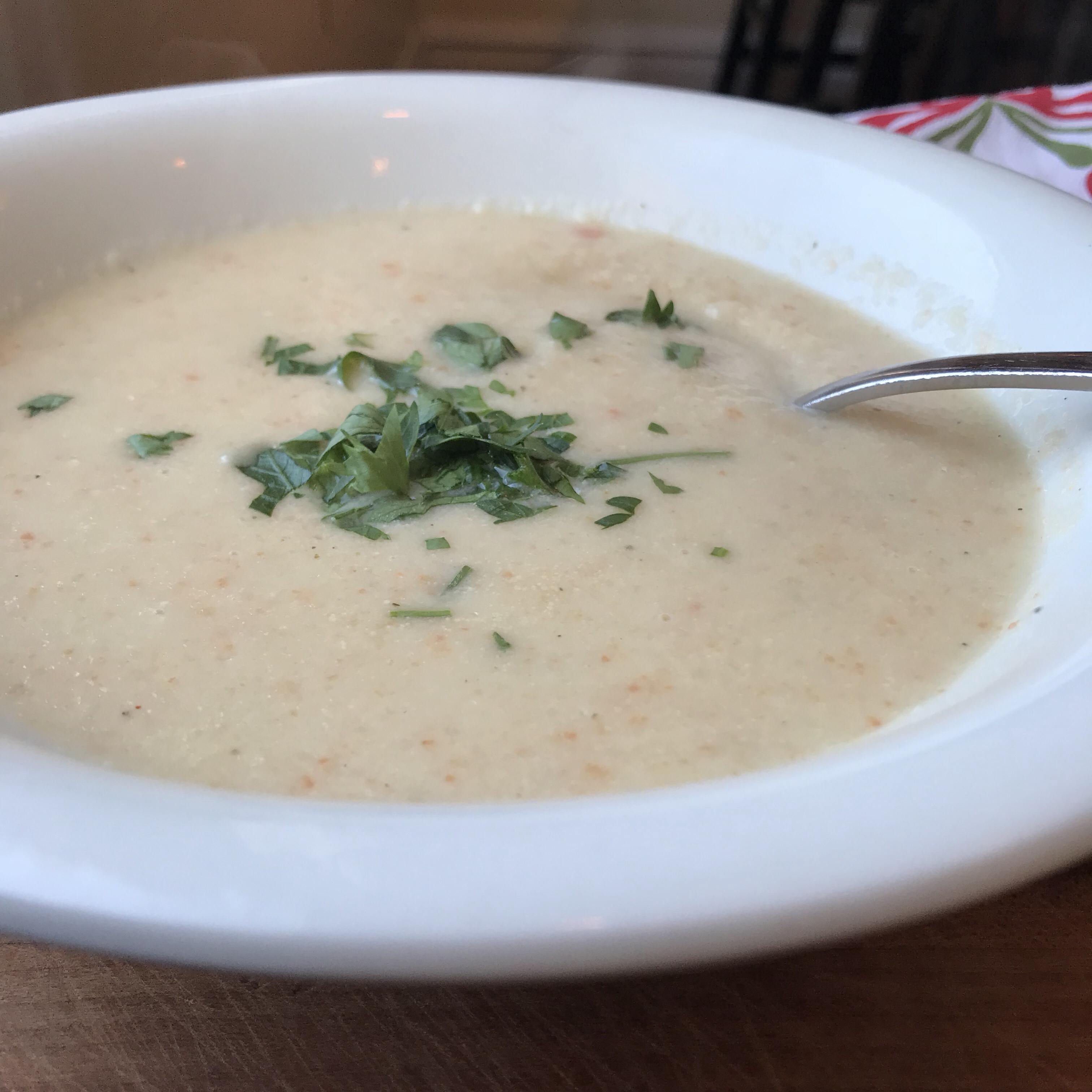 I blended the soup with a hand blender, but left some texture. A blender is a better option if you prefer to blend the soup until smooth.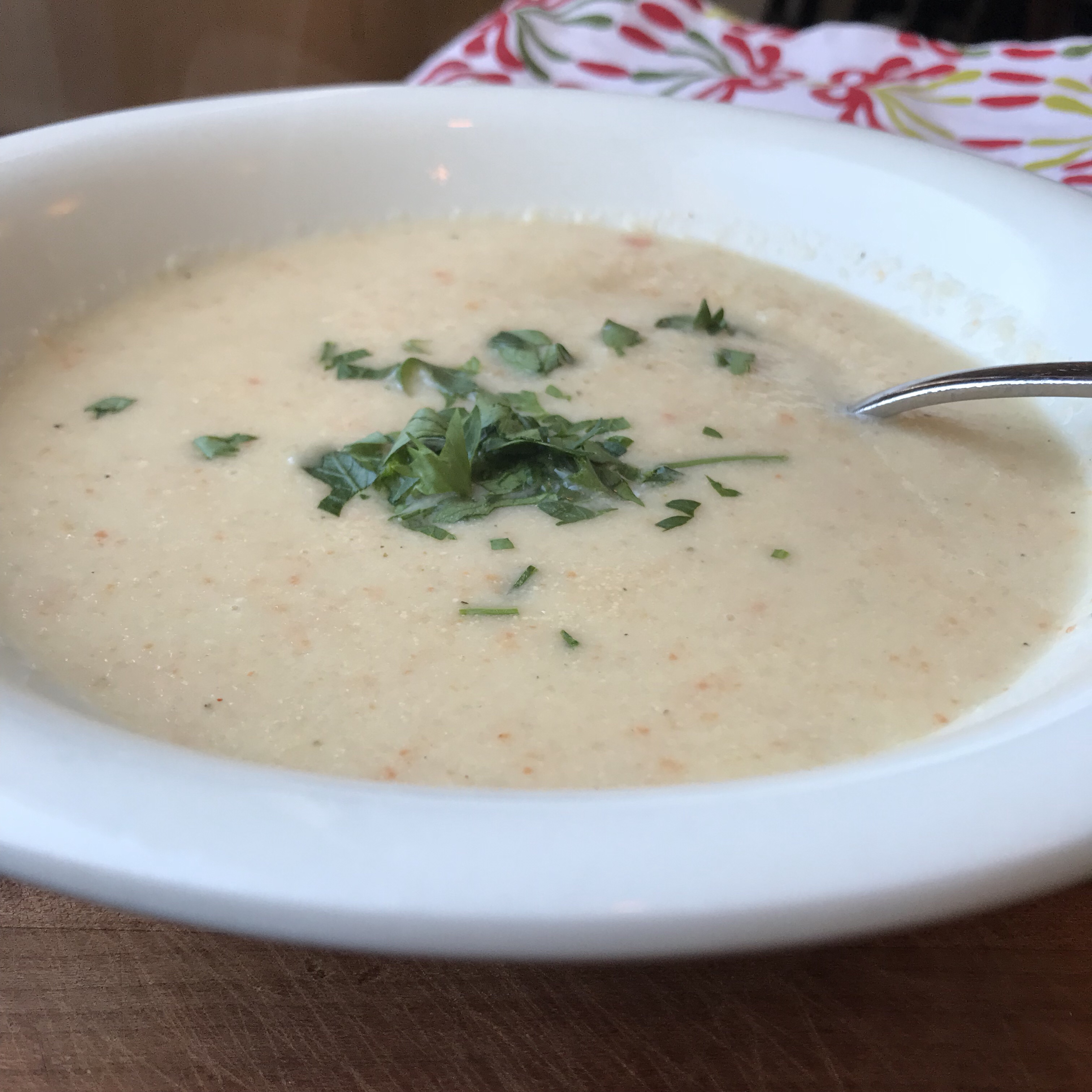 I served this with crispy ham as an option topping, while delicious the meat is totally unnecessary. Also served with mini biscuits, but oyster crackers would suffice. Or just simply topped with chopped parsley. A hearty vegetable soup no matter your choosing.
Ingredients
1 T. butter
1/2 onion, diced
4 garlic cloves, minced
2 celery stalks, diced
2 carrots, peeled and diced
1 cauliflower head, chopped
2 cups vegetable broth
1/2 t. Italian seasoning (dried)
2 T. parsley, chopped (or use celery leaves), reserve some for topping
4 oz. cream cheese
salt and pepper
crispy bacon or ham (optional)
cheddar cheese, grated (optional)
Instructions
In a dutch oven, melt butter and add onions and garlic. Saute for 3-5 minutes until the onions are soft.
Stir in celery and carrots. Season with salt and pepper to taste. Cook until soft, about 8-10 minutes.
Stir cauliflower and cook about 2 minutes.
Pour in broth, stir in seasoning and season with salt and pepper to taste.
Bring soup to a boil. Turn heat down to simmer. Simmer for 30 minutes.
Blend soup with a immersion or standup blender. Return to pot and stir in cream cheese until incorporated.
Served top with parsley, crispy bacon, ham and/or cheese.
http://www.jaxhouse.com/2018/01/21/creamy-cauliflower-soup/