A dinner that everyone in my house can agree on, is one served family style. Our favorite is Greek pita sandwiches. Bear with me, I'll get there. But first let's talk cheese, specifically homemade labneh. Labneh is a tangy cheese made from Greek yogurt. Similar in taste to cream cheese or goat cheese but with far fewer calories and fat. It makes a great spread, dip, and overall replacement for cream cheese in most recipes.
Start with Greek yogurt. I used a large container of Fage Total 0%.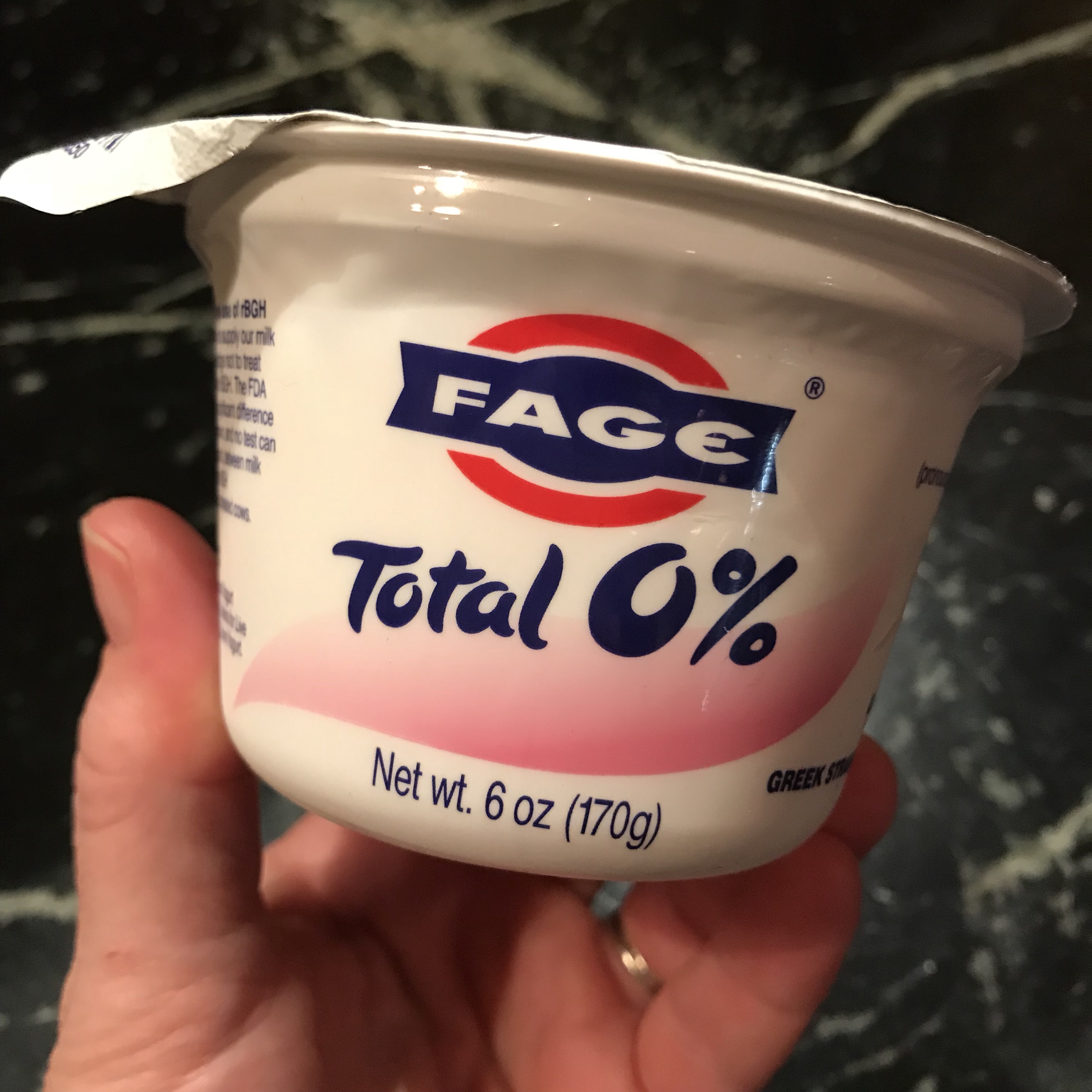 Ideally, you'd strain the yogurt in cheesecloth and hang it over a bowl. Not having cheesecloth on hand, I used paper towel (coffee filter would work too) and placed it in a fine mesh strainer over a bowl.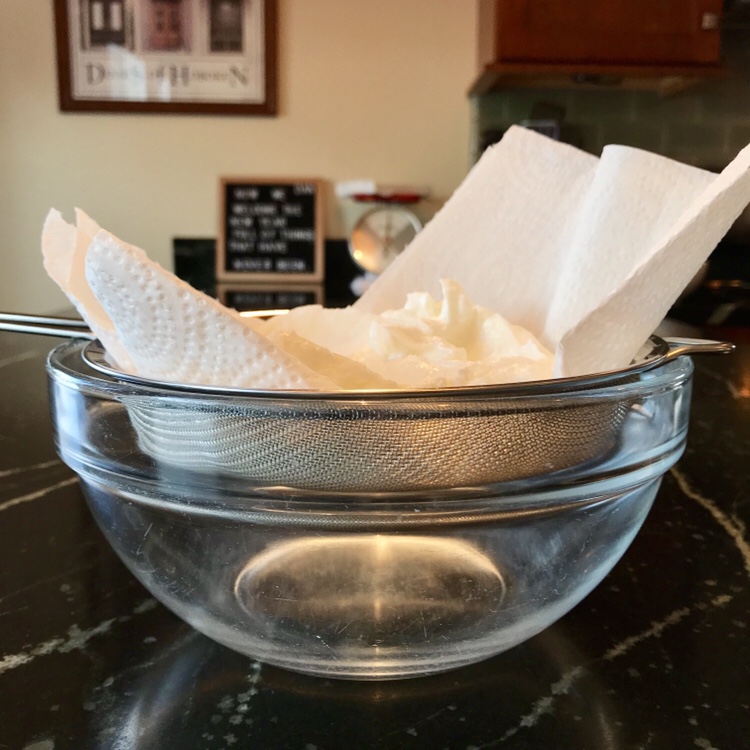 I let it sit in the fridge over night. During the last few hours I placed a ramekin, with a heavy jar inside, on top to force more liquid out. I'm impatient like that.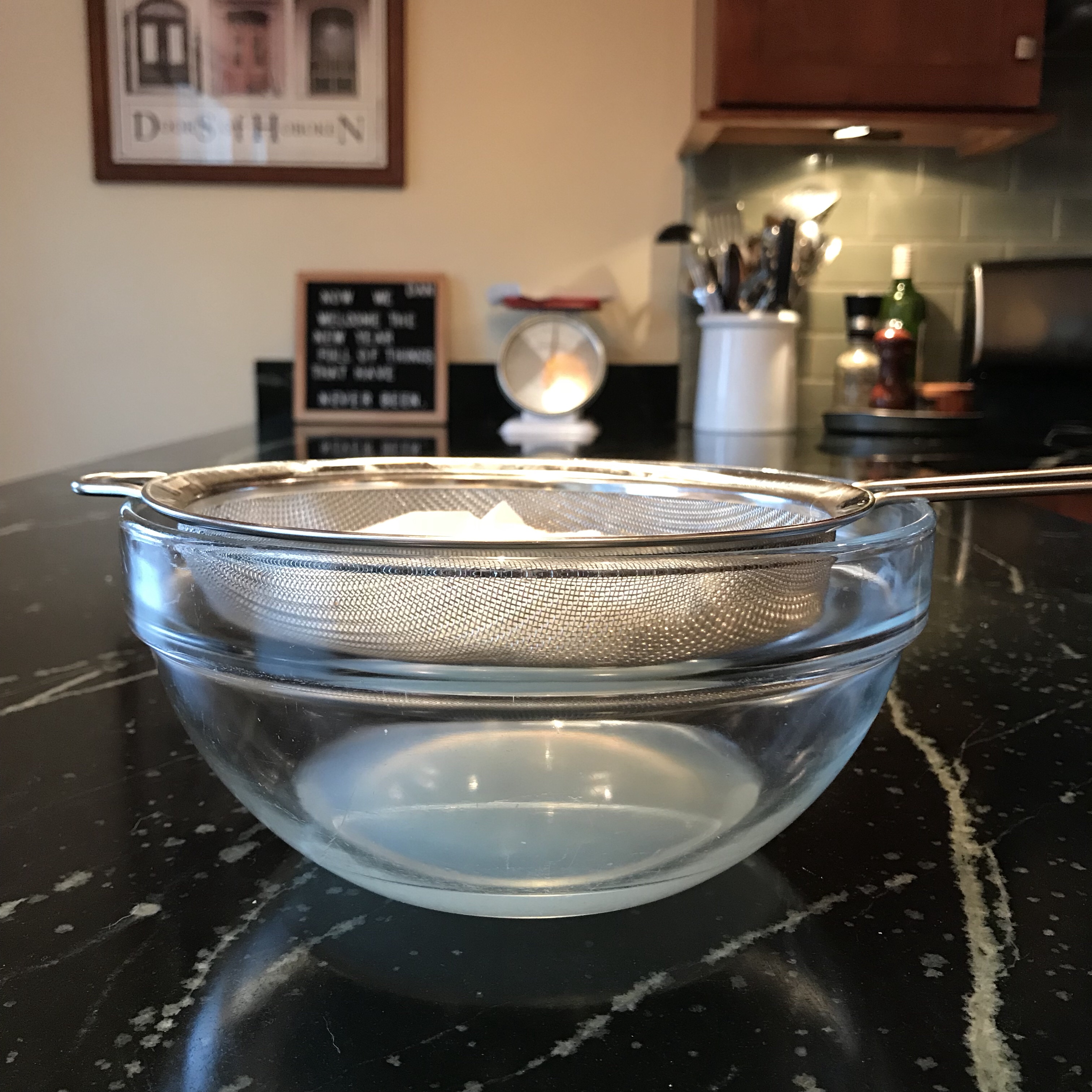 After 24 hours, there was about 1/2 cup of liquid that strained out. The longer you strain it, the thicker it will be.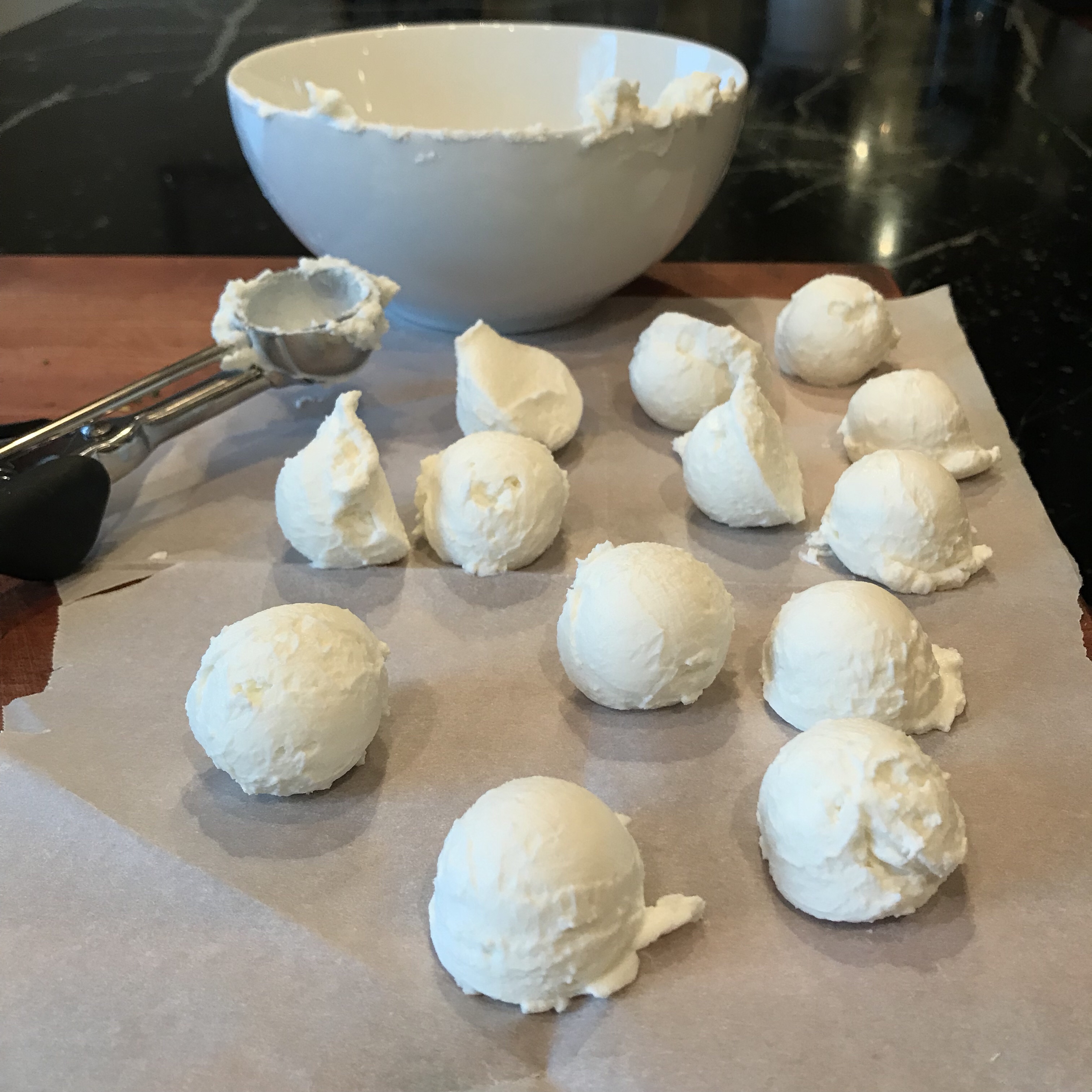 Using my small scoop, I rolled them into balls.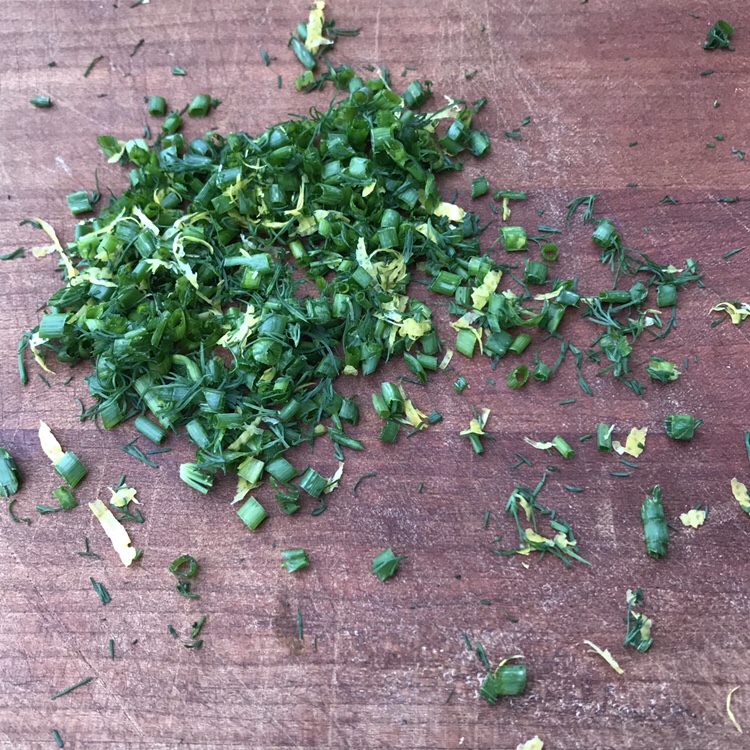 Then Rolled them into a mixture of fresh-cut herbs and lemon zest. I had thyme, dill, and chives on hand. Great way to use up fresh herbs before they go to waste.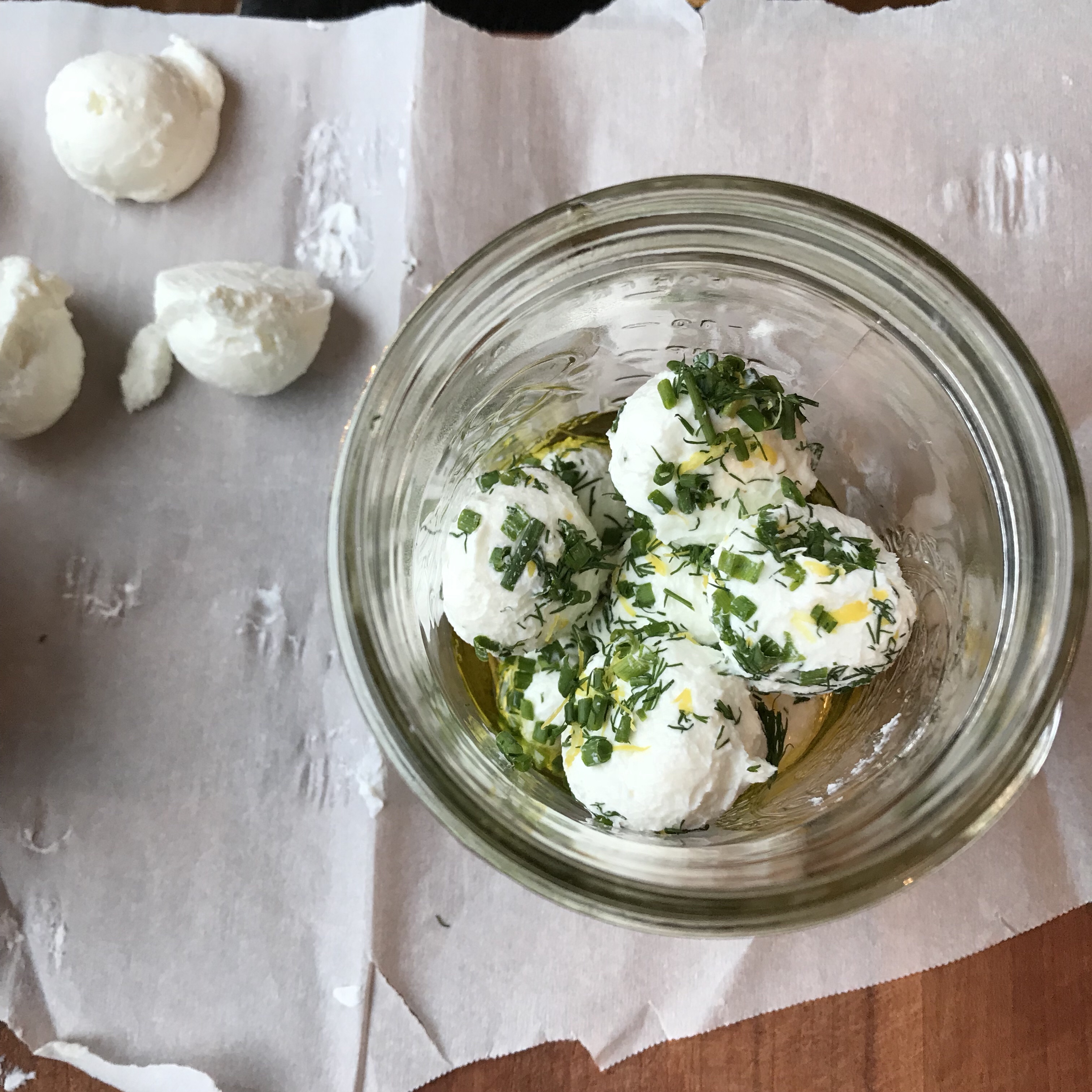 Place them in a mason jar and cover with olive oil.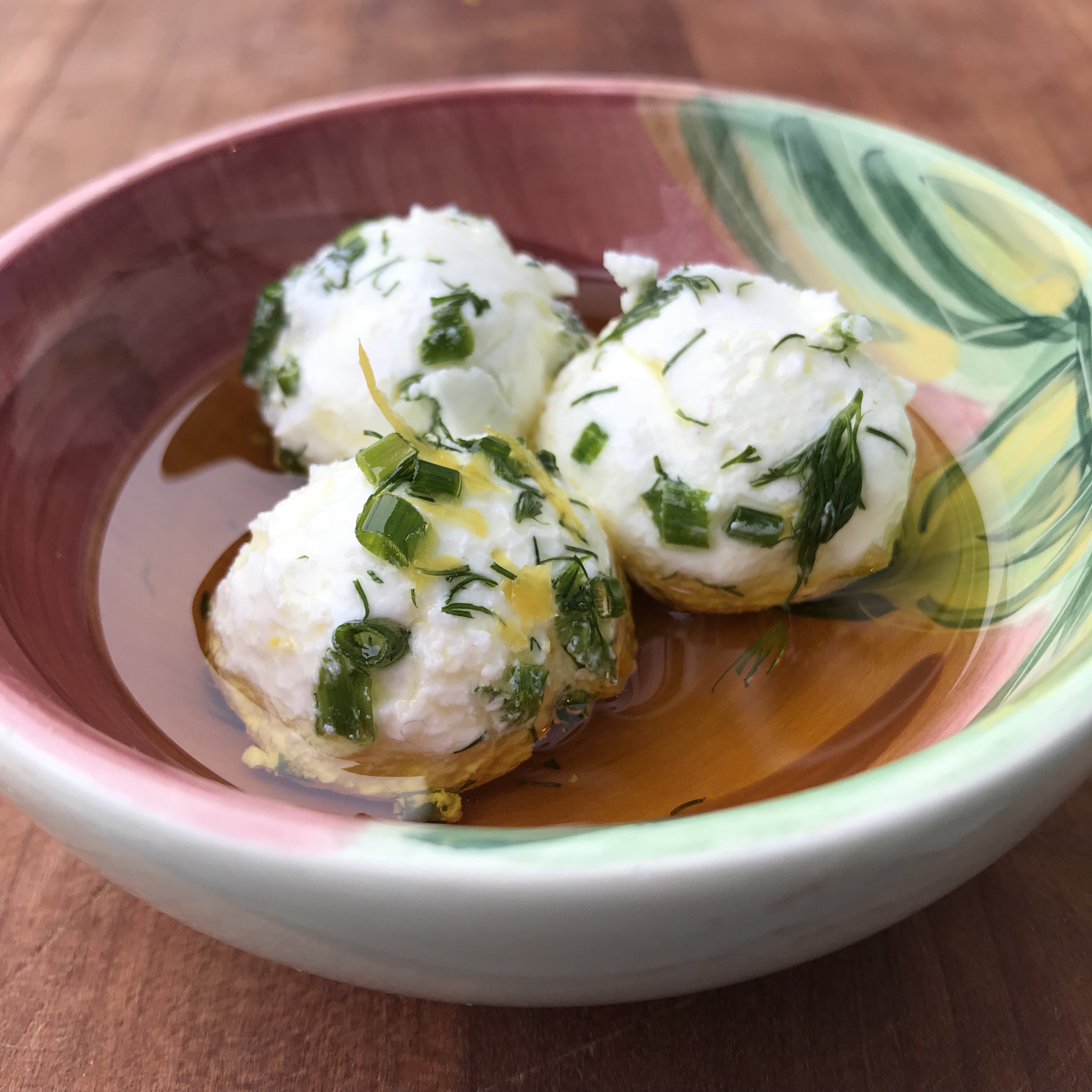 Spread the labneh on crackers, bread, whatever. The labneh balls also make a great addition to a cheese board.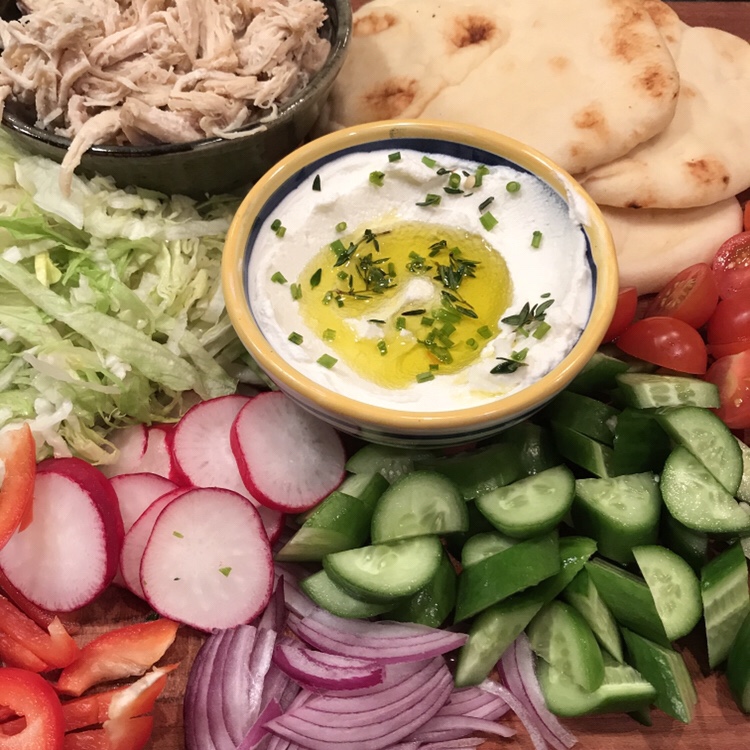 Do the colors in that photo not look like a photo from a cookbook circa 1970? Anyway, our family style meal. I reserved some of the labneh and put it in a small bowl and topped it with fresh herbs and olive oil. Melty and tangy goodness when spread on a warm Naan bread! Top that with shredded Greek chicken, lettuce, chopped cucumber, red onion, red peppers, radish and cherry tomato. A hell of a mess to eat, but damn delicious and a family favorite.
Ingredients
1 t. kosher salt
1 large container plan Greek yogurt (2 -3 cups)
fresh herbs, finely chopped
lemon zest
olive oil
Instructions
Stir salt into yogurt.
Place fine mesh strainer, lined with cheesecloth, over a large bowl.
Place in fridge and let drain for 24-48 hours.
Press out excess liquid. Discard liquid.
Roll yogurt into small balls, roll in herbs, place in mason jar.
Cover balls in olive oil and store in fridge.
http://www.jaxhouse.com/2018/01/23/homemade-labneh/