Things I have cooked and been eating at home lately…
St. Patrick's Day of course calls for corned beef and cabbage. I cooked up a ridiculous brisket to person ratio, employing all slow cookers to make my Best Ever Guinness Corned Beef recipe, and the Instant Pot to try out a new corned beef recipe. Both were delicious but I prefer the meat from the Instant Pot, next year I try the Guinness recipe in the Instant Pot.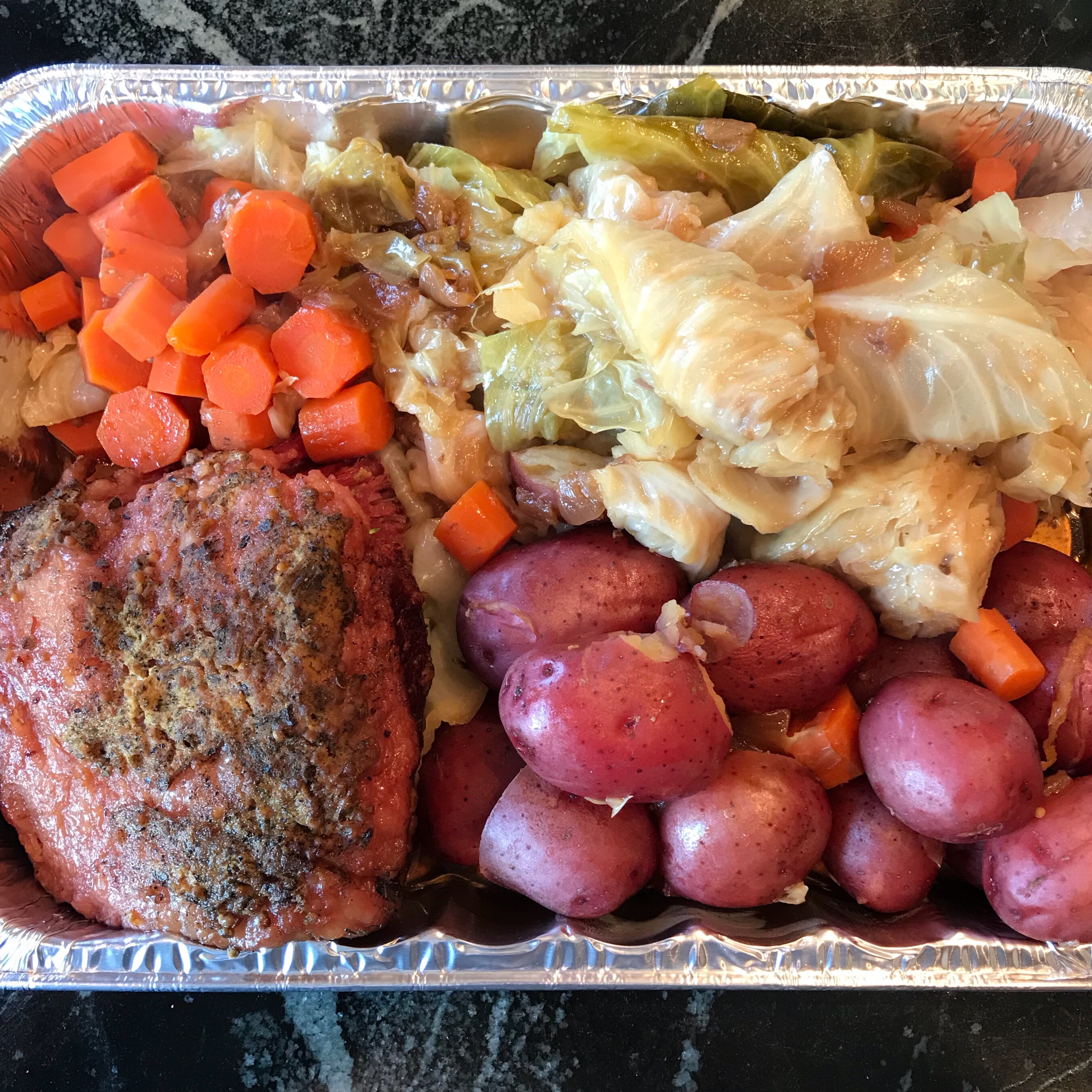 A revisit of this Guinness Cake was in order. It was A-Mazing!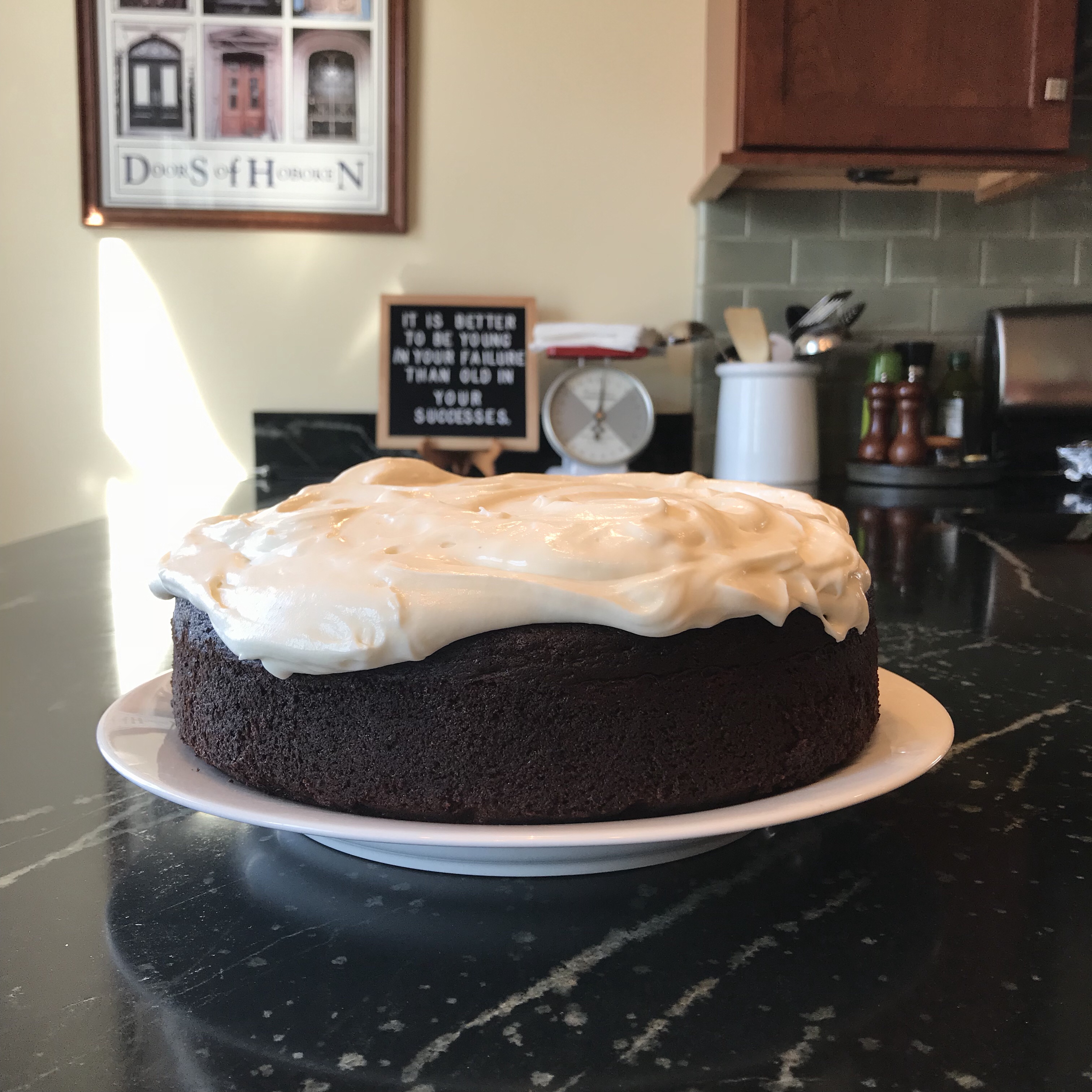 And then there was Easter, on the menu:
Baked Ham
Polish Deli Breakfast Board
Spring Succotash
Herb Roasted Potatoes with Burrata
Homemade Rye Bread
Challah Bread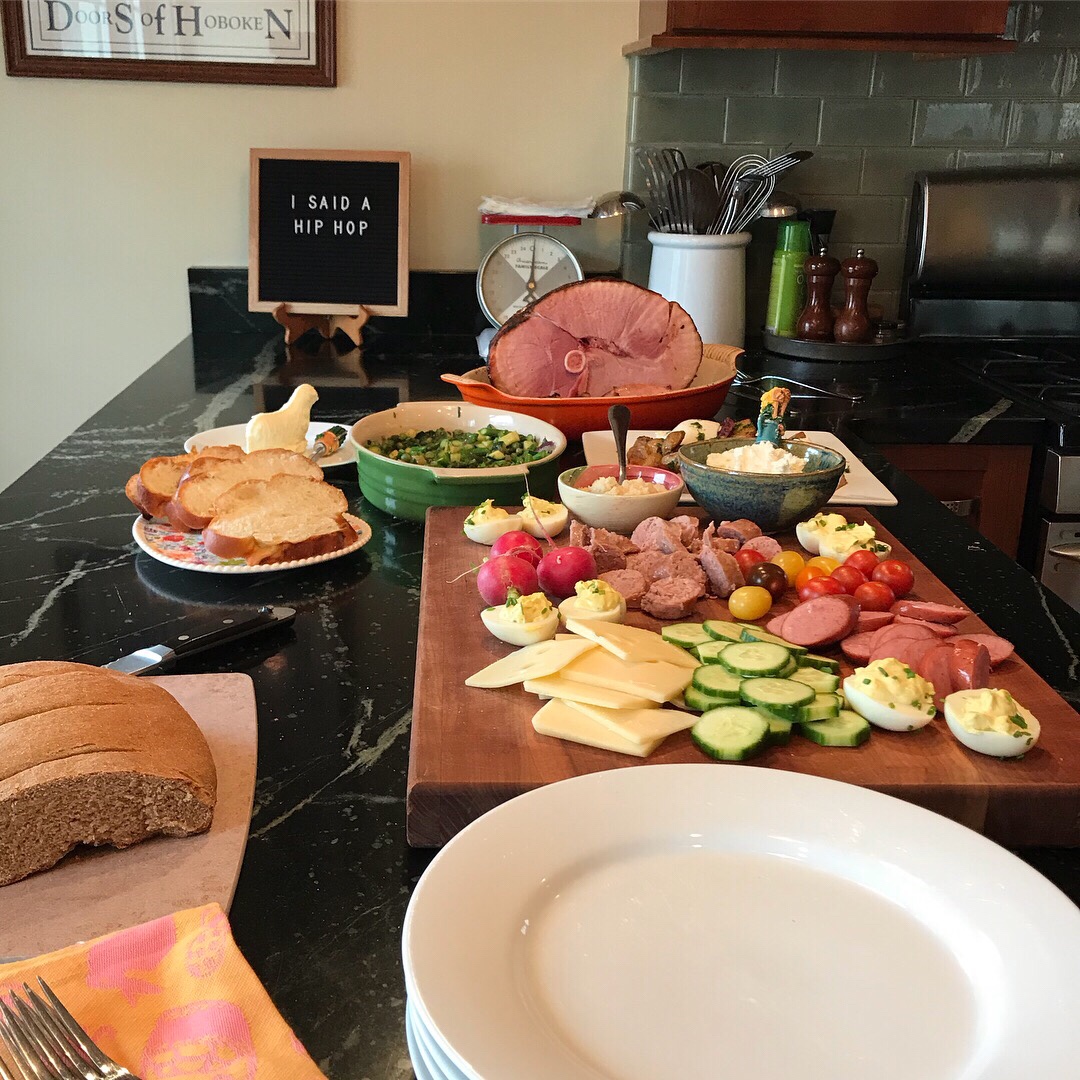 Quite the spread. The leftovers fed us all week.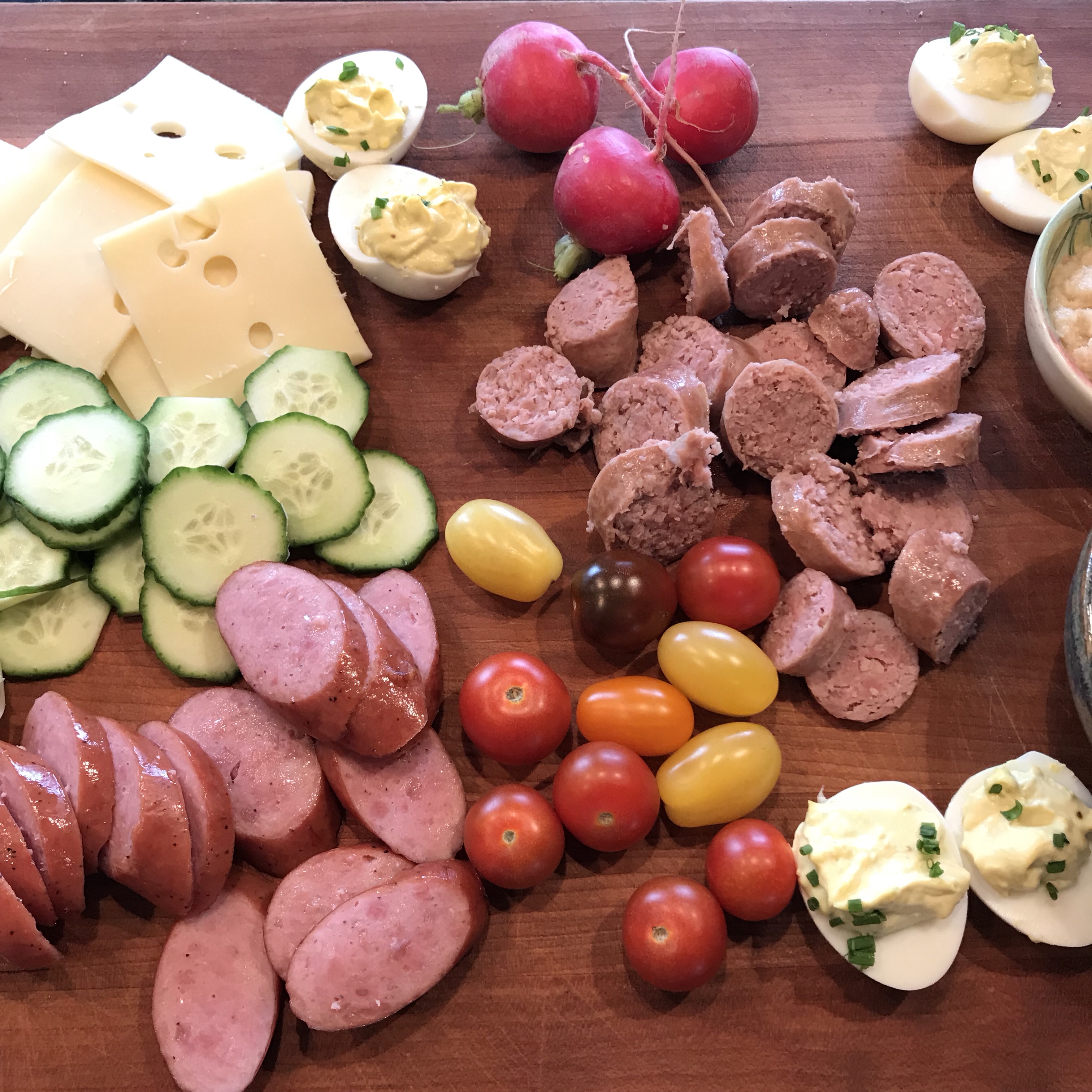 The breakfast board and rye were from the beautiful cookbook Wild Honey and Rye: Modern Polish Recipes. My rye was not too successful, I need to attempt it again. Lots of other recipes I want to try.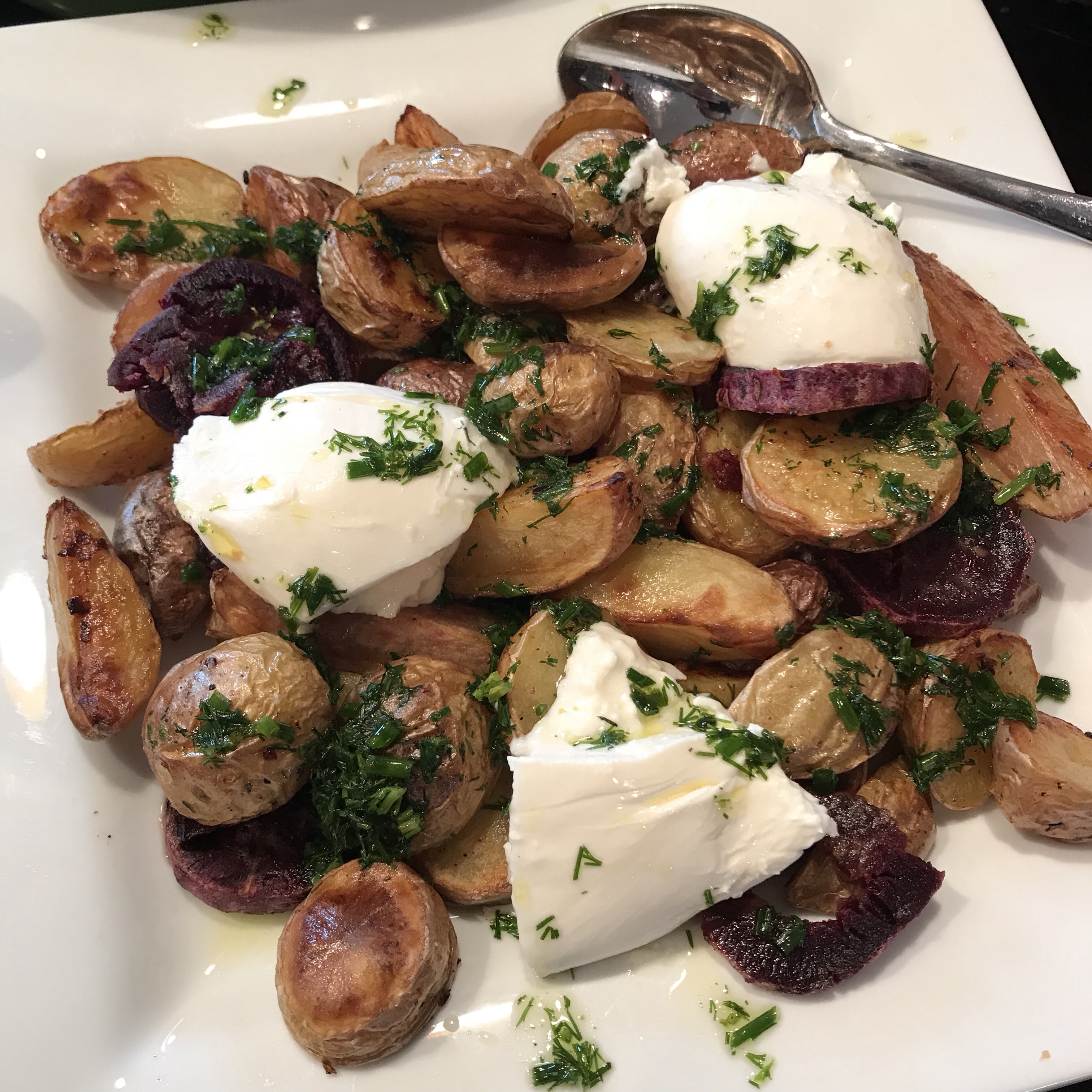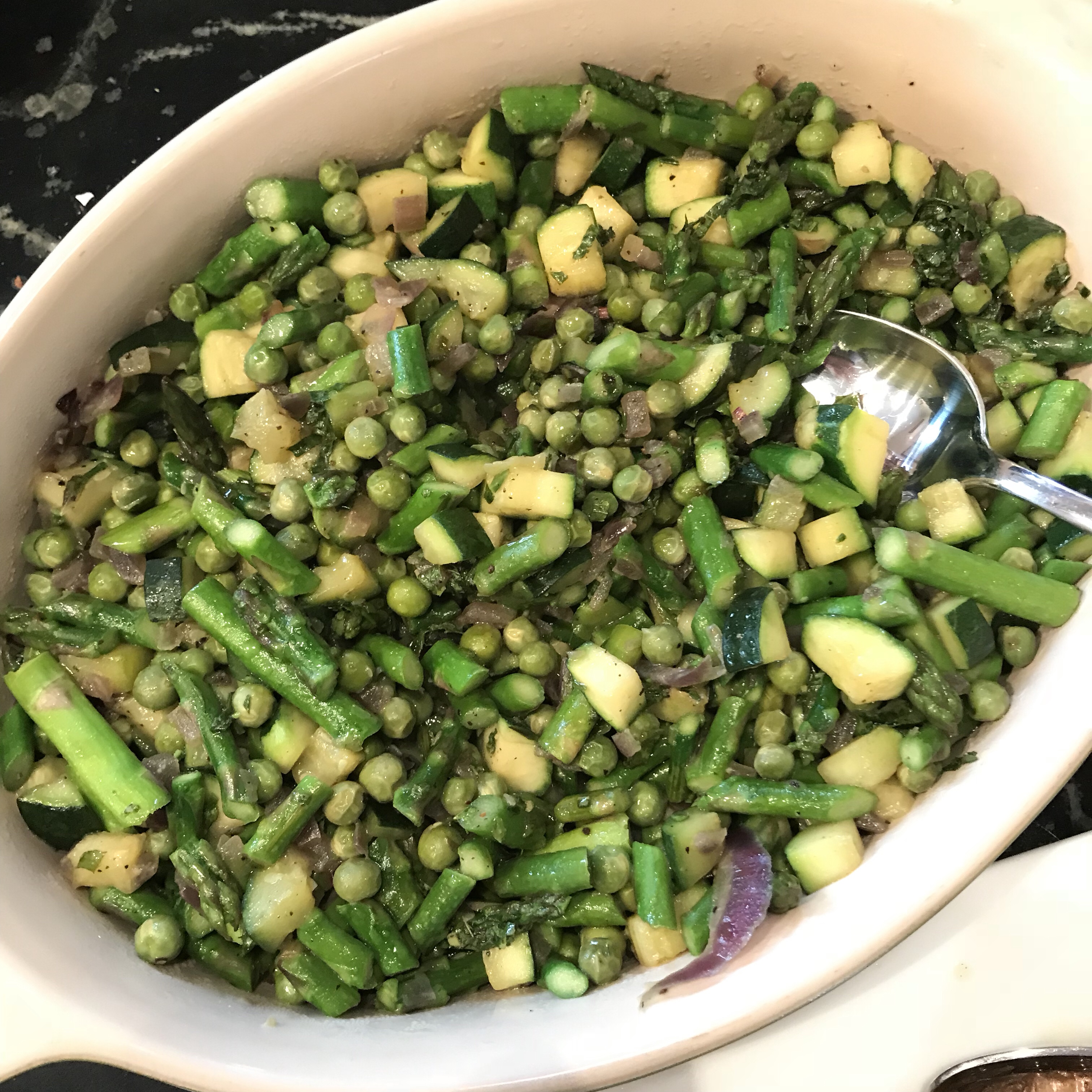 The potatoes were amazing, I mean they are topped with Burratta so how could they not be. And the spring succotash is one of my favorite recipes, I have made in numerous times since trying it via Hello Fresh meal we were gifted. The mint is the key.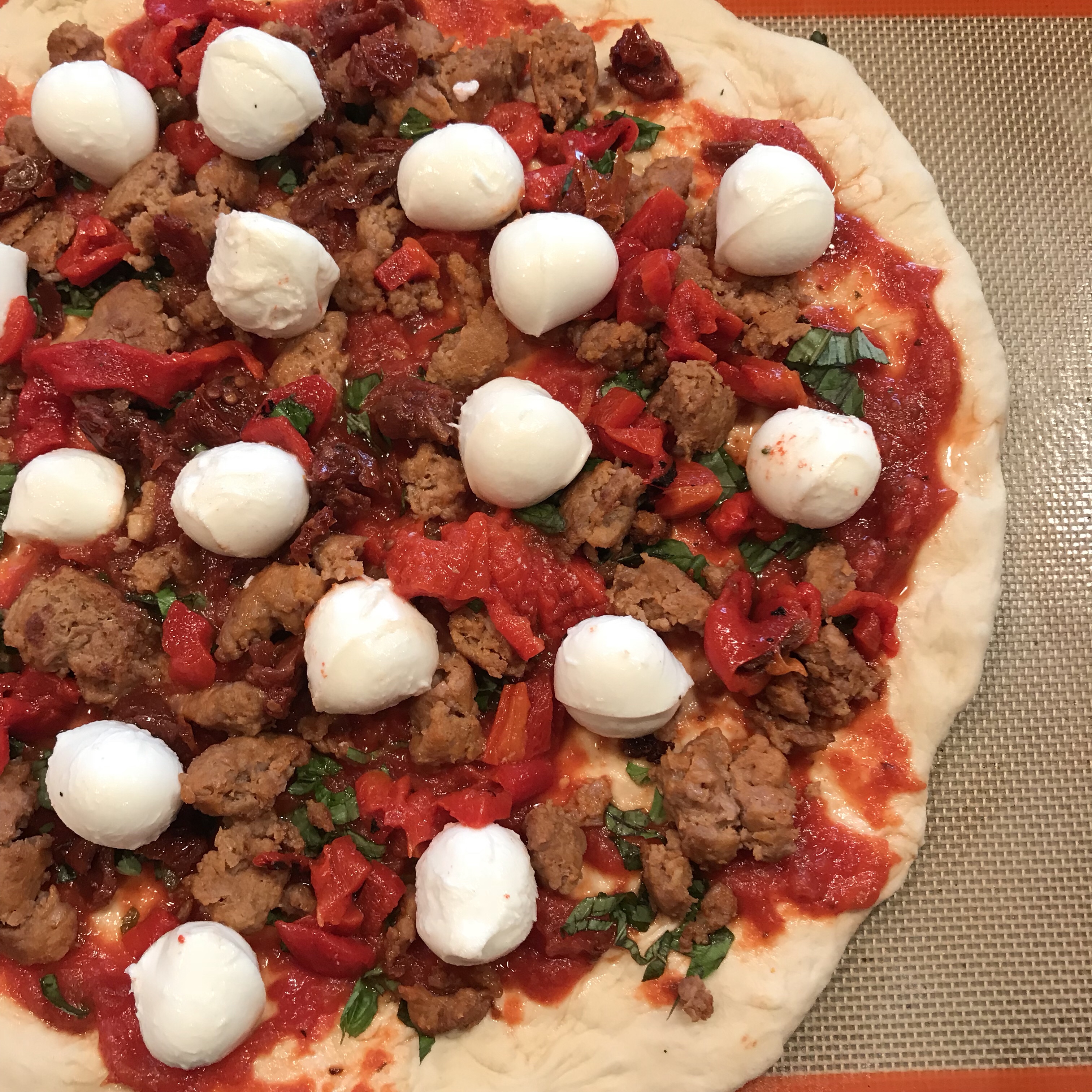 And finally this amazing pizza!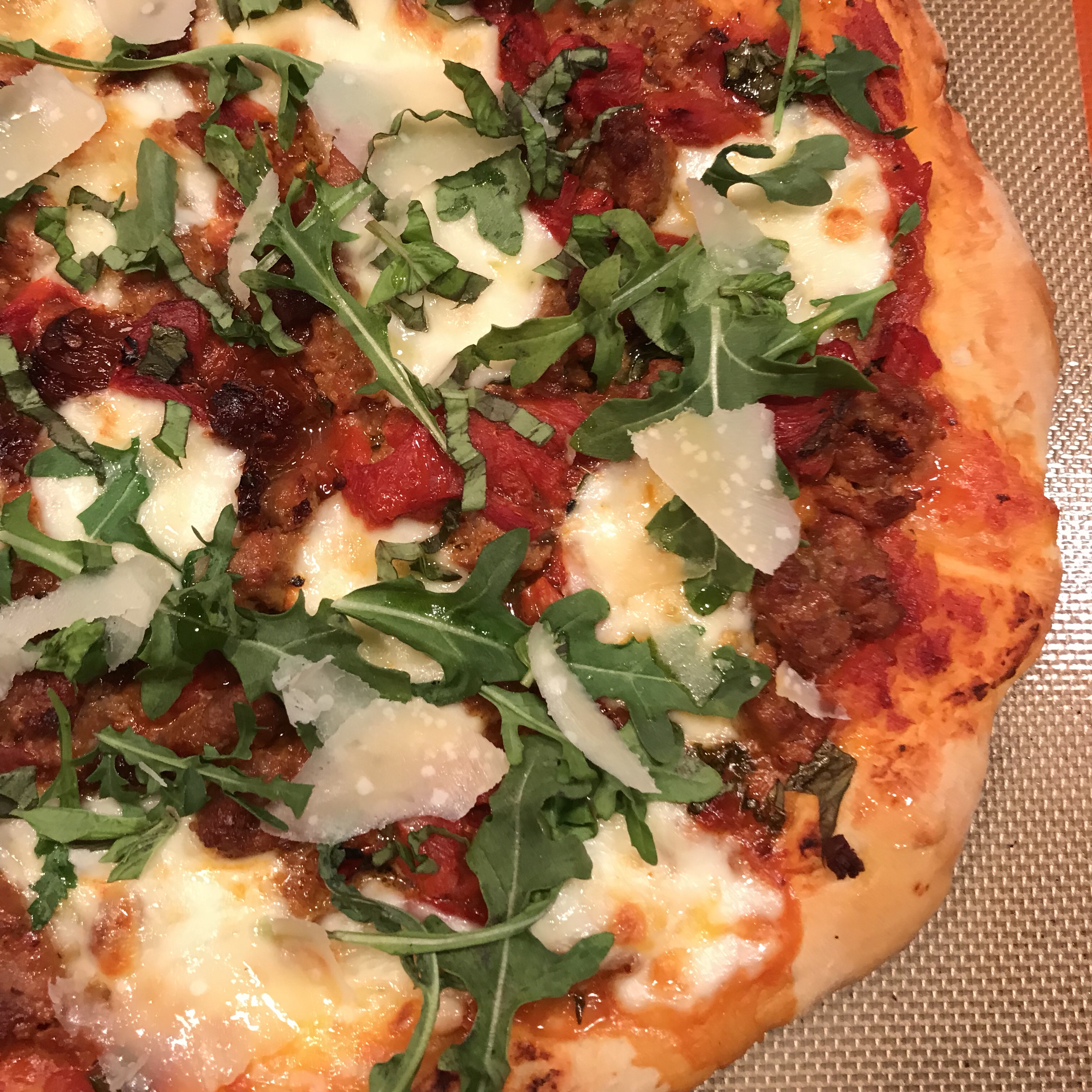 Chock full of flavor with spicy turkey sausage, roasted red pepper, sun-dried tomato, basil, mozzarella, Parmesan, arugula, truffle oil. Sounds complicated, but it would not be easier. The crust was a big hit, even though I only let it rise 2 hours before using. I plan to make a few batches of this to have on hand in the freezer.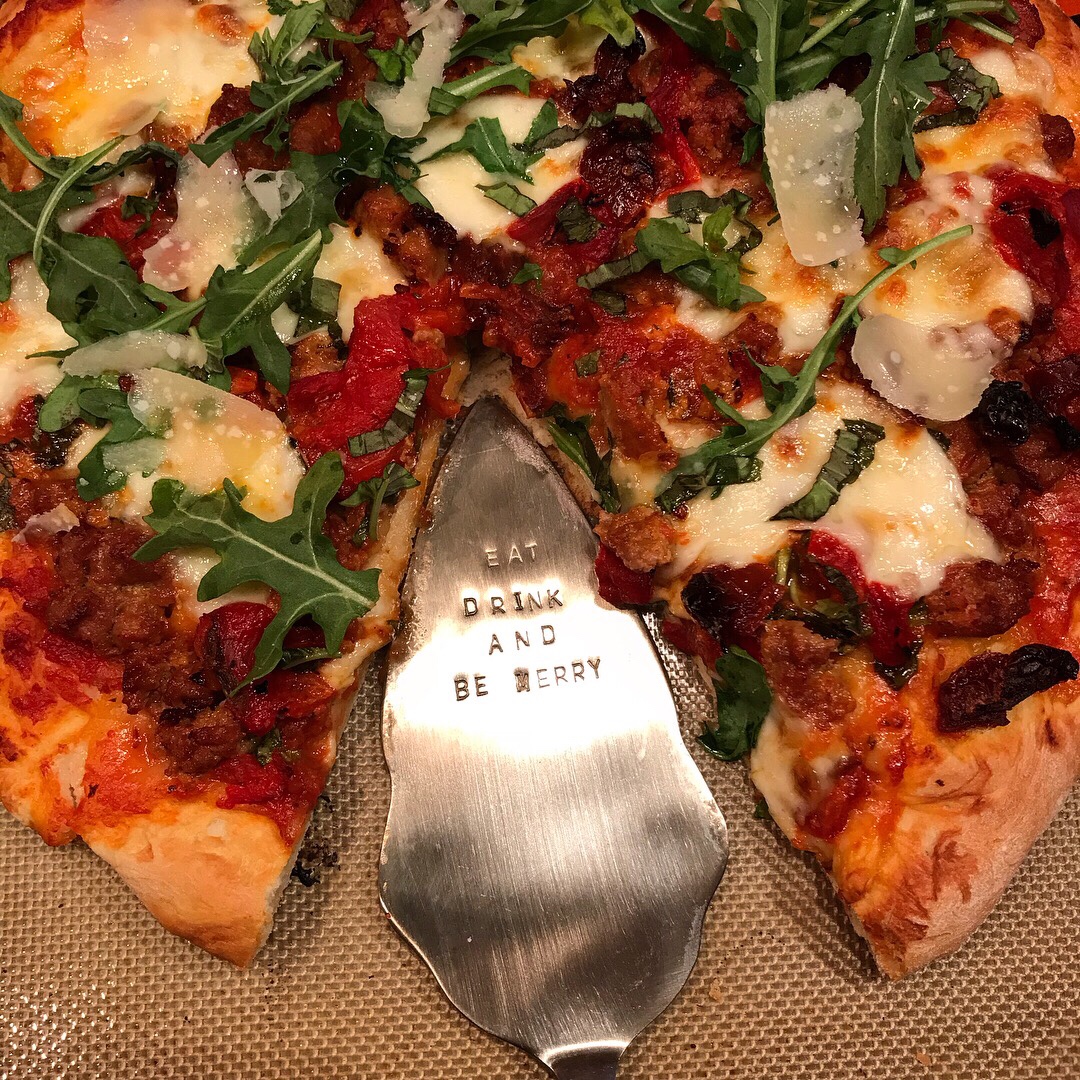 The pizza recipe is from another amazing cookbook, Half Baked Harvest Cookbook: Recipes from My Barn in the Mountains. I have tried a few recipes, all with success. The author tends towards a lot of ingredients but they always make the dish complete.
Not pictured, the box macaroni and cheese I dined on while doing taxes and working on one of the lamest Friday night evening's on record. And I threw the ham bone in the Instant Pot with dry white beans, vegetables, and seasoning to make a ham and been soup to get us through the week. Planning to attempt a full chicken in the pot too. Wish me luck.