My friend recently came into an abundance of saffron and asked me for some ideas to put it to use.  She also gave me a some to enjoy, bonus!  In my feeds that day I was reading the Marx Food Blog and saw they had posted the The Ridiculously Delicious Challenge.  I took part in one of their contests last year and ever since I have been following along.  It is a great place to discover new recipes and blogs to read.  This challenge was no exception, it just so happened I checked out A Thought for Food who just so happened to submit a recipe with saffron.  Happy coincidence.  The recipe looked delicious so I immediately bookmarked it, and cast my vote for it.
Scones are one of my absolute favorite foods.  I am not a fan of super sweet breakfasts so when I have a pastry for breakfast scones fit the bill (minus Starbucks scones that are caked in sickly sweet frosting).  It isn't often I indulge, usually it is my breakfast request for Mother's day and my birthday.  Last week I finally bought the ingredients I needed for this recipe, but never found time to make it.  When Biz asked me to host the BSI contest this week I immediately knew it was the excuse I needed to finally make this recipe.  The secret ingredient choice of cherries was made.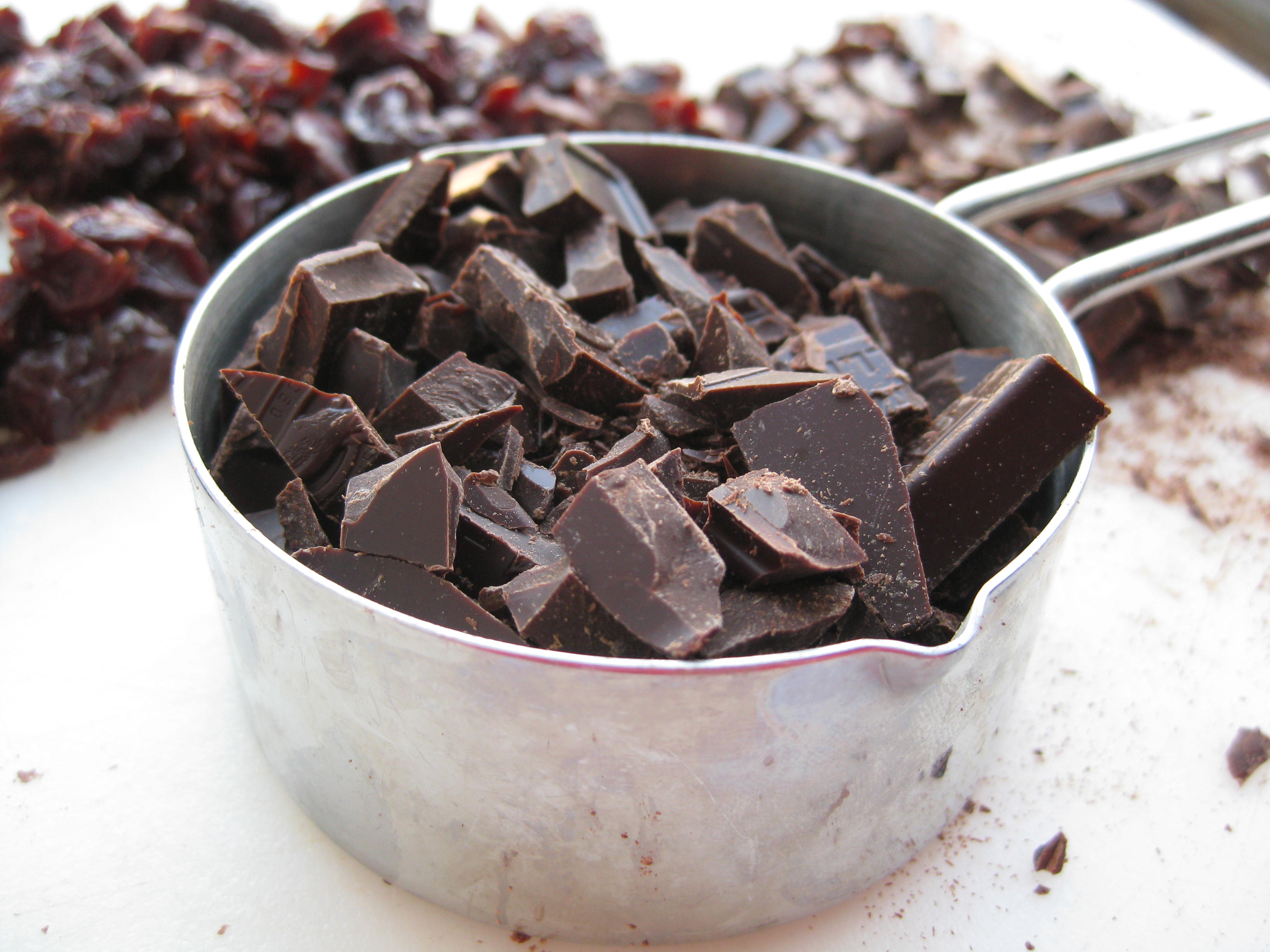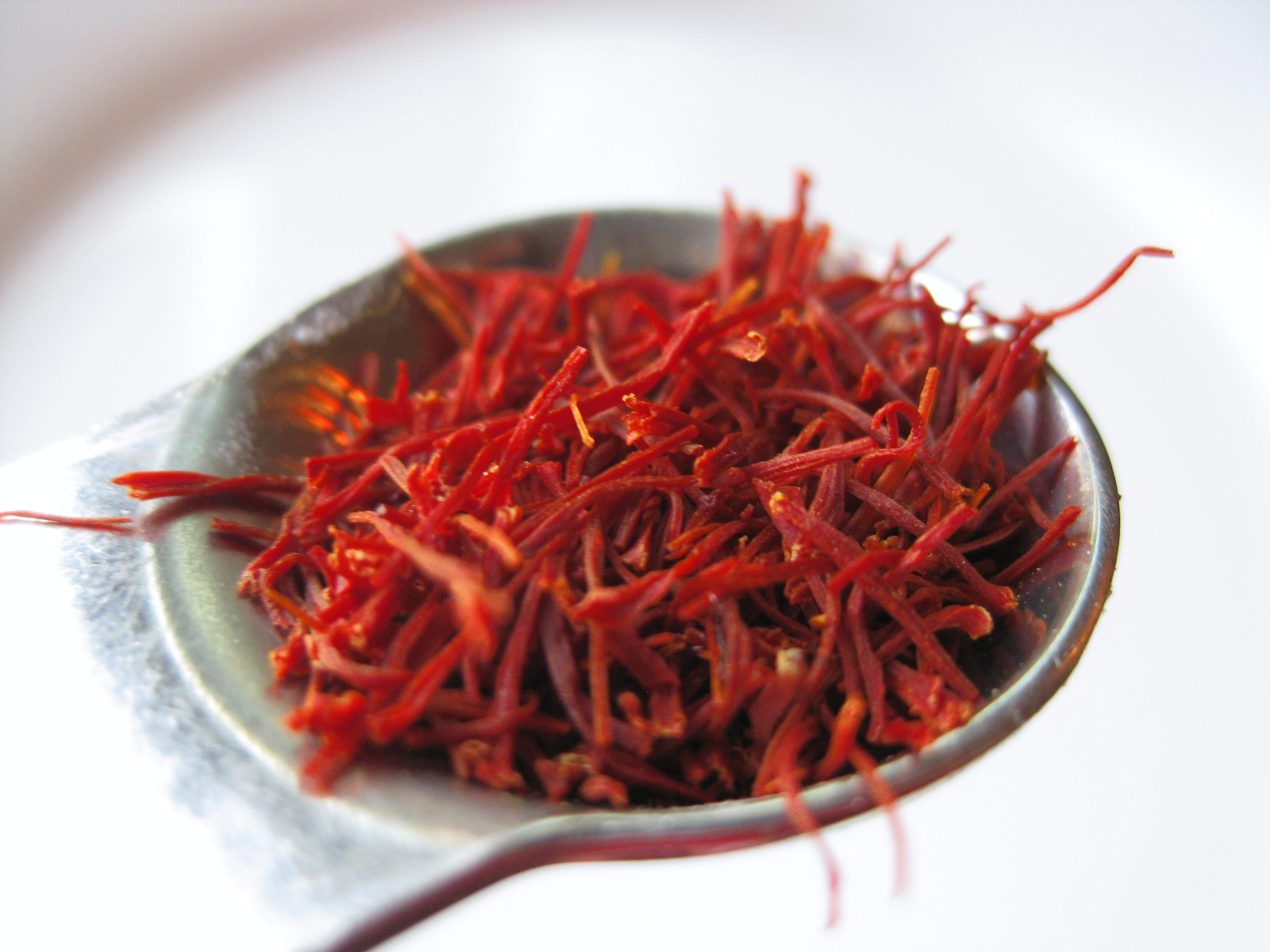 Chocolate and cherry is a classic combo, the saffron adds decadence.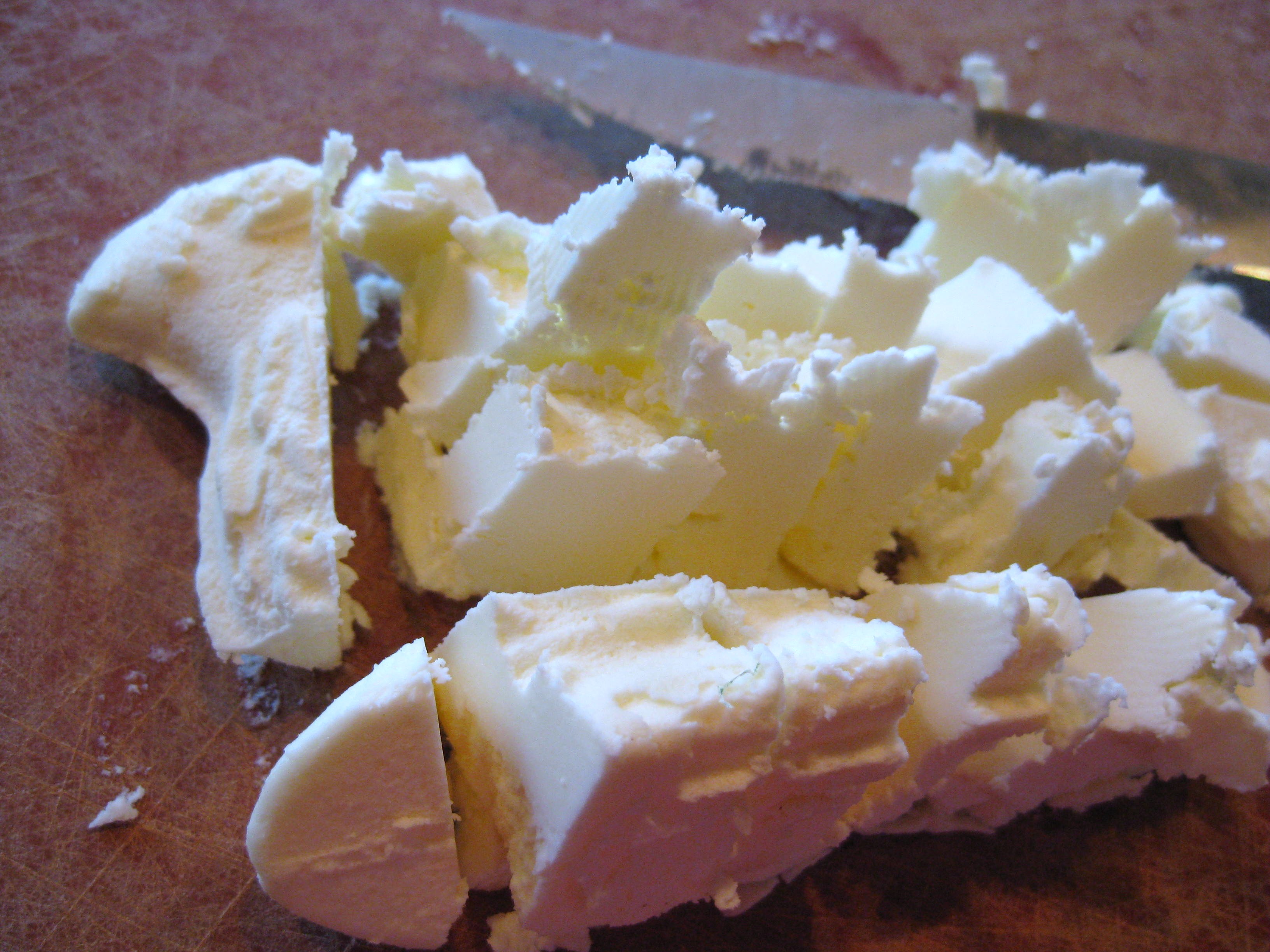 The recipe was worthy of a Lamb butter sacrifice, though Maizy thought the lamb had more to give.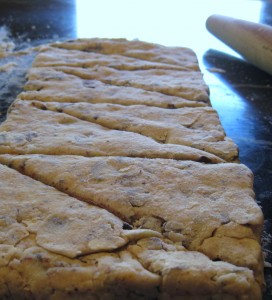 The aroma from the oven while these baked was too die for, reminiscent of a chocolate chip cookie though it had a hint of sophistication.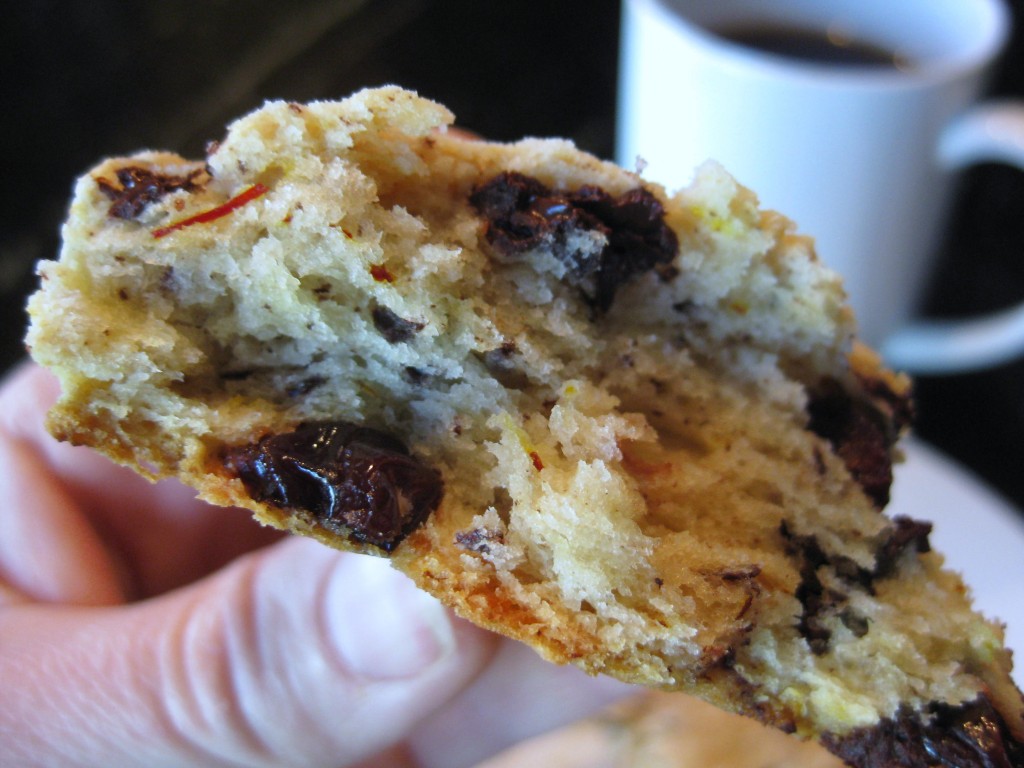 Worthy also of breaking my coffee fast!
Scones by nature are dry, which is one of the things I love about them and what makes them go perfectly with hot coffee.  The final result was an unexpected balance of creamy and dry texture.  The tart cherries added a nice chewy texture, the dark chocolate gave it a hint of sweet, and the saffron finished it with a touch of an earthy flavor.  Besides the delicious flavors, what else I loved about this scone recipe is that it is calls for less butter, sugar and cream then most traditional scone recipes.  Yet you don't loose anything as far as texture and flavor are concerned.  They also some together really quick, scone recipes used to seem like too much work to me, but they are actually very easy.
I didn't change anything about the recipe, except how think I rolled them.  Mine were under an inch, 1 1/2 inches just seemed to thick.  I did add a touch more chocolate to use up the whole candy bar.  And don't worry if you don't have saffron this recipe would be just as great without it in my opinion.
Be sure to send me your entries for this week's BSI with the secret ingredient of cherries,  more details here on BSI and also check out the Chocolate Cherry Scones recipe.
Shared on Friday Potluck and Sweet As Sugar and Tasty Tuesday and Tuesday at the Table