Picnics are a lot more fun when you don't have to wear a winter coat!  It is softball season again which means dinner at the ball field a few times a week. I actually love my daughters schedule this year, games are only on Monday and Wednesday. While it makes for a busy week it leaves the weekend wide open.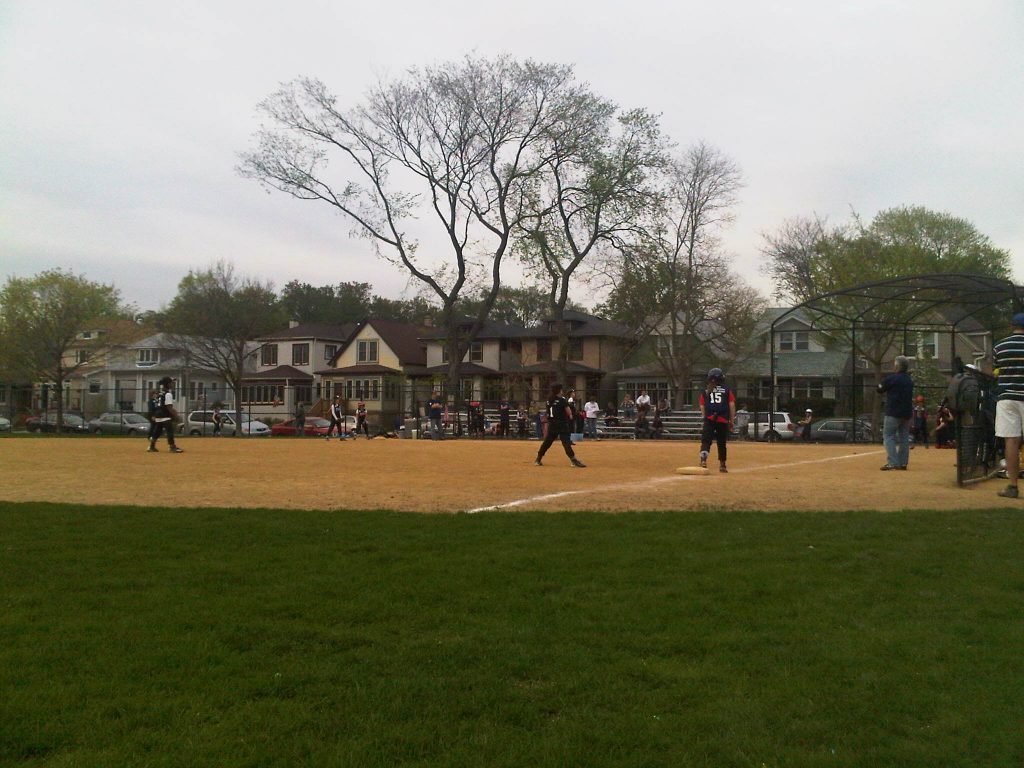 Having a dinner picnic at the game prevents dinner from getting crazy on those nights and also helps kill some time keeping the four year-old entertained.  Though he actually does surprisingly well at the games.  Six years into this routine we are pretty sick of cold cut sandwiches and eating out.  We've gotten a bit better at it over time.  Here are a few favorites we like to pack either the morning of or the night before.  We just grab it and go, the car is always loaded up with chairs, picnic blanket, and this season winter coats.  In hindsight I wish I would have invested in some quality thermoses so we could bring soup and hot chocolate with us.  Seriously it was 40° at most last night!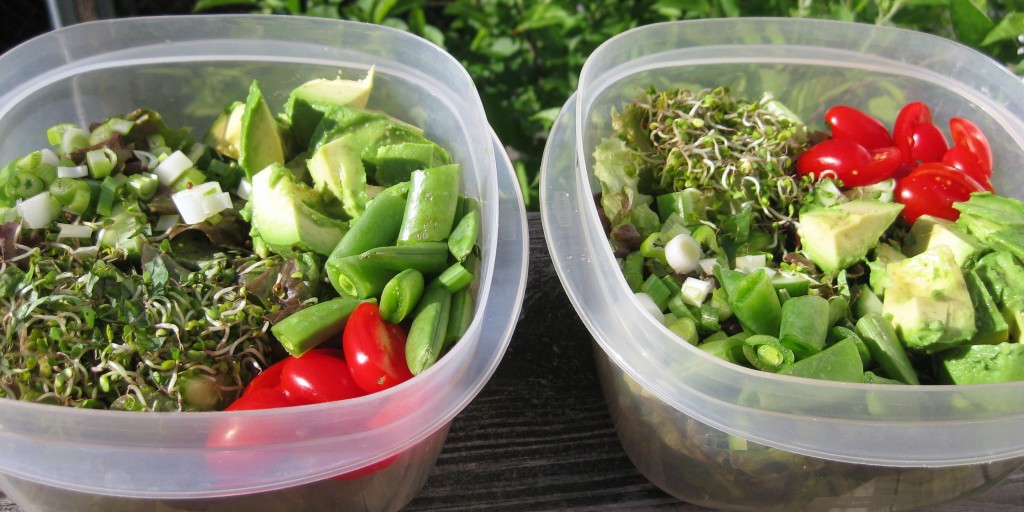 Salads are our first choice, they are the easiest to throw together whatever greens and vegetables we have on hand.  The salad I had last night was delicious with avocad, snap peas, sprouts and dressed with a pineapple vinegar.  Taco salad though is our favorite…
Taco Salad
Salad greens, ripped into bite size pieces
Avocado, cubed
Black beans, rinsed and drained
Cherry tomatoes, halved
Scallions, sliced
Tortilla chips
Salad Dressing or Salsa (I prefer Lime Vinaigrette)
In medium plastic container combine all.  Top the container and gently shake to coat in dressing.
Sandwiches are easy too, especially since they can be made and packed up the morning of the game.  Throw in some baby carrots and a bag of chips.  A few of our favorites…
Salami and Cheese Spicy Sandwich
Hard Salami slices
Laughing Cow Queso Fresco & Chipotle Cheese
Jalapeno Jelly (or onion jelly)
Sandwich thins
Spread cheese on one side of sandwich thin.  Spread jelly on remaining sandwich thin.
Top cheese side with salami slices, and top with jelly side.
Chickpea Salad Sandwich
adapted from The Kitchen
1 can of chickpeas, drained and rinsed
1/4 cup mayonnaise
1 tablespoon Dijon mustard
1 celery stalk, chopped
1 scallion, sliced
Salt & Pepper
4 slices whole grain bread
a few lettuce leaves, washed and dried well
Place chickpeas in the bowl and smash with a fork. Add remaining ingredients combine.
Spread on two bread slices, top with lettuce and other two bread slices.