Speaking of sandwiches, here is a delicious hearty dinner sandwich that we loved!  It a bit too messy for dinner at the softball field however.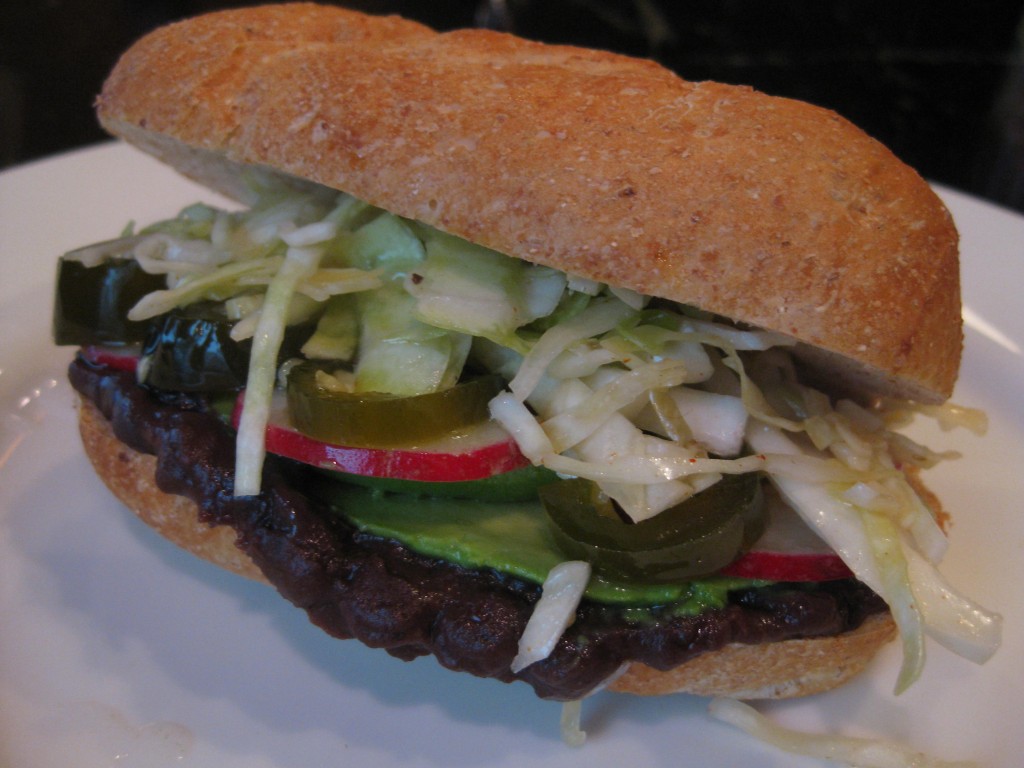 Black Bean Baguette
adapted from Eating Well
1 15 oz. can black beans, rinsed and drained
1 T. pickled jalapeno, diced
1/4 t. cumin
1/2 t. chili powder
1 radish, thinly sliced
1 avocado, thinly sliced
1 head cabbage, thinly sliced
Pickled jalapeno and red onion
1 whole-grain baguette
1. Mash beans with jalapeno, cumin, and chili powder.
2. Split baguette into thirds.  Spread bean mixture on bottom half.
3. Top bean mixture with radish, avocado, pickled jalapeno, and red onion, and cabbage.
Makes 3 sandwiches
Use the leftover cabbage topped with your favorite vinaigrette and seasoned with salt and pepper as a simple side salad.
Shared on What's Cooking Wednesday
Entered in Good (cheap) Eats Sandwich Contest