I am always in search of new sandwich toppings beyond just the usual tomato, lettuce and mayo.  I did some quick pickling and these jalapeno and red onion slices did just the trick.  They add a ton of flavor and a little bit of spice without the need for added fat and calories.  These were great on sloppy Joe's, pulled pork, in salad, on tacos, and with eggs.  Easy to make and they will keep in the fridge for a few weeks.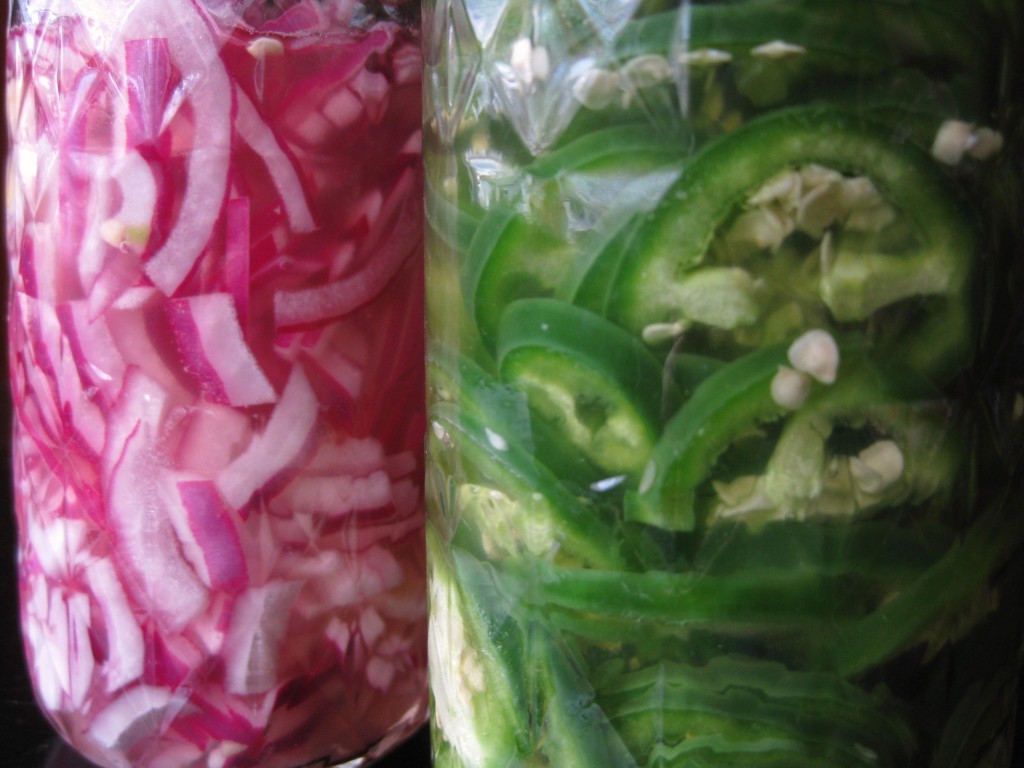 Pickled Jalapeno and Red Onion
1 1/2 cups of rice vinegar
2 tablespoons sugar
2 teaspoons salt
3 jalapenos, sliced thinly
½ red onion, sliced thinly
Place jalapeno slices in a jar with tight fitting lid, and onion sliced in another jar with tight fitting lid.
Mix vinegar, sugar and salt.  Stir until salt and sugar dissolved.  Pour pickling mixture into the two jars to cover slices.
Cover and refrigerate overnight.