Two weeks in a row of traveling has set me back in the kitchen, I have been slacking on making any interesting meals.  We have been eating a good number of salads since those are easy enough to throw together and we always have plenty of greens.  The past two weeks of CSA boxes have provided a good variety of greens that need to get used up.  Luckily nothing has gone bad yet waiting on me.
Week 5
Rainbow Chard
Bok Choi
Hakurei Turnips (topped)
Head Lettuce
Kale (Red Russian)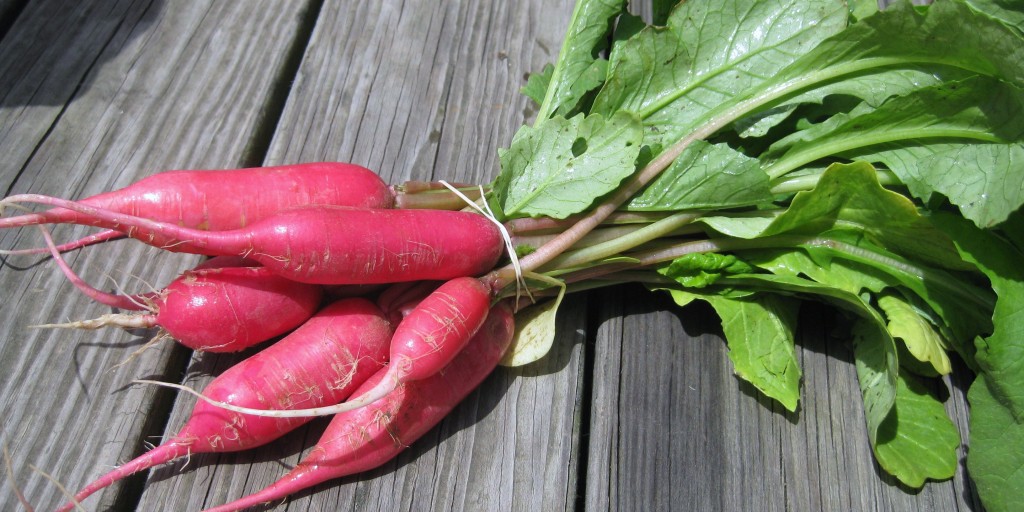 Week 6
Radishes
Bok Choi
Head Lettuce
Mesclun Mix
Spinach
I was happy to see radishes in the last delivery.  Assuming more are on the way this week I pickled them to enjoy in salads.  They last awhile this way and it made much needed space in the vegetable drawer.  The recipe for the pickled radish is so fast an easy and adds a great flavor and crunch to salads.  My goal is to get back to a more organized meal plan over the next week, not having softball this week will help.