This week's box looks just like the one last week.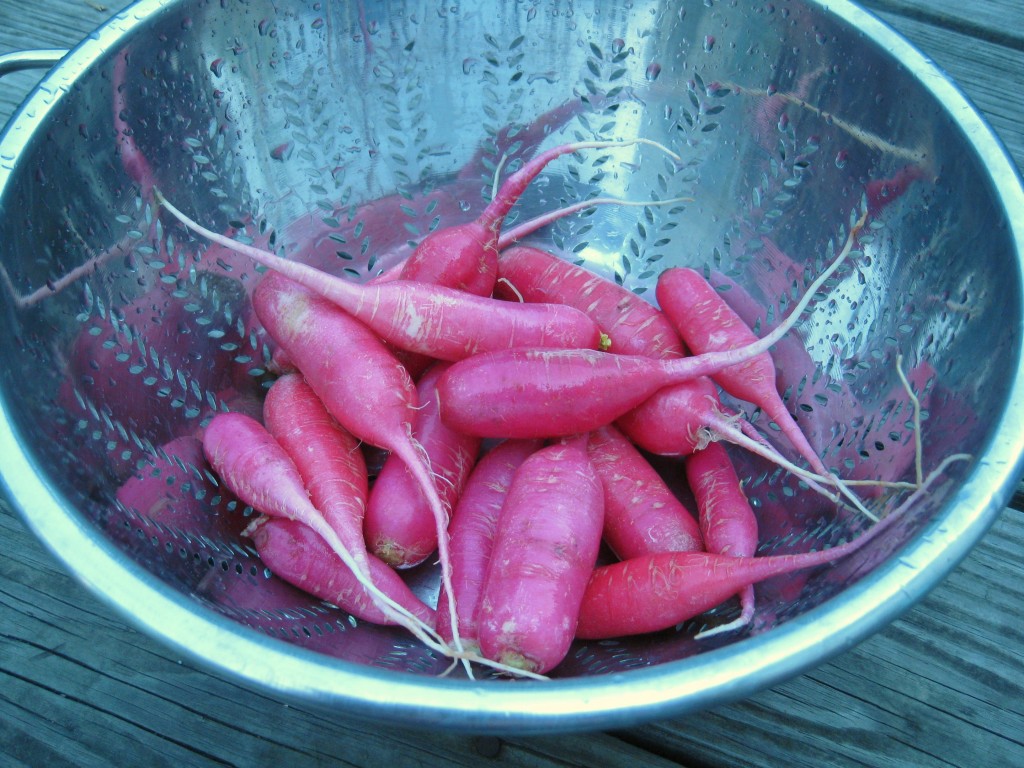 Radishes
Bok Choi
Head Lettuce
Mesclun Mix
Turnips
Scallions
Kale
We have had a huge temperature swing here in Chicago, dangerous heat indexes to start the week and 50° to end the week.  I am going to take advantage of the cool temperatures to light the oven and finally make kale chips.
I also decided that I would enjoy some of the radishes fresh, rather then just pickling them.  I made a simple radish salad as a side for of roasted chicken with a schmear of chipotle hummus and guacamole topped with sprouts on a boleo roll.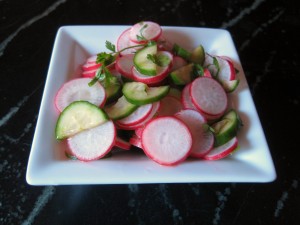 Radish and Cucumber Salad
2 cups radish, thinly sliced
1 cup cucumber, thinly sliced
2 T. cilantro, chopped
juice of 1 lime
salt to taste
Toss all ingredients together and let sit 30 mins., can even be left overnight.
Shared on EKat's Kitchen Friday Potluck