My husband and I took part of a tour of Rick Bayless garden in his Bucktown backyard.  The tour was given by Bill Shores who currently manages the garden.  The yard is actually a few city lots and is an amazing urban space that makes the most of every square inch.  There are numerous levels of the garden with a variety of walkways, lots of colors, some water features, entertaining spaces, and of course an outdoor kitchen.  There are so many highlights in the yard, though the backdoor area was my favorite.
The door leads to the kitchen and is surrounded by beautiful greenery.  I especially love the door pull.
The yard was filled with over a 100 pots containing ornamental as well as edible plants.
The best tidbit I learned, did you know you can grow prickly pear in Chicago?  It survives the winter and everything.  I am going to have to give it a try, love me some prickly pear margaritas.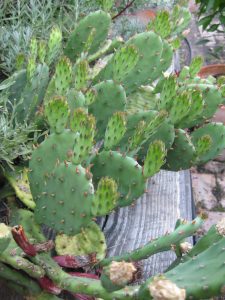 The outdoor kitchen was incredible.  The grill can be run on gas, charcoal, or wood.  Behind the grill is also a pit in the ground where you can roast a pig or goat.  Forget the garden, I'll take THIS in my yard!
Of course a good portion of the yard is the production garden for the Bayless restaurants here in Chicago.  Lots of good stuff in there, salad greens, micro greens, parsley, etc.  There are other rooftop gardens at the restaurants that help supply produce, this garden is not the sole source.  One of the kitchen windows looks out over this amazing view.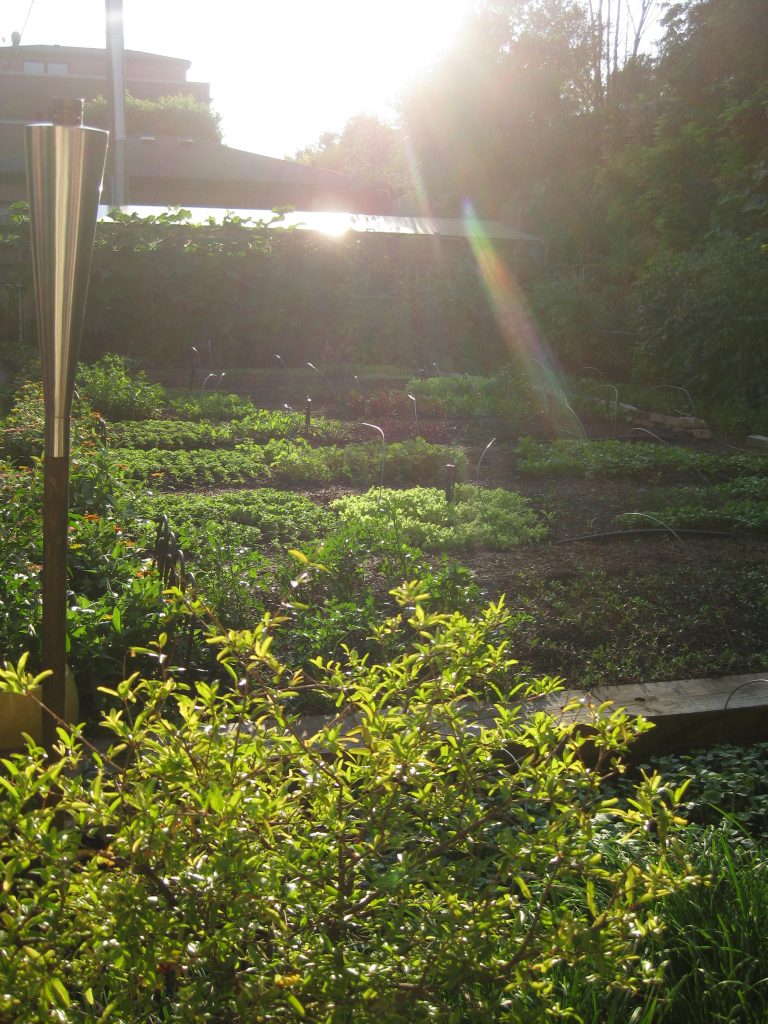 The day of the tour was without a doubt the hottest day in years but it was completely worth seeing this amazing urban oasis.  We've already been inspired to get started on a few new projects in our backyard.