Things that come in threes — good news, bad news, death.  Good eats?  Yep, at last that was the case this week in my kitchen anyway.

First off, I finally gave into the green monster craze. I had some baby spinach on it's last leg so the timing was right. There are a bazillion different variations out there on the world wide web.  I used this recipe, using vanilla Coconut Dream as my milk choice and substituted figs in place of the peanut butter.  My love of peanut butter is unrequited.  According to Livestrong the nutritional info on my version of the green monster looks like this…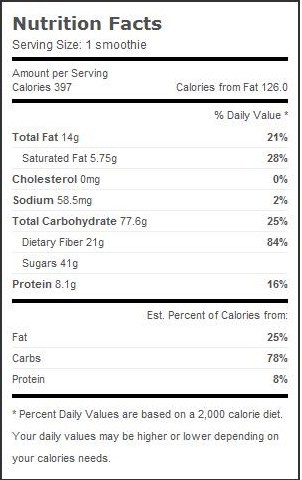 That's a lot of fiber, no wonder it keeps you full for so long.  Chia seeds help too since they plump up when soaked in liquid.  I did not have high expectations on taste, I was pleasantly surprised.  I will definitely make more of these (with tweaks to lower the sugar and carbs) but would not want to eat them every day.  This was a great post-workout breakfast though typically I prefer eating my breakfast instead of drinking it.  Bloody Marys being the exception, complete with a pickle,  meat and cheese skewer of course to make it a complete meal.
Number two, Roasted Poblano Vinaigrette.  This one to me is the real green monster, though I don't think you'd want to drink it for breakfast,
| | | |
| --- | --- | --- |
| Roasted Poblano Vinaigrette | | |
Ingredients
2 poblano peppers
1/4 cup chopped red onion
3 tablespoons fresh lime juice
3/4 cup olive oil
1/2 cup spinach leaves
1 T. honey
Salt and freshly ground pepper
Instructions
Roast poblano peppers in broiler, stove burner, or grill until charred on all sides.
Chop peppers and remove seeds.
Combine poblanos, onion and lime juice in a blender and blend until smooth.
Drizzle in oil while the blender is running, add the oil slowly until emulsified.
Add the spinach and honey and blend to combine.
Season with salt and pepper.
This dressing is seriously delicious, I could eat it like soup.  It has a ton of flavor with equal heat.  I have been eating it all week on various salad concoctions.  I especially enjoyed it with pickled beets.  It also make a great topping for steak, chicken, whatever you fancy.
My favorite lunch this week — baby spinach, pickled beets, garden fresh tomatoes, cornbread croutons, queso cheese, and of course a generous drizzle of poblano vinaigrette…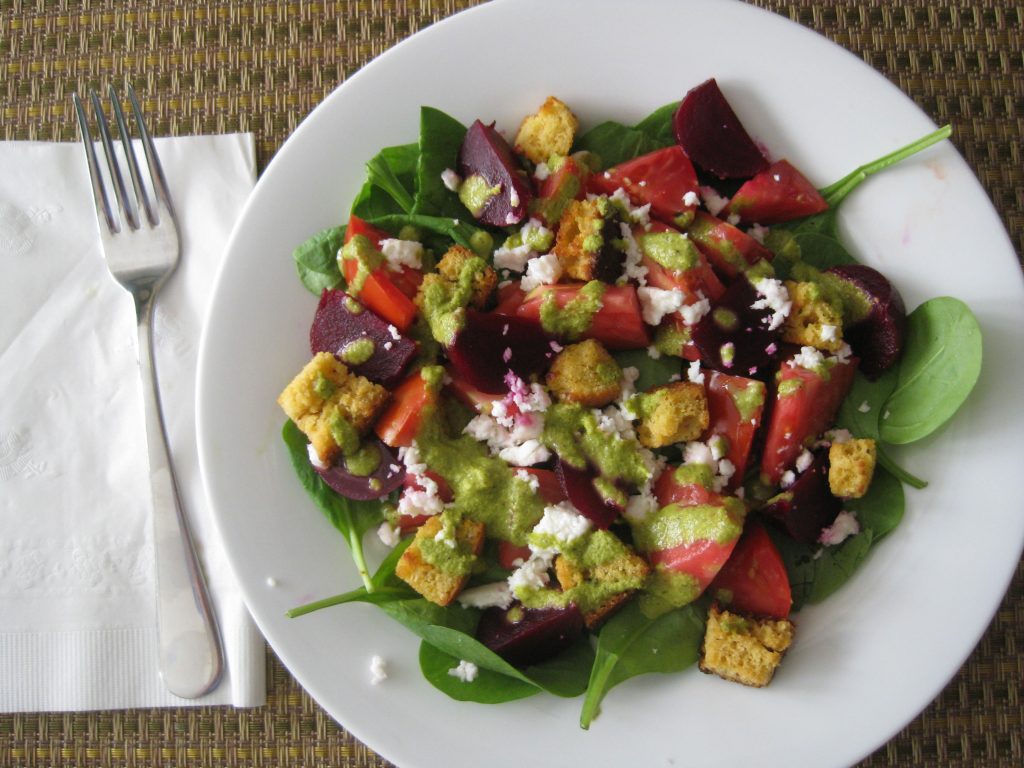 And finally, basil hummus that I made with all the basil from last week's CSA.  Mmm mmm good.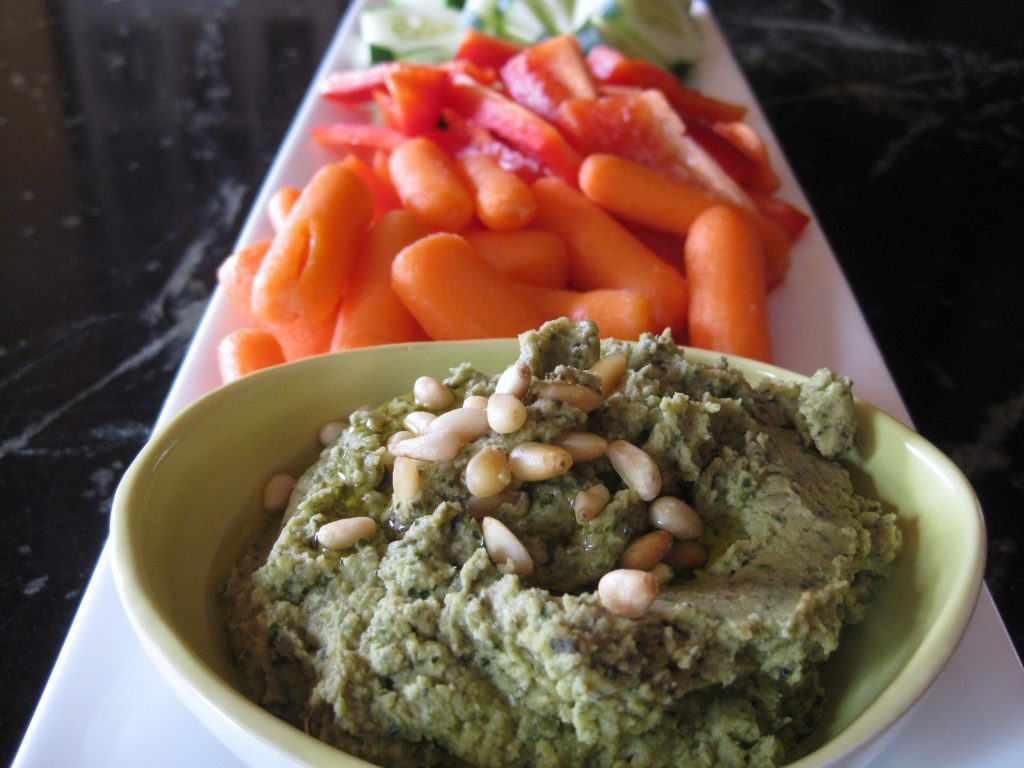 Looking forward to a long weekend and enjoying some more good eats, green or not.