Don't judge a beet by it's cover, they are gorgeous on the inside regardless of how rough they may look on the outside.  I was so happy to get them in this week's box, I was not expecting them this early in the season.  But I guess it is July already.  Damn, it's July already!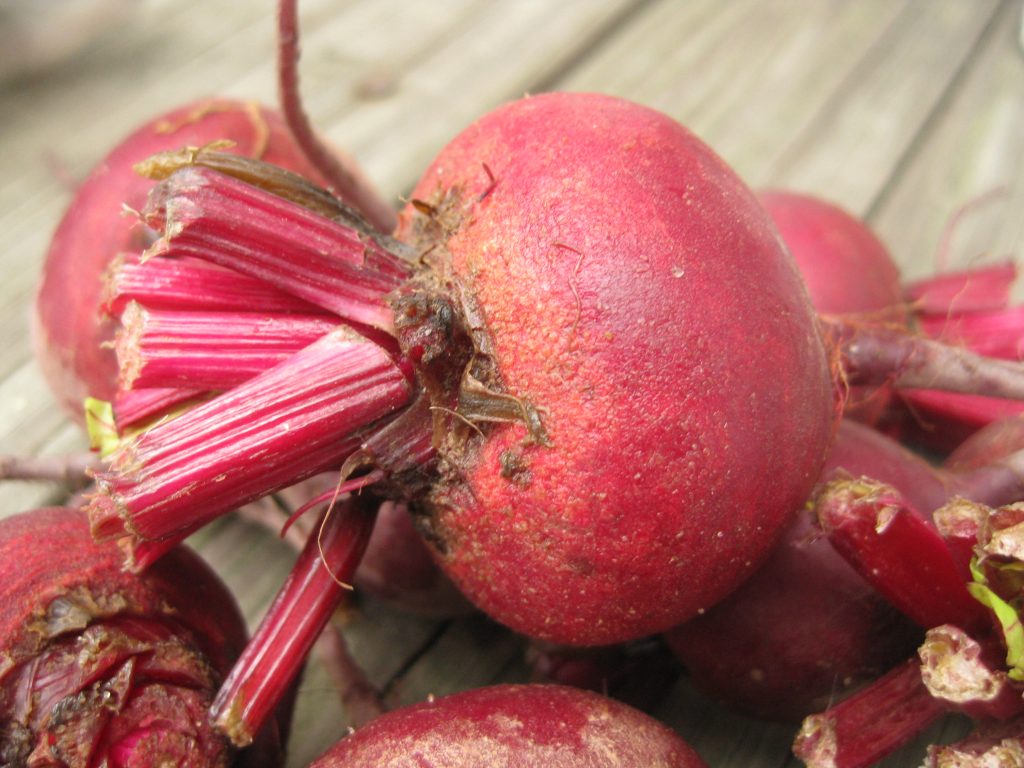 Strawberries
Beets
Broccoli
Sugar Peas
Mesclun Mix
Head Lettuce
Kale
Radishes
Turnips
We are heading to Michigan for the long weekend so I actually ended up giving the bulk of this week's box away to my sister's friend that happened to stop by when it was being delivered.  I was afraid it would go to waste if I left them until next week.  I kept the kale and made more kale chips, the strawberries will make a great pie for the weekend.  A strawberry basil pie.  I steamed the broccoli, along with last weeks, and stuck it in the freezer for another time.  The beets I held onto as well.  I roasted them and then pickled them so they would last for awhile.  It was a hot night to have the oven on but it was worth it.
Pickled Beets with Dill
Adapted from Put 'em Up
1 lb beets, roasted and peeled
1 cup distilled white vinegar
1/2 cup water
1/2 cup sugar
1/2 T. kosher salt
1/4 cup fresh dill
Cut beets in half and then slice 1/4 inch thick.
In saucepan combine the vinegar, water, sugar, and salt.
Heat over medium heat until sugar is dissolved.
Remove from heat.
Pack the beets in clean mason jars.  Top with dill.  Pour the hot brine over the beets to cover by 1/2 inch.  Leave 1/2 inch headroom.
Cool, cover, and refrigerate for up to 3 weeks.
Process for longer storage if you like.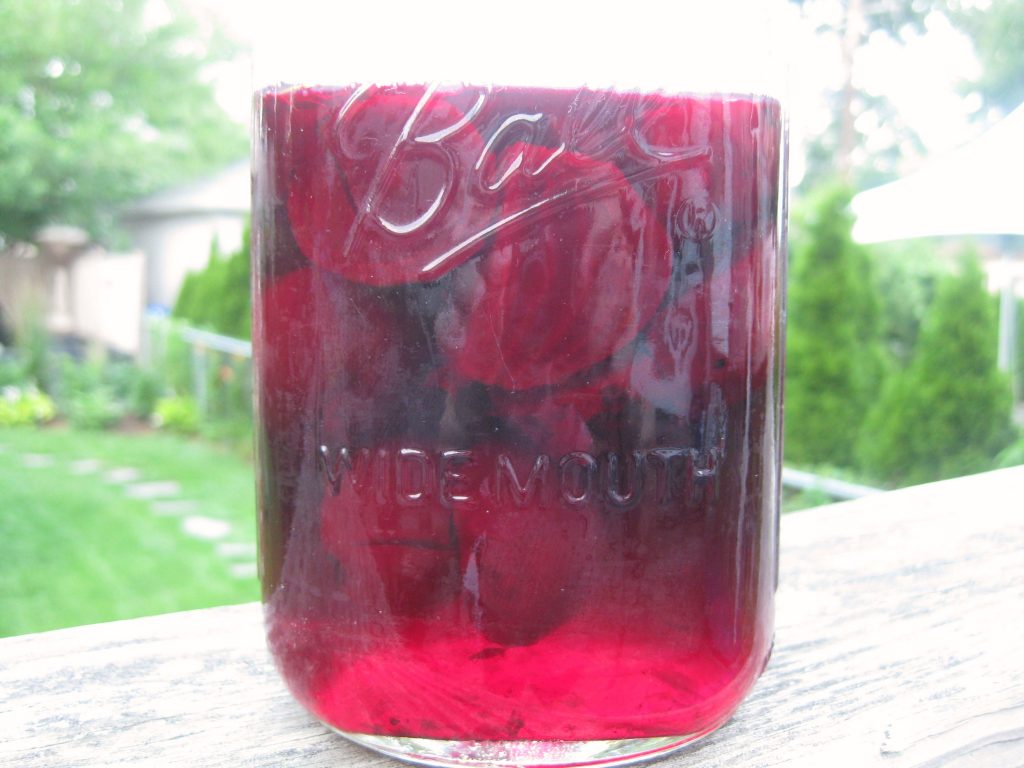 These look like gems in a jar.
Off to the beach, good day for it since the temperatures are supposed to skyrocket.  Finally feeling a bit like summer around here.