I pulled out the majority of our garden.  Always a sad day.  Overall the garden was not a huge success this year.  We did get some huge and delicious tomatoes, but we did not get a ton of them.  The cherry tomatoes were so small it made them a total hassle to pick and I eventually gave up.  Hot peppers are usually the most successful thing I plant.  This year I only got a handful.  Cauliflower was new in the garden, it was plentiful but a total garden hog.
I actually didn't realize how out of control my tomato plants were, two of them would have been at least 8 feet standing tall.  They were all grown into each other and I had a hard time figuring out where one started and the other one ended.  I never did trim them over the summer, I think that was the problem.
I did leave two tomato plants and the pepper plants in the ground.  They had some fruit about to ripen.  We shall see.  But I did salvage the green tomatoes we did have and fried up a batch of fried green tomatoes.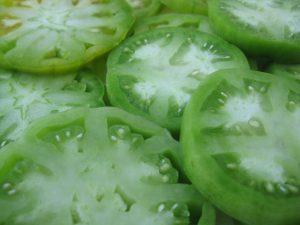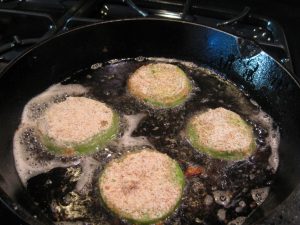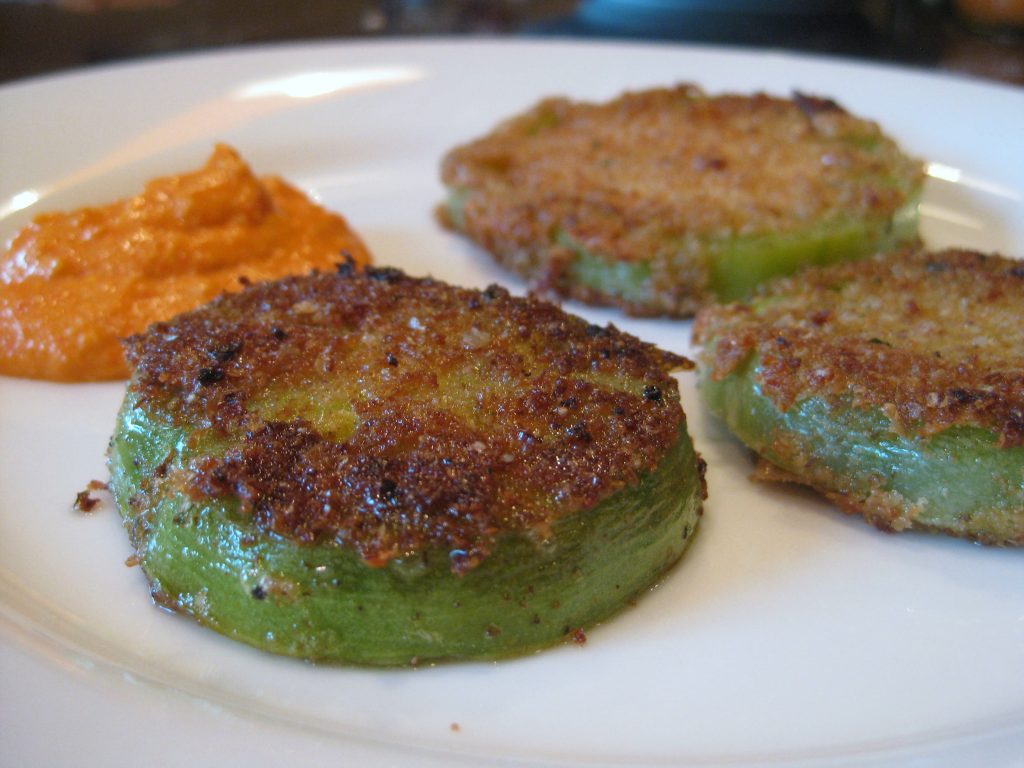 Did I mention I fried them in bacon grease?  Totally unnecessary but delicious.  Also unnecessary, a trip to the store.  I was just about out of milk so I used apple cider to soak the tomatoes in.  Dredge them in a mixture of wheat germ, bread crumbs, and whole wheat flour.  Nice and light.  I served them with Romesco sauce for dipping.  A perfect way to end the season and make it a little less sad.