Friday night I finally got had the luxury of time in the kitchen. Seems there never is enough time these days. I can hardly believe it is November already, another month gone in the blink of an eye. Scheduling down weekends need to happen so we can just sit back and enjoy.
My sister-in-law and family were coming in for a visit. A home cooked meal was in order. Hopefully using up ingredients we had on hand. Our freezer, fridge , and pantry runnieth over. We are still getting our weekly CSA deliveries and some of it was reaching it's prime so those were definitely in the plan. Add leftover goat cheese and an easy appetizer took shape. I sauteed a few spicy peppers, garlic, and red onion. Decided to add some chopped artichoke hearts to bulk the mixture up. Spread it all over the goat cheese and heat in the oven until the cheese was soft enough to spread on fresh baguette slices.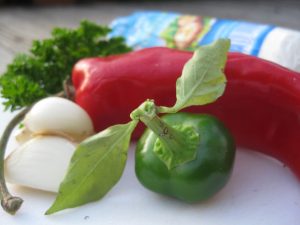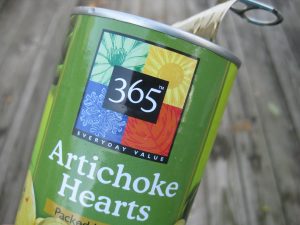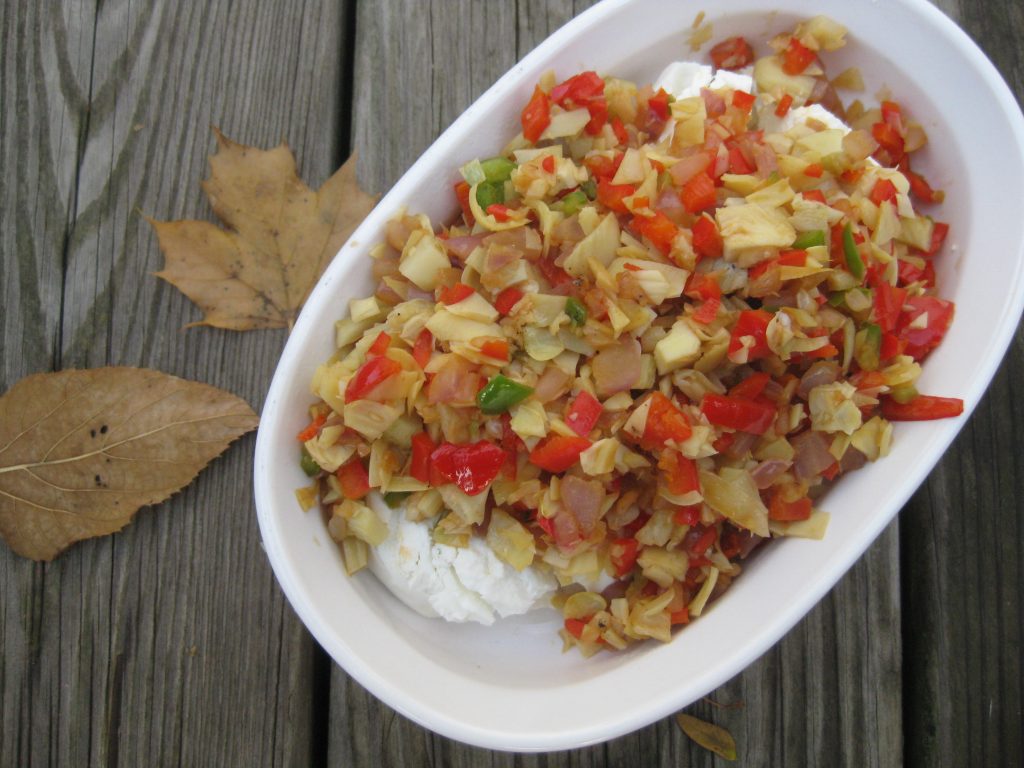 I think I was longing for my favorite spinach artichoke dip I missed out on buying this past season at the farmer's market.  We only made it there three times and hardly bought more than donuts on each visit.  I did make a point to get to the last one to stock up on honey crisp apples.  I had also hoped to get my hands on some of the artichoke dip but they were all out.  Sad day.  This sauteed mixture will have to do until I can get my hands on the real thing.
Ingredients
2 T. olive oil
1/4 small red onion
2 peppers, spicy variety
3 garlic cloves
1/2-15 oz can artichoke hearts
2 T. parsley
4 oz. goat cheese
Instructions
Chop onions and heat oil in a small saute pan.
Saute onions until soft about 3 minutes.
Chop, peppers, garlic and artichoke hearts. Add to pan with onions and continue cooking about 10 minutes.
Remove from heat and stir in chopped parsley.
Place goat cheese in a an oven safe dish.
Spread mixture over the goat cheese.
Heat in 350 degree oven for about 10 minutes, until cheese is soft.
Simple yet full of flavor. This was a warming start to a cool Fall evening.