I am a little obsessed.  But I'm ok with it.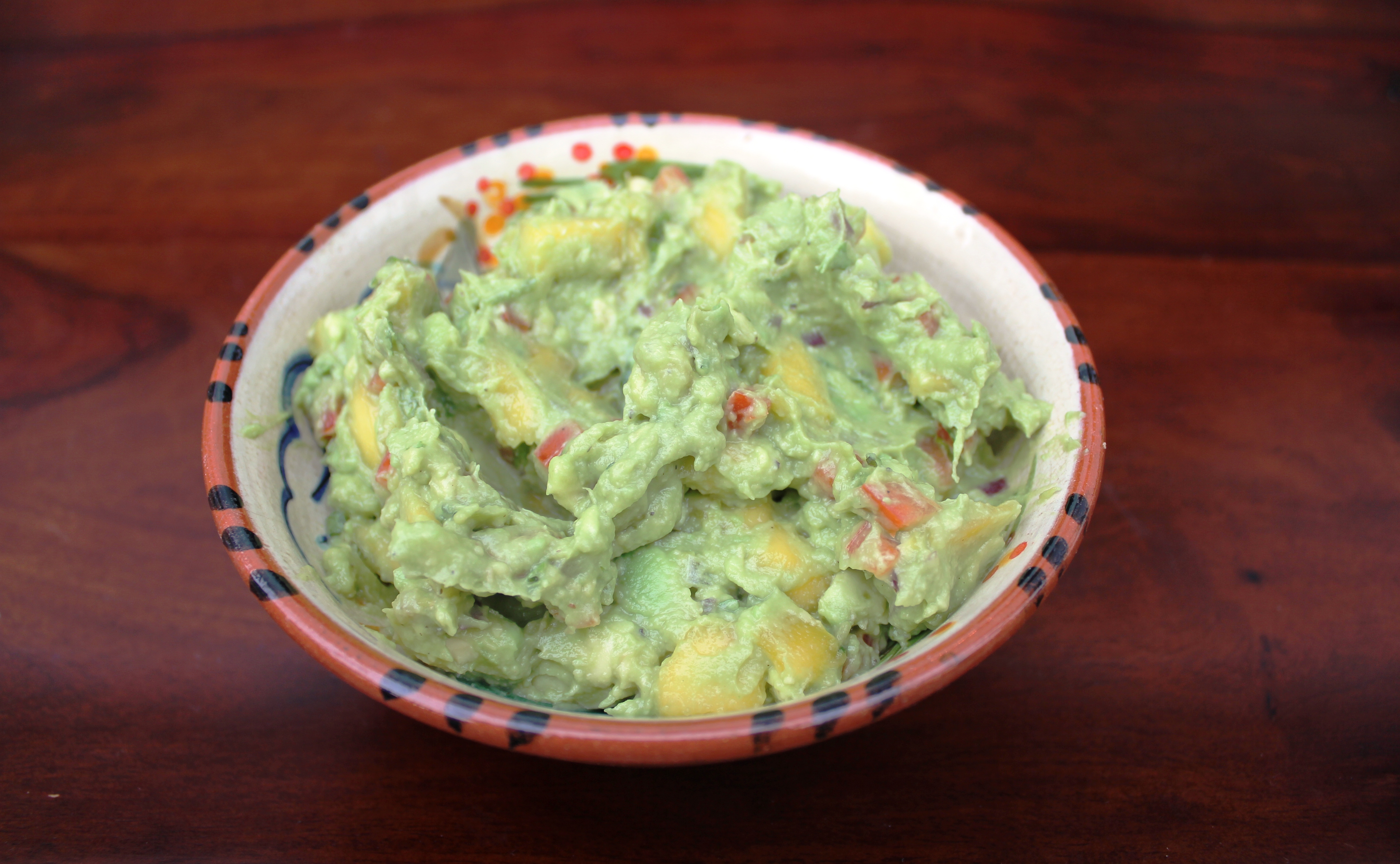 The Sandwich King is the only cooking show we have been watching these days.  Actually, it is one of few guaranteed times all week that my husband and I kick back to enjoy a show.  Modern Family is another of those moments.
Each week there is at least one thing we want to make.  This week it was the chunky mango guacamole.  Rockamole as my son likes to call it.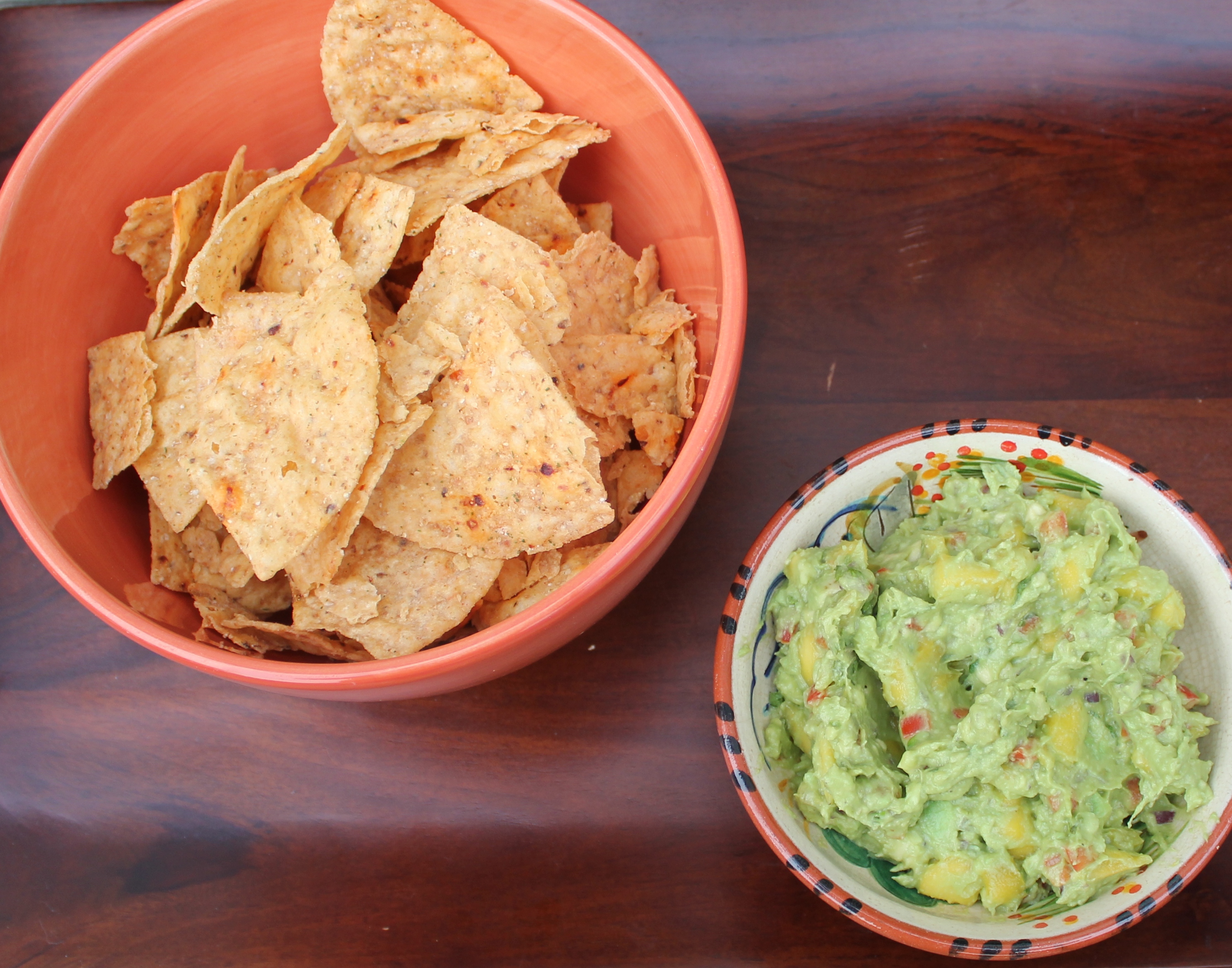 Creamy deliciousness.  The a hint of sweet from the mango is awesome with the salt of the tortilla chips. Give it a try.