The Super Bowl is coming and I am very excited.  I have no idea who is even in the Super Bowl this year but any party that centers around good eats is my type of day.  Not just any good eats, but football good eats like these…
beer cheese dip
buffalo wing dip
guacamole
spicy goat cheese dip
buffalo cauliflower dip
Need a meal for a crowd…
white lightning chili
pork carnitas
turkey white bean chili
Asian pulled pork
Or this new one…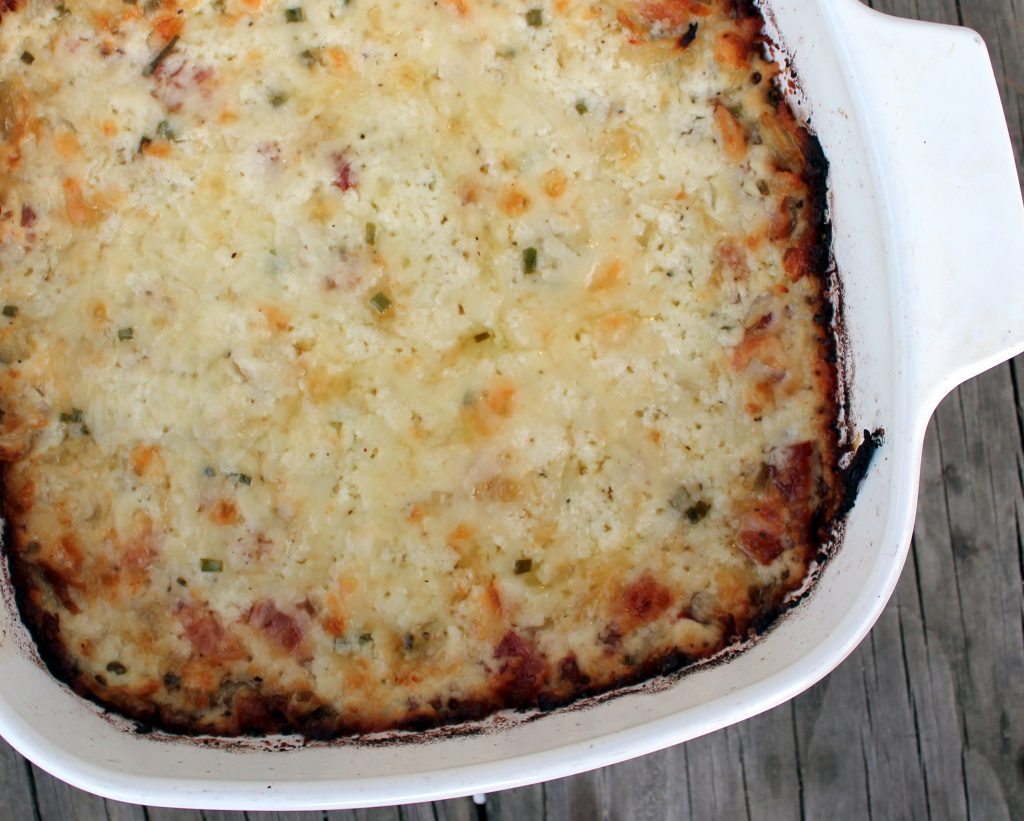 The edges might look burnt, but don't be fooled those are the best bits of the dip.  It is like the bottom of the fondue pot, oh how I love the crust at the bottom of the fondue pot!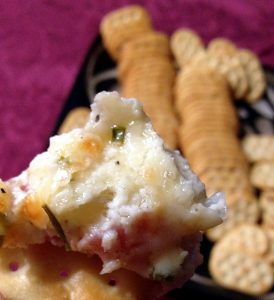 Caramelized Onion and Cheese Dip
Author:
Prep time:
Cook time:
Total time:
Ingredients
1 T. butter
1 large onion, chopped
4 ounces Gruyère or Swiss cheese, shredded
2 T. chopped fresh chives
1/3 cup mayonnaise
1/3 cup Greek yogurt
4 slices bacon, cooked and crumbled
salt & pepper to taste
Instructions
Preheat oven to 425°.
Melt butter in a skillet. Add onion to pan and cook over medium-high heat.
Stirring often. Reduce heat to low and cook onions until golden, about 15 minutes.
In a bowl, combine 3 oz. cheese and remaining ingredients in a bowl and stir to combine. Stir in onions and top with remaining cheese.
Grease a small casserole dish, and bake in oven for about 25 minutes.
Now, who can tell me why Gruyère cheese is so flippin' expensive!?!