It's been a busy month, Saturday was the first time in over a week my husband and I got to sit down for dinner together at home.  Grilling was on the agenda.
While the main course was grilling we enjoyed some guacamole on the front porch.  Grilled guacamole.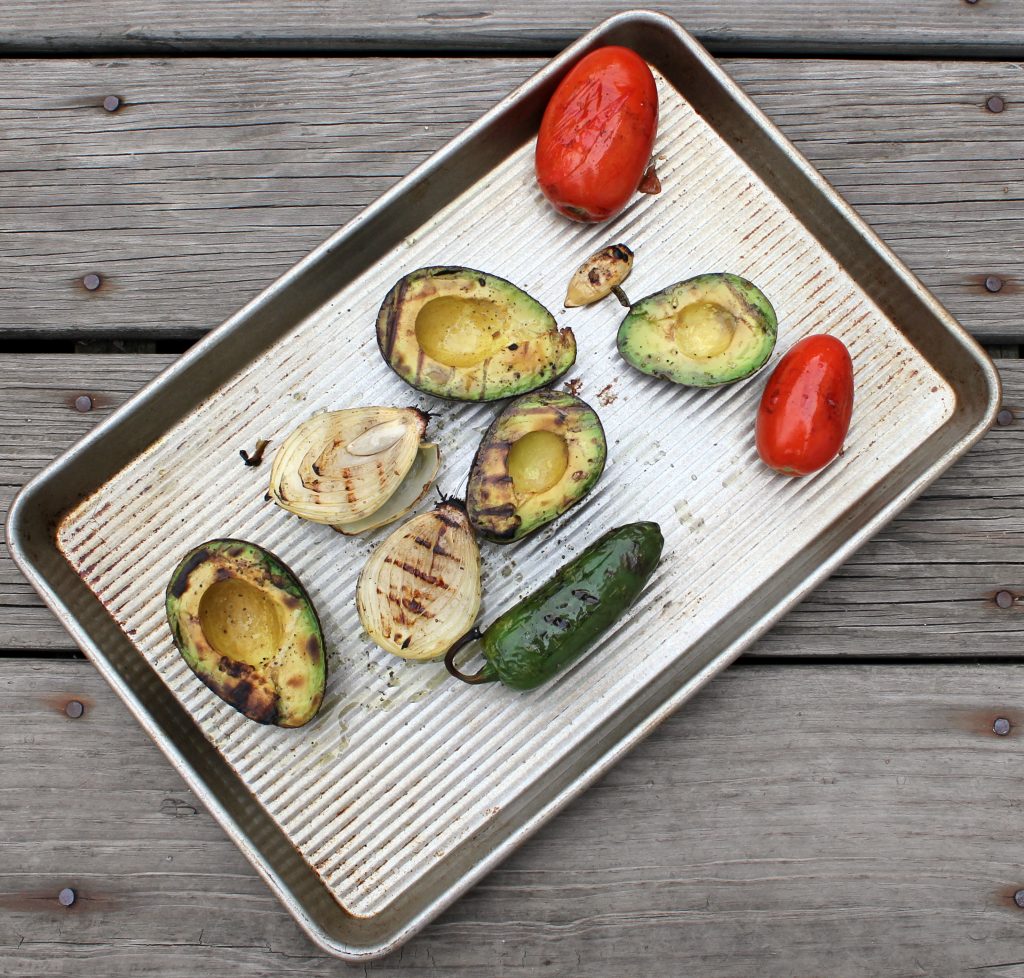 Smokey and spicy.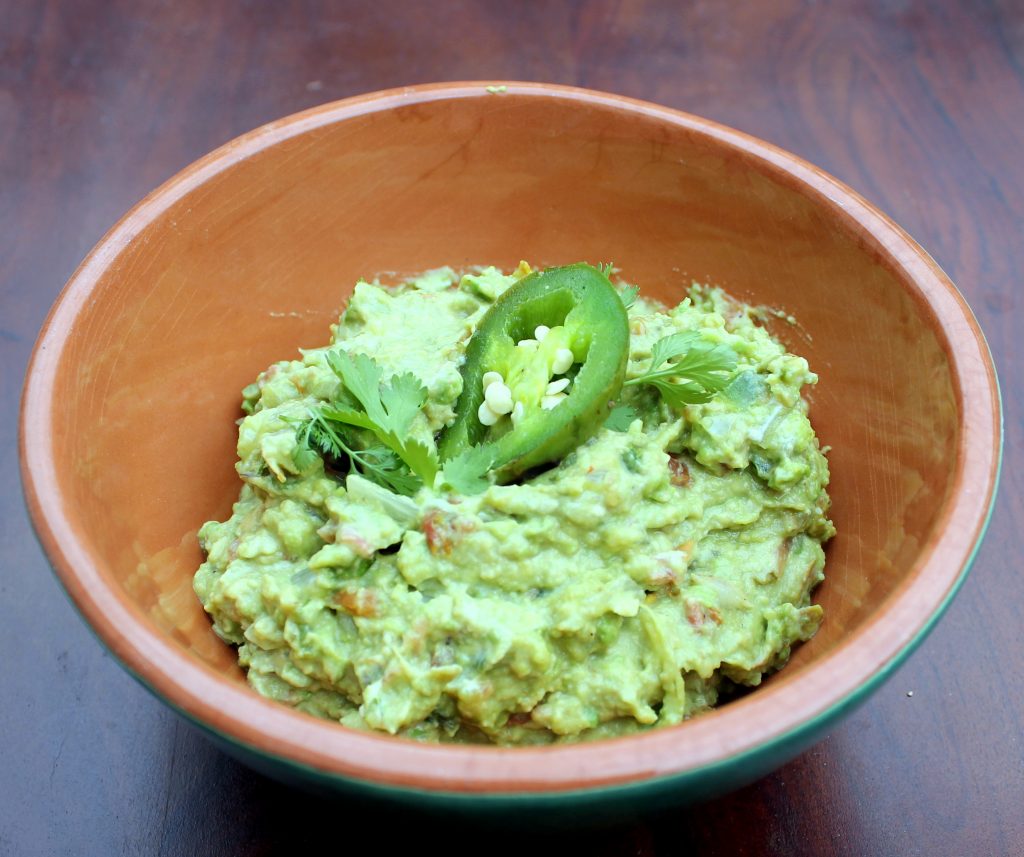 Spicy is good, more for us since the kids won't eat it.  Fresh lime juice helped cut through some of the heat.   The texture and color are bit different from traditional guac, but it is equally delicious.
Ingredients
2 small avocados, split seed removed
1 plum tomato
1 small white onion, split [only used 1/2]
1 jalapeno [use to taste, I only used 1/3]
1 clove garlic
olive oil
salt and pepper
2 T. sour cream
1 lime, juiced
Instructions
Drizzle vegetables with olive oil and season with salt and pepper.
Grill all ingredients for about 8 minutes.
Chop and mash them all together with sour cream in large bowl.
Add lime juice and salt and pepper to taste.
Great food, great company, great weekend.