Strawberries + Basil = Summer
Easy + No Bake (almost) = Vacation
Summer vacation in a pie crust…
I love cooking, so I have no problem cooking on vacation.  It gives me time to try new things and not be rushed.  But sometime simple wins.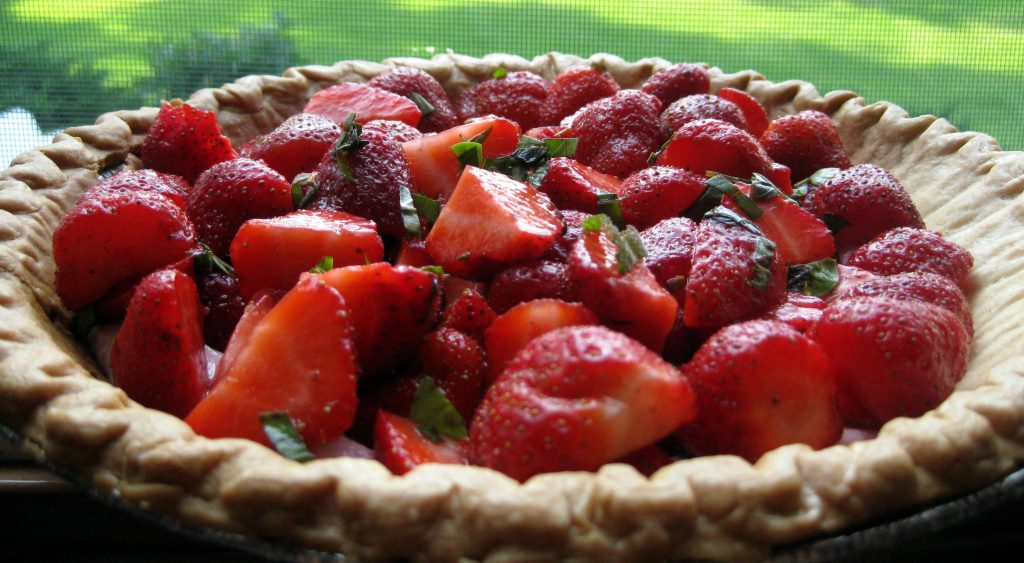 There is no time like summer for simple, easy, no bake (almost), and flavorful!
Ingredients
1 pie crust
8 oz. pkg. cream cheese (reduced fat), softened
1/2 cup powdered sugar
1 tsp. vanilla extract
4 oz. container whipped topping
1 lb. fresh strawberries, sliced
1/3 cup basil leaves, sliced in thin strips
Instructions
Bake pie crust
Beat the cream cheese until smooth. Add the powdered sugar and vanilla; blend well. Add whipped topping to the cream cheese mixture and blend until smooth.
Spread cream cheese mixture into cooled pie crust.
Toss strawberries and basil, spread on top of cream cheese.
Chill and serve.
Vacation makes everything taste better.