I took a long weekend for Mother's Day and headed to Montauk to visit my son.  After a long travel day I arrived to just in time to enjoy happy hour on a beautiful day with an equally beautiful view.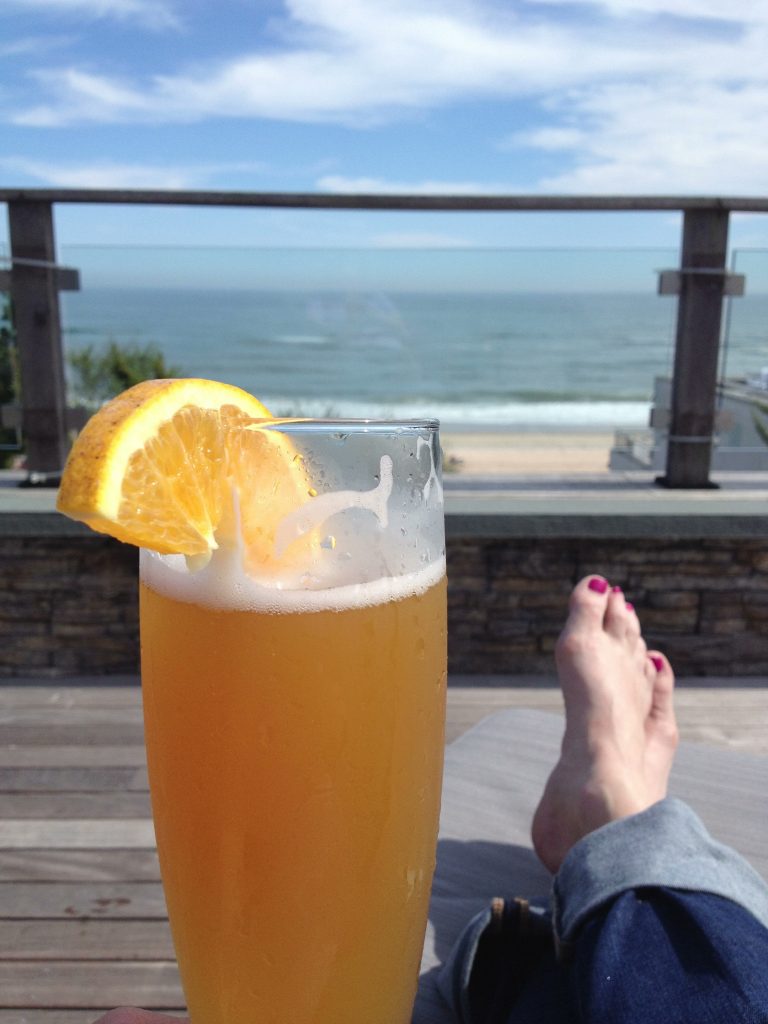 A fabulous start to a fabulous weekend where I was so well taken care of. I checked into my ocean view room and was greeted with a fruit and chocolate basket, with a nice note about my son written by his boss. My room not only had a great view, but a nice covered deck.  So even in the rain I could sit out an enjoy the view and scent of the ocean.
We started our evening with a walk into town, we took the beach route. It was a few miles but who cares how far it is when you are on the beach.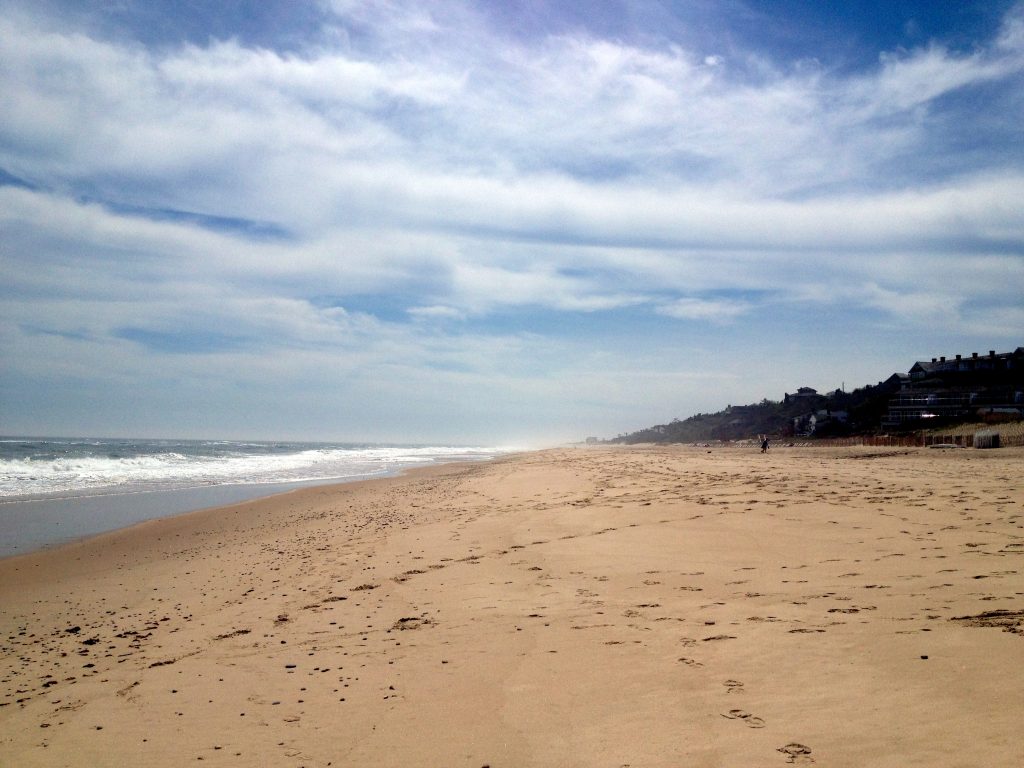 A fun evening out that ended at Liar's Saloon.  More like a house party where I was the den mother, but an extremely fun time.  When you are visiting a new city, the best way to get to know it is to trust the locals and skip the tourist spots. Proof positive was our dinner at The Hideaway, this place is literally hidden away in the marina. This time of year the lot in front is filled with large boats that block you from even seeing the building. Seems pretty shabby at first glance, but don't let the appearance fool you. With the windows open to the water I imagine this place is even better in the summer months. The food is fresh from scratch Mexican with some BBQ items mixed in.  The owners are friendly and their love of the place comes through in the food.  The brisket tacos are simple and delicious, seriously the best brisket I have ever had!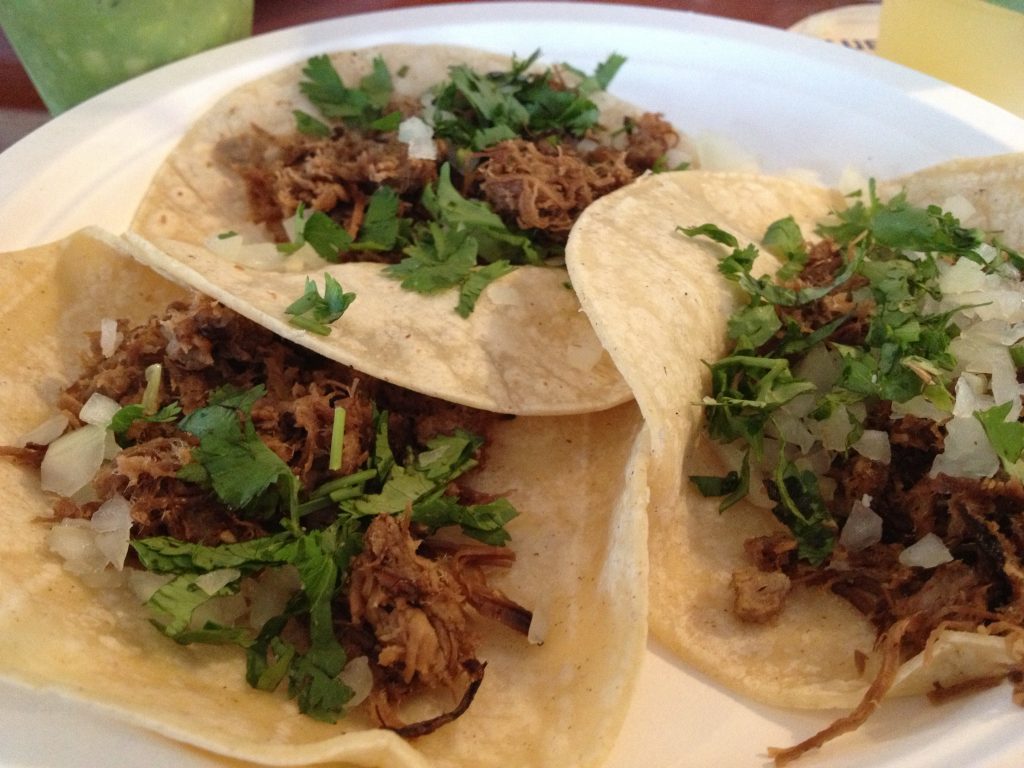 The chips are fresh made and so light and crispy, great with the creamy guacamole and salsa. The shrimp burrito was awesome, super fresh and light (as much as a burrito can be anyway)! The margaritas are made to order and shaken to chill, no sour mix in sight. Bonus they had my long sought after Watermelon Wheat beer, a special request on my behalf, I was well taken care of over the weekend.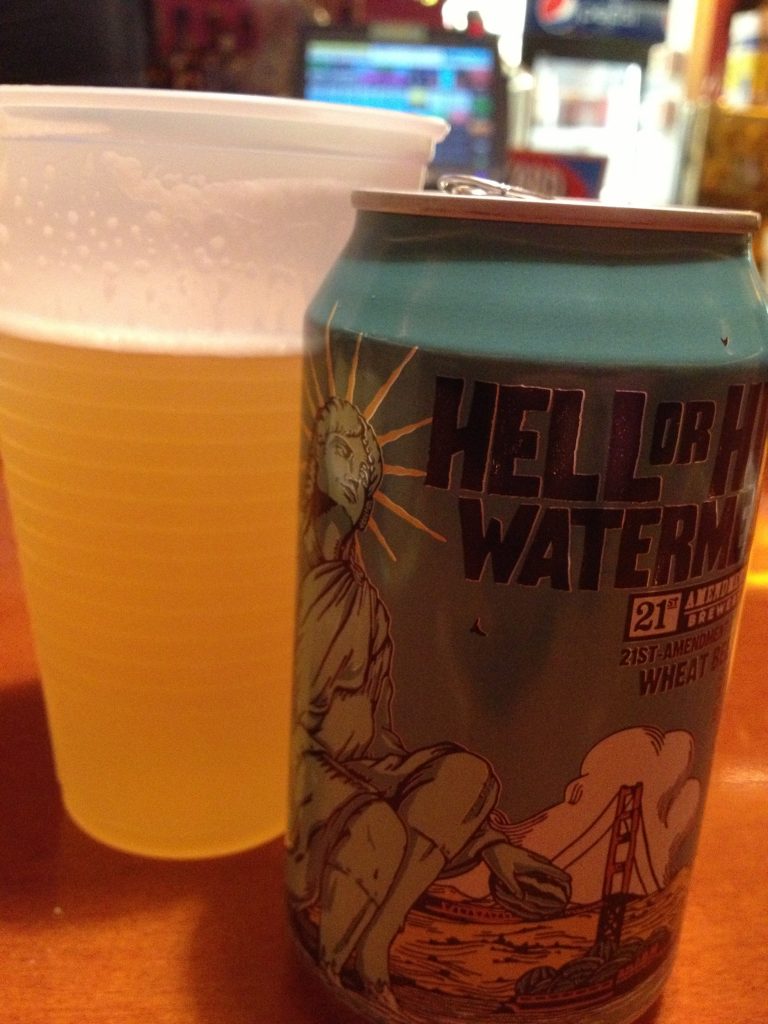 On our way to The Hideaway we stopped off at The Montauket to check out the sunset. They were not serving food yet for the season, but it is a great place for a drink on the water, especially at sunset.  There is plenty of seating outside and even on a crummy day the view from the bar is pretty spectacular, all you see is water as if you were on a boat.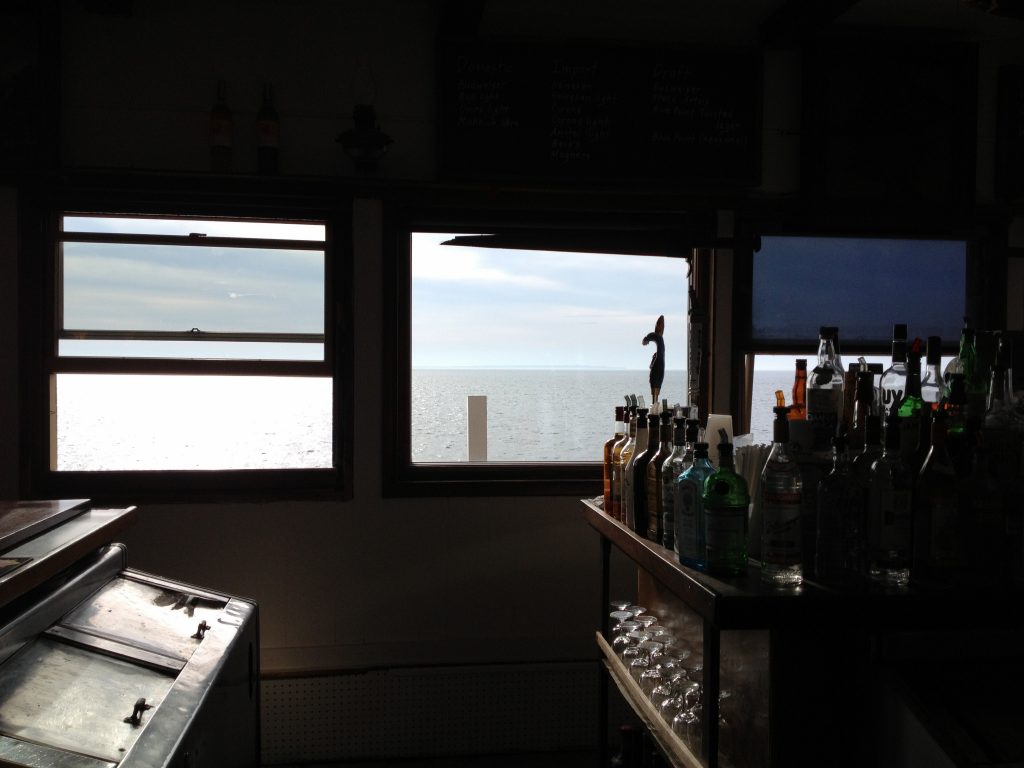 After a late night, it felt great to sleep in on Saturday morning.  Waking to the sounds of the ocean is best case in my world.  I took a nice long walk on the beach, grabbed some lunch, and then was off to enjoy my early Mother's Day gift, an hour-long Swedish massage.  See, I could not have been taken better care of. Such a treat and boy have I wanted a massage lately. I headed back onto the beach to walk into town.  The weather wasn't ideal, actually I could only see about 40 yards in front of me on the beach, a bit eery. On the plus side, I had the beach to myself. The beach gods took care of me too, collecting beach glass is an obsession of mine, though I rarely find any on the ocean beaches.  Not only did I find glass on my walk but I found blue beach glass, a rare find, and lots of it. Best souvenirs ever!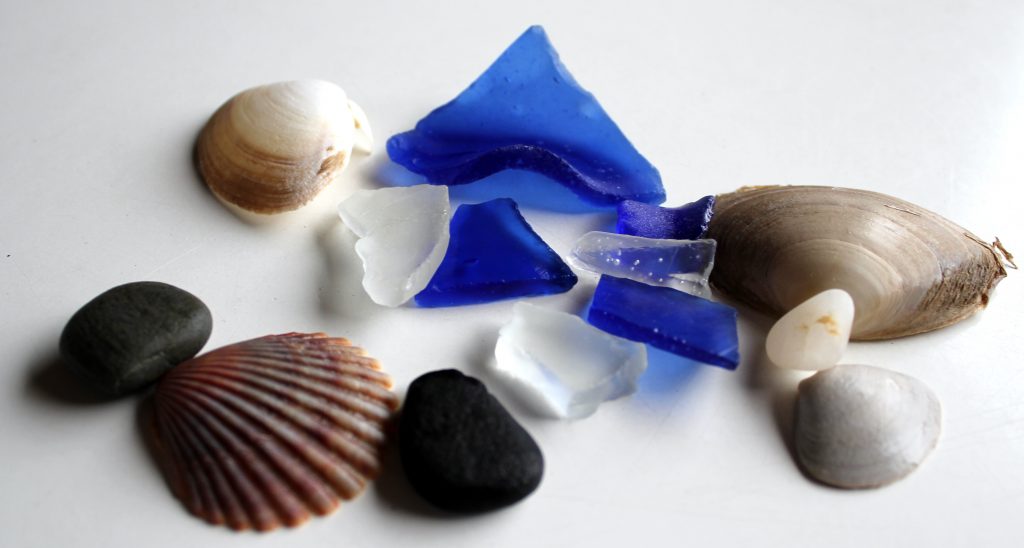 Once in town I stopped in a few stores and stopped in for a small bit to eat at South Edison.
South Edison was a great find.  They had a list of craft cocktails, including a design your own pickle martini where you can select from a variety of pickled items and have it mixed with your choice of gin or vodka. I wasn't in the mood for a cocktail so stuck to my watermelon wheat beer.  Seriously, how is this beer from Minnesota and not available in Illinois? The food menu, not surprisingly, had a lot of seafood options. I only wish I had been more hungry so I could have tasted a few other options. I went with a red snapper crudo with pickled watermelon, ginger and kaffir lime.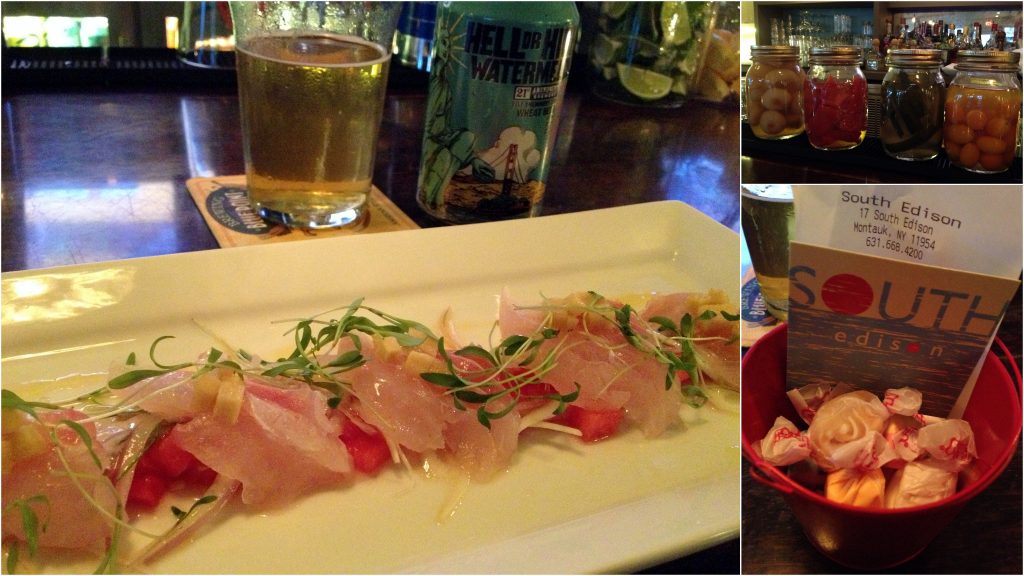 Delicious! pickled watermelon has been added to my to-do list. I loved the check delivered in a little pale with salt water taffy too.
With Sunday's early morning race looming, Saturday was a low-key evening.  More tasty food from The Hideaway and bed before midnight. I crashed hard, a late night and lots of walking made for a tiring and fulfilling day!
I was well cared for all weekend, it was s such a nice treat! Though I majorly failed on the picture front, ZERO pictures of me with my son. #FAIL! Mother's Day weekend wrapped up airport style, worth every minute of it…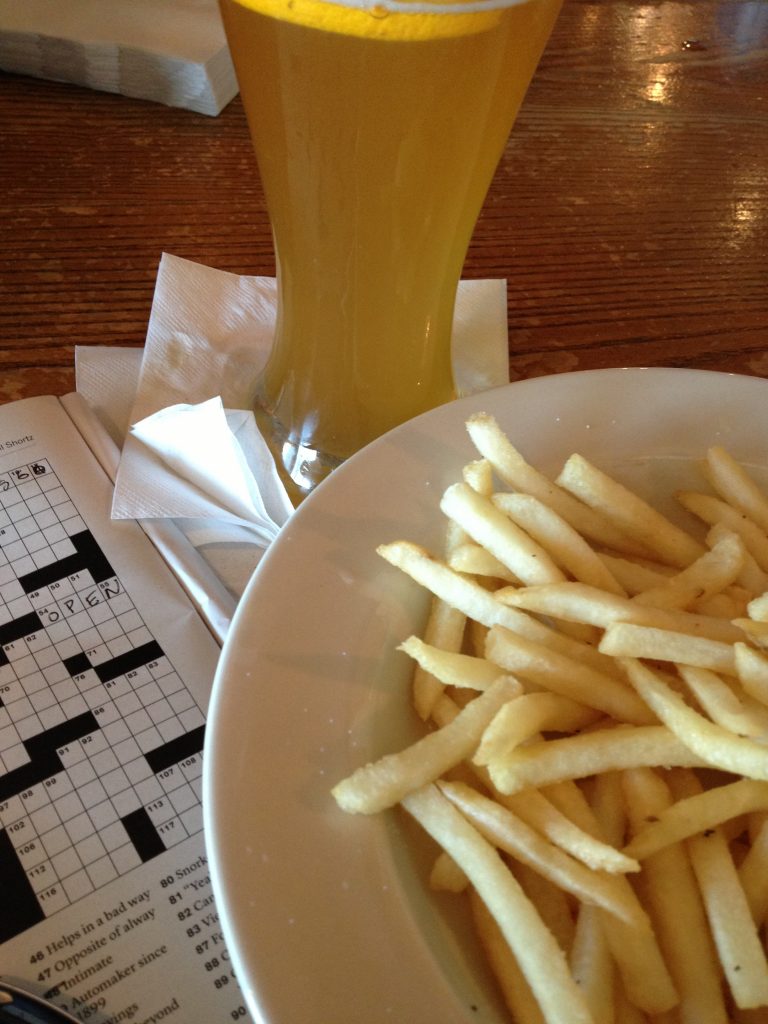 Back to reality!