I spent Mother's Day weekend visiting my son in Long Island.  The end of the island, and the easternmost point in New York state.  Not one travel hiccup, which is amazing consider it involved four planes, two cabs, one train, a bus, and a few car rides. Not the easiest place to get to from Chicago but it was certainly worth the effort.
My flight home wasn't until early evening on Sunday, so I was excited to see there was a Mother's Day race planned for the Sunday morning.  After a long hiatus from 5Ks, I ran a second one in as many weeks.  The distance is not my favorite since it often takes me about that distance to start feeling good.  My last 5K I rode my bike the few miles to warm my legs up, this time I didn't have that option.  The weather wasn't too great, drizzling and foggy, it was cool but bit humid.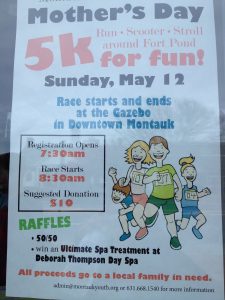 The race was a good old-fashioned home-grown race.  No online sign up, no swag, no shirts, no chips, no time clocks.  I was handed an index card with my number when I crossed the finish, they manually tallied results.  A nice table of cold water and juicy orange slices at the finish line, love orange slices after a race.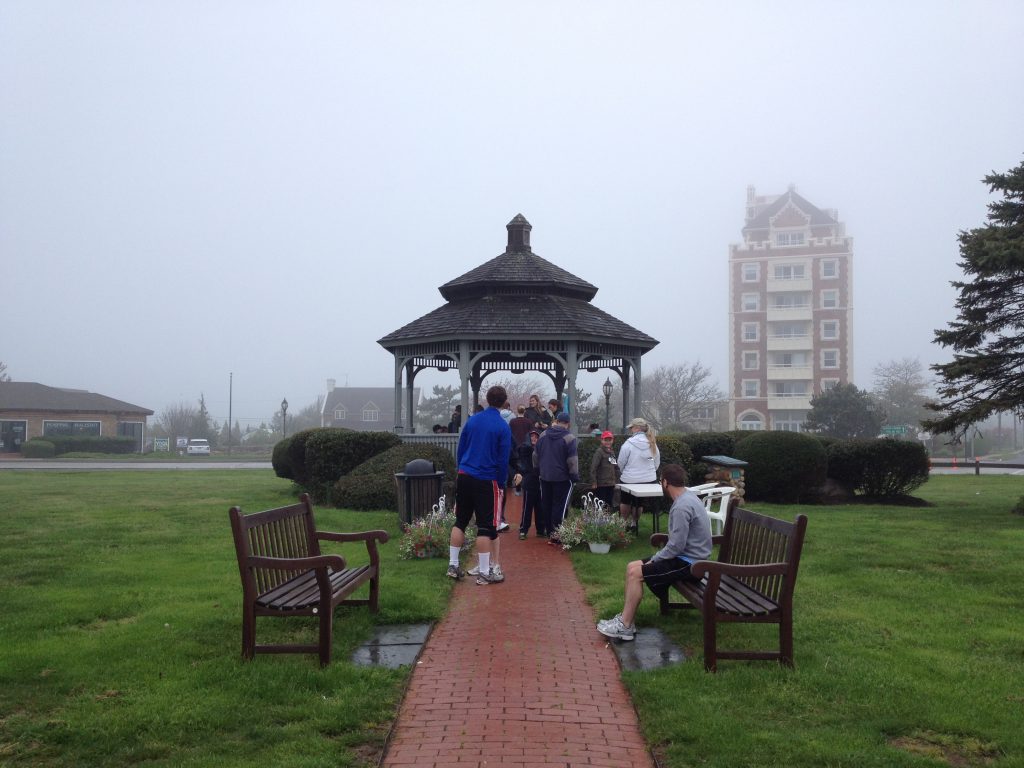 Not a huge turnout, though I have no clue how it compared to earlier years.  If I had to guess, I would say maybe 60 people, it was definitely the smallest race I have ever run. The route was loop around Fort Pond. Being unfamiliar with the area I had to be sure to keep the runners in front of me in view so I'd know where the next turn was, pretty bare bones course marking as would be expected for such a small race. A nice scenic quiet, slightly hilly course, it actually reminded me a lot of my last marathon experience.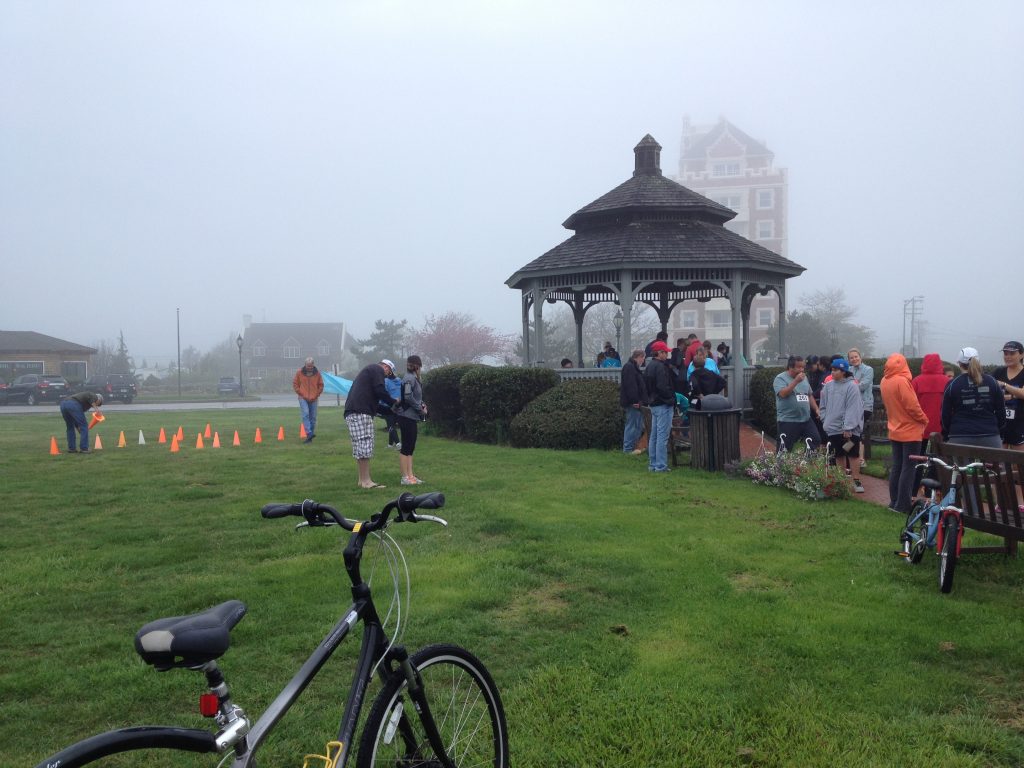 On the last curve headed into the finish I spotted my son and girlfriend at the finish line to cheer me on.  Up early on a day off, that's love. We headed out for breakfast and a hike in Shadmoor State Park. The trails are on bluffs with great ocean views and a WWII Bunker to explore.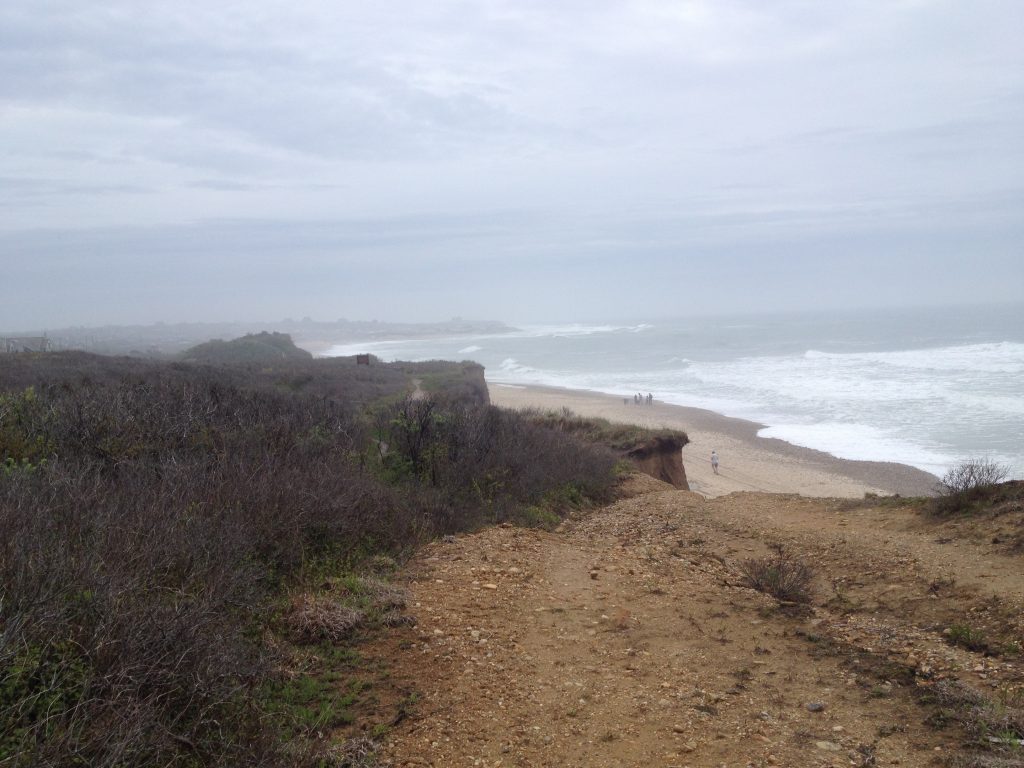 Overall a great day and a fun race, bonus I improved my time from a few weeks ago.