Got my race on today in the Race That's Good For Life 5K.  It has actually been a couple of years since I have done a 5K, but since my race calendar has been so light lately I did not want to pass this one up since it takes place in my town. I haven't been getting a lot of runs into my schedule and my last run was an epic fail, I was a bit nervous how this was going to turn out.  In the end, not too bad, mot my best time but certainly not my worst.  My favorite part of this race is that they run two separate 5Ks, one for the women and one for the men. We finished up the race and cheered the men on.  I need to get my act together for the Soldier Field 10 Miler in May.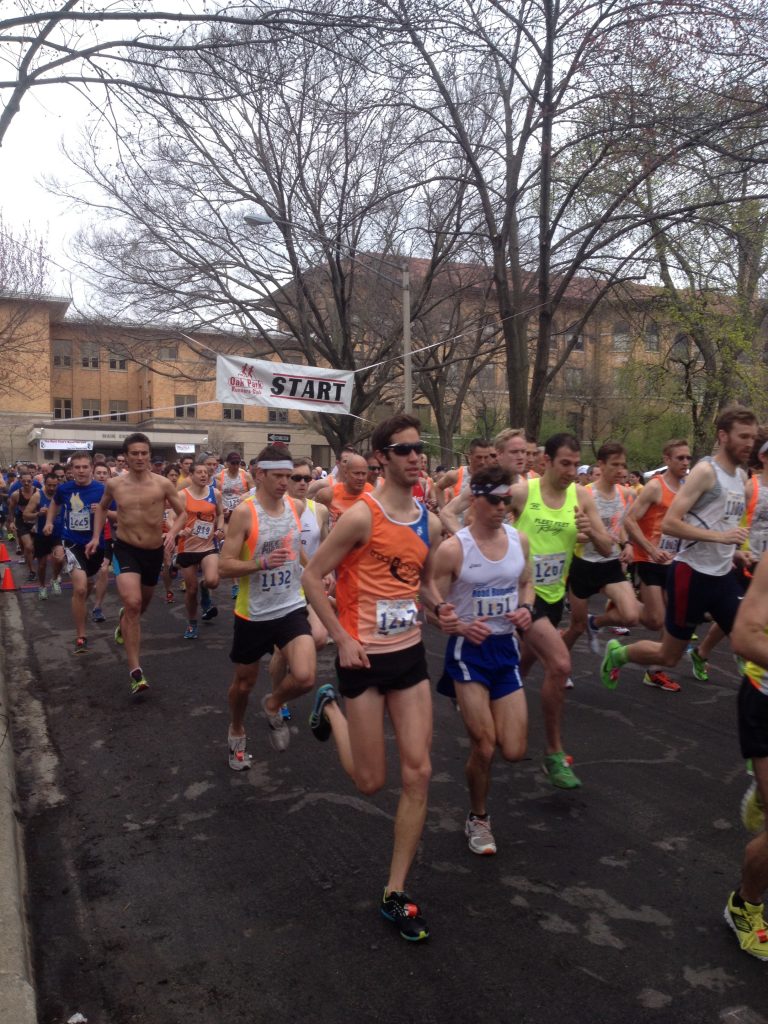 The weather in Chicago is finally cooperating so we fired up the grill for burgers, brat burgers. We used to go to this local restaurant and they had brat burgers on the menu, but they were always out of them when we try to order them.  Guessing they never did have them or even make them. They are closed now so we'll never know.
I took a package of bratwurst, removed the casing and put them in a bowl. Before seasoning the meat I checked the label to see what kind of seasoning was already added in. Much to my surprise corn syrup was the second ingredient.  WTF, why? Gross.
Next time, and there will definitely be a next time, I plan to grind the meat myself and season it with the bratwurst seasoning I have from Penzey's. If you don't have this seasoning, just season with onion powder, garlic salt, salt, and pepper. I also added some chopped fresh garlic.
I need to make the patties thinner and larger on the next go-round, or maybe just use slider buns. The burger to bun ratio was a bit off.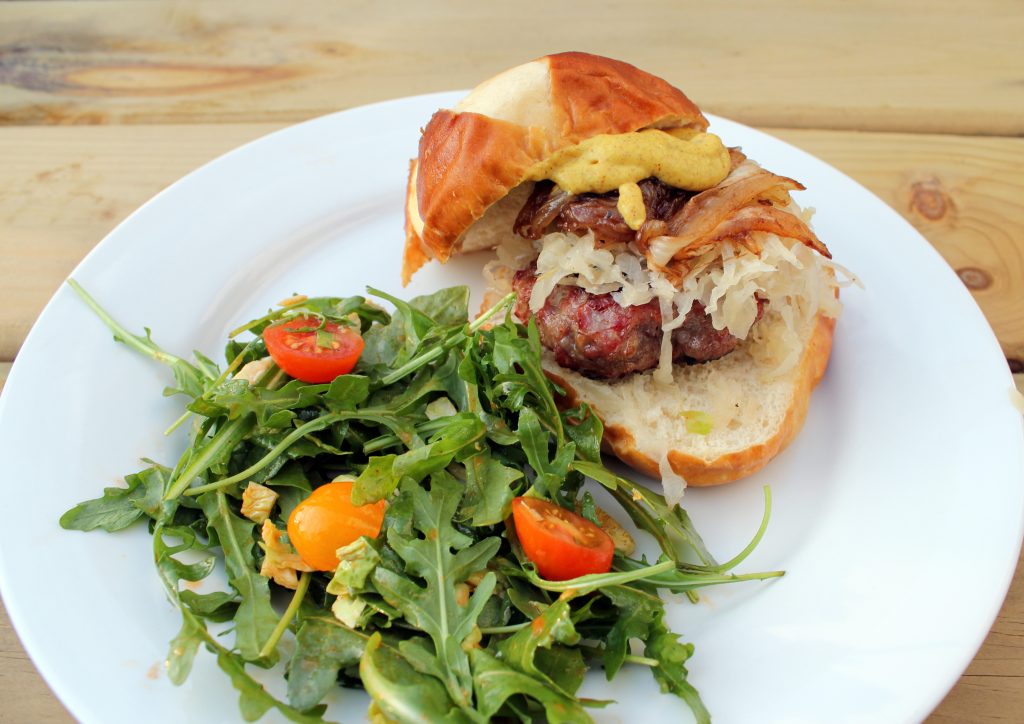 Topped these bad boys with warmed sauerkraut, grilled onions, and spicy mustard — the pretzel bun is a must. These were delicious and will be making a lot of appearances on our grill this summer!