The radishes were another gorgeous item we saw at the farmers market this past weekend. When we walked past this bunch on the table the 8 year-old said "I want some of those".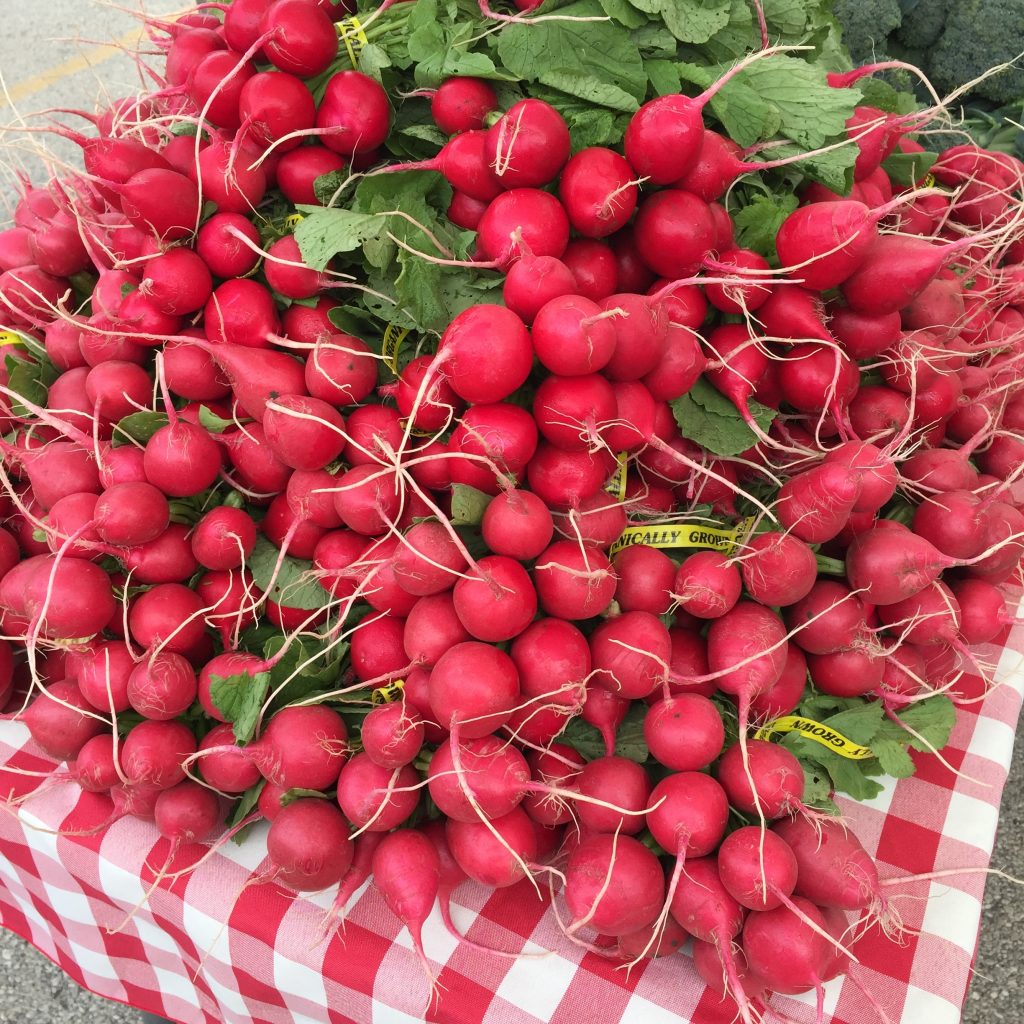 Of course, I had to grab a bunch to take home. Such beauties.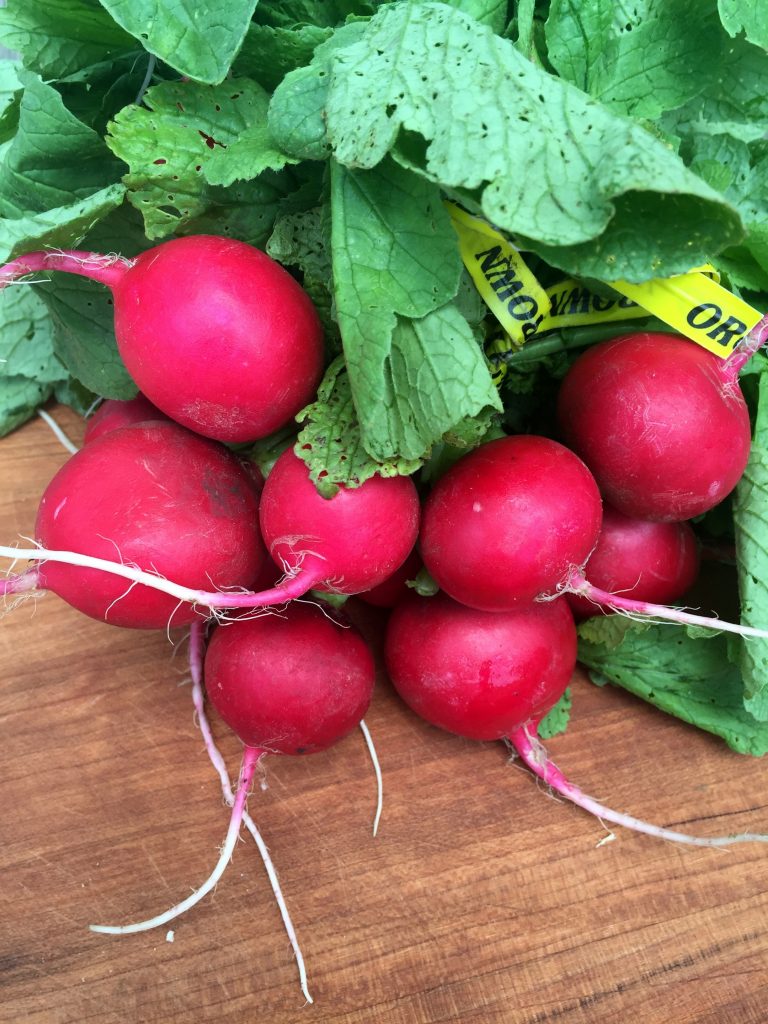 Knowing radishes have a bite, I didn't want that to be my son's first taste of a radish. I figured I'd sweetened to deal with some butter.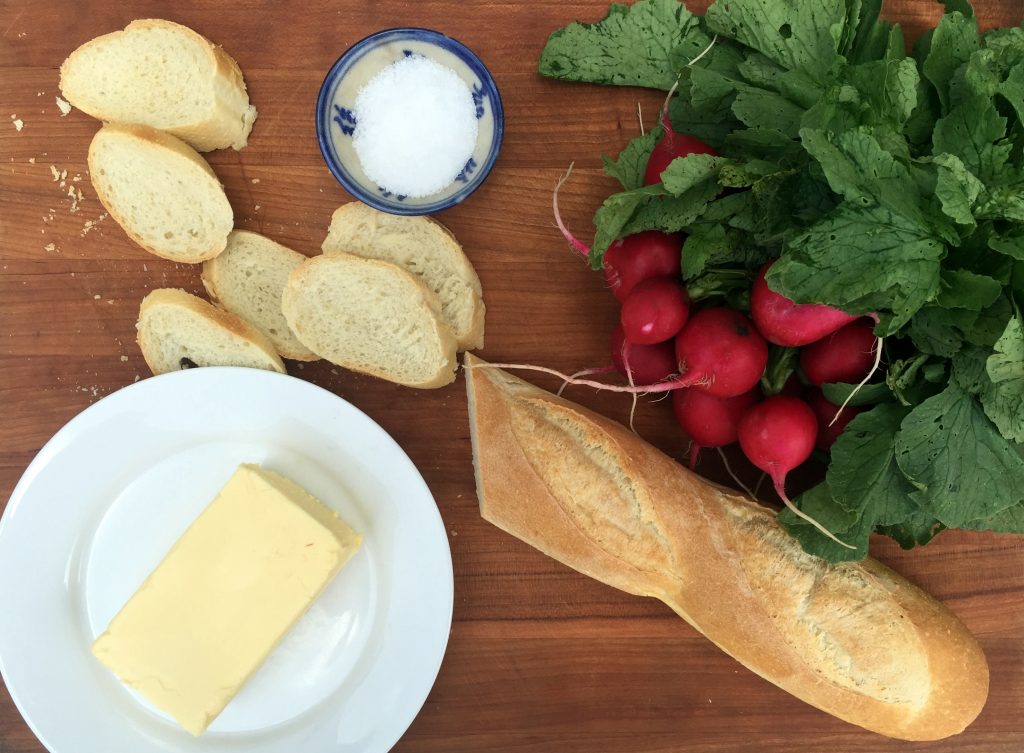 This is my absolute favorite way to eat radishes. I especially love this combo on a steamy summer day. The cool crisp radish with the sweet butter. The touch of salt is the pièce de résistance!
He loved it! Phew.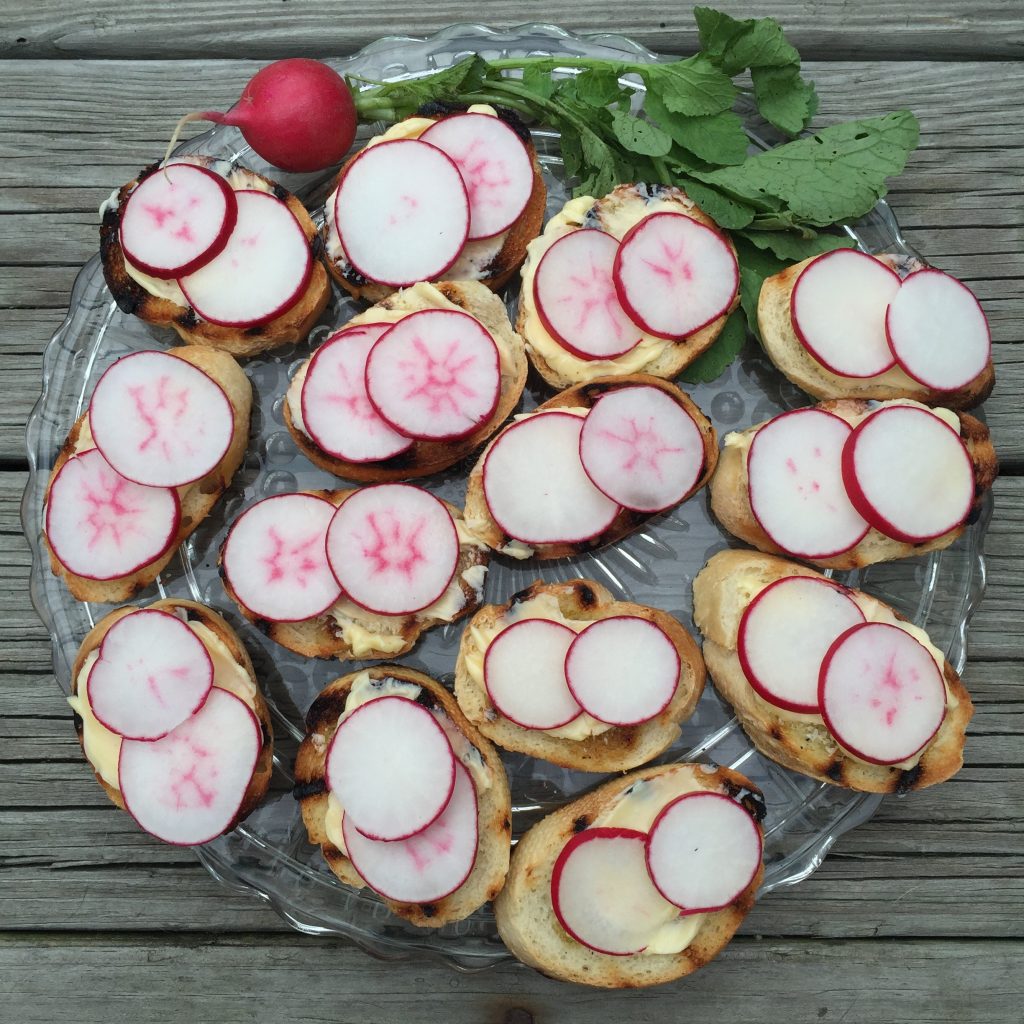 We were having a going away party for our friends so I made up a batch to serve. Spread some butter on grilled bread, top with sliced radish and top with a pinch of salt. These went fast!