Winter continues, temps in Chicago are below zero and windchills are even lower. At least they were when I wrote this post. We still have a few chilly evenings left until spring. Comfort food to the rescue.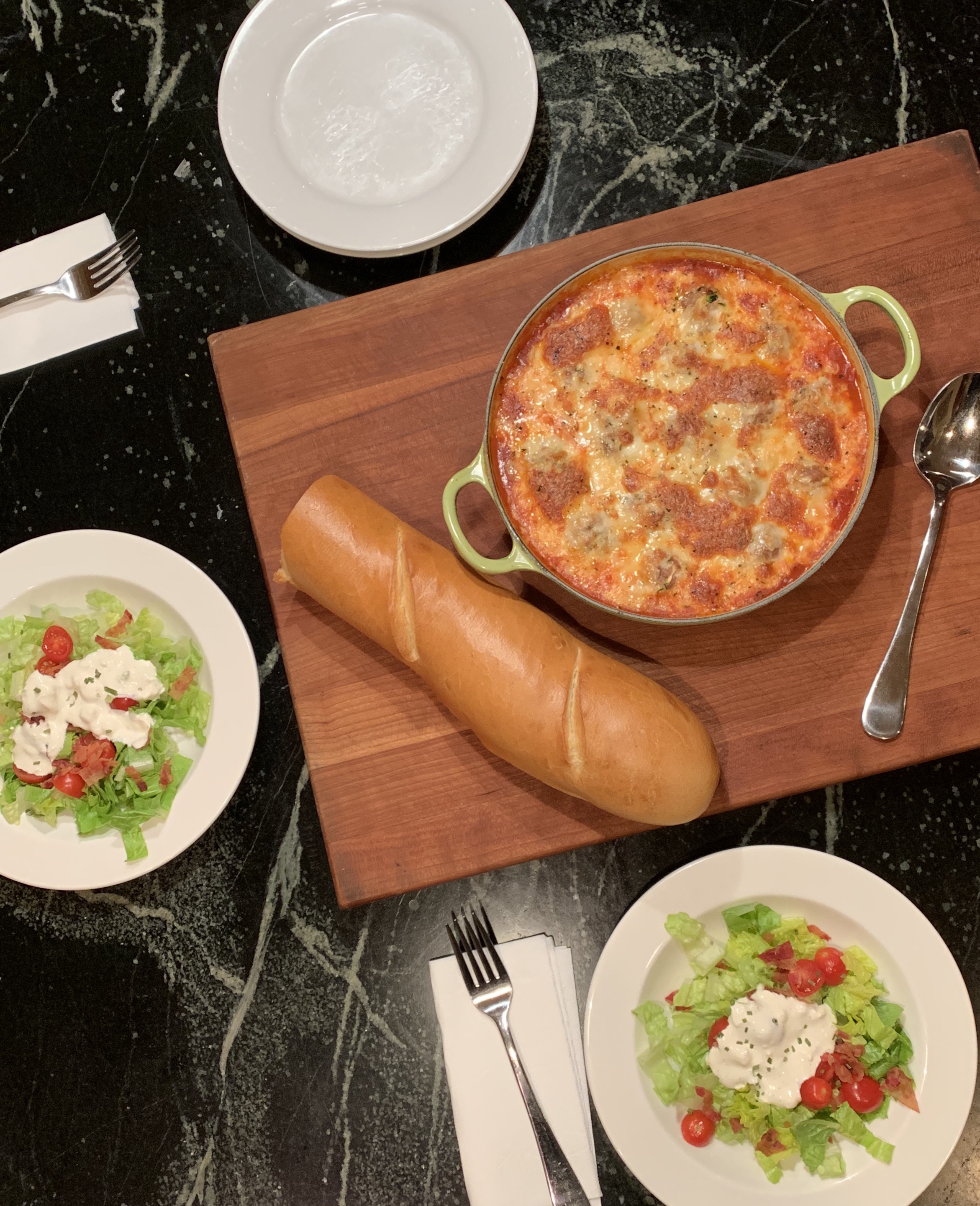 This recipe is inspired by the meatball fondue recipe from Cooking Light. I'm so sad the print version of Cooking Light is no more. I've always enjoyed their recipes and have so many back issues and cookbooks in my recipe collection. I've probably made hundreds of their recipes. My all-time favorite Cooking Light recipe is this Guinness Corned Beef, I actually made about 20 pounds of it this St. Patrick's Day month.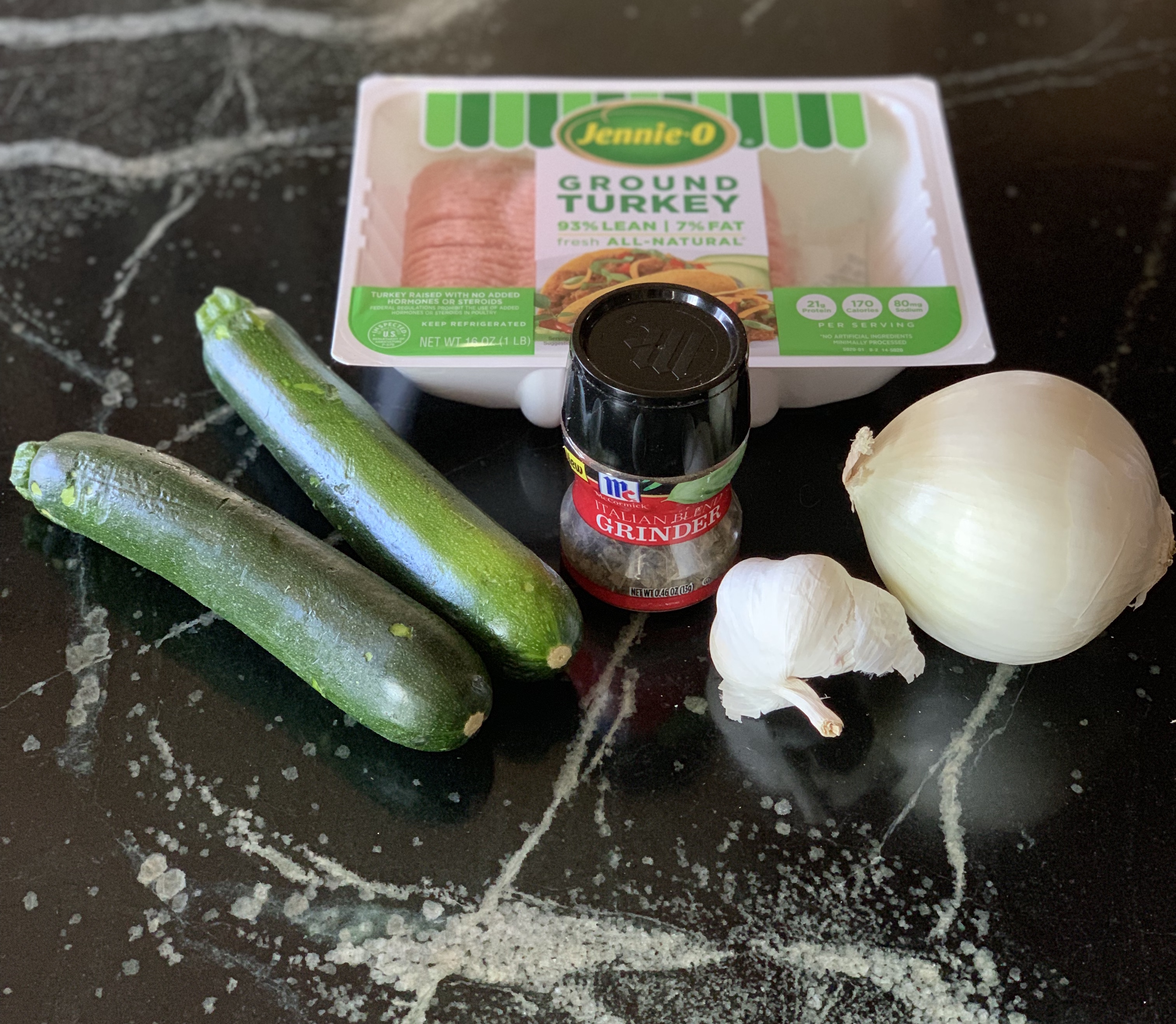 This meatball recipe is hearty and satisfying, but on the right side of healthy.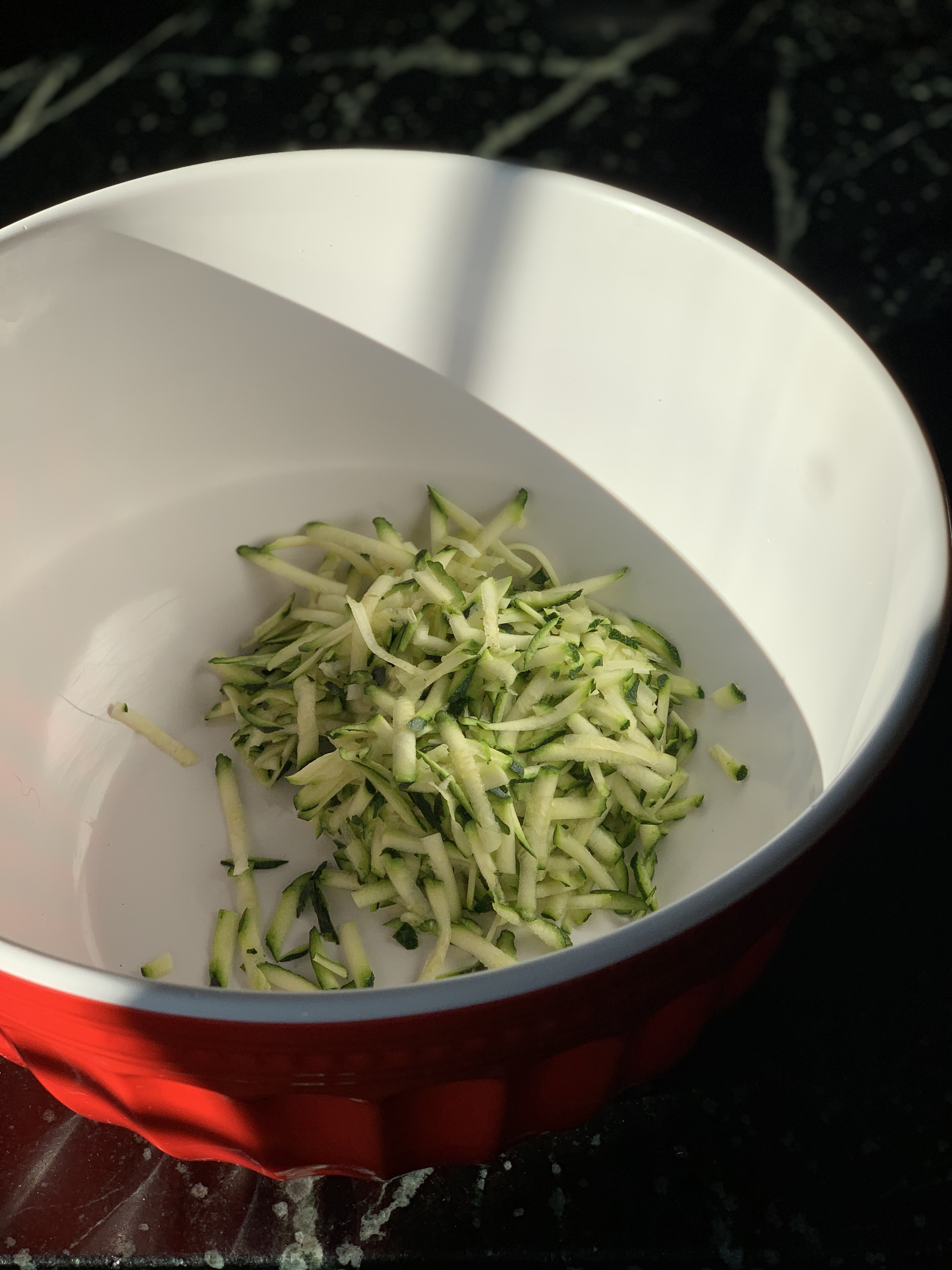 The meatballs are a great place to sneak in extra vegetables. I used my box greater to add in a small zucchini. Once cooked you'll hardly know it's in there.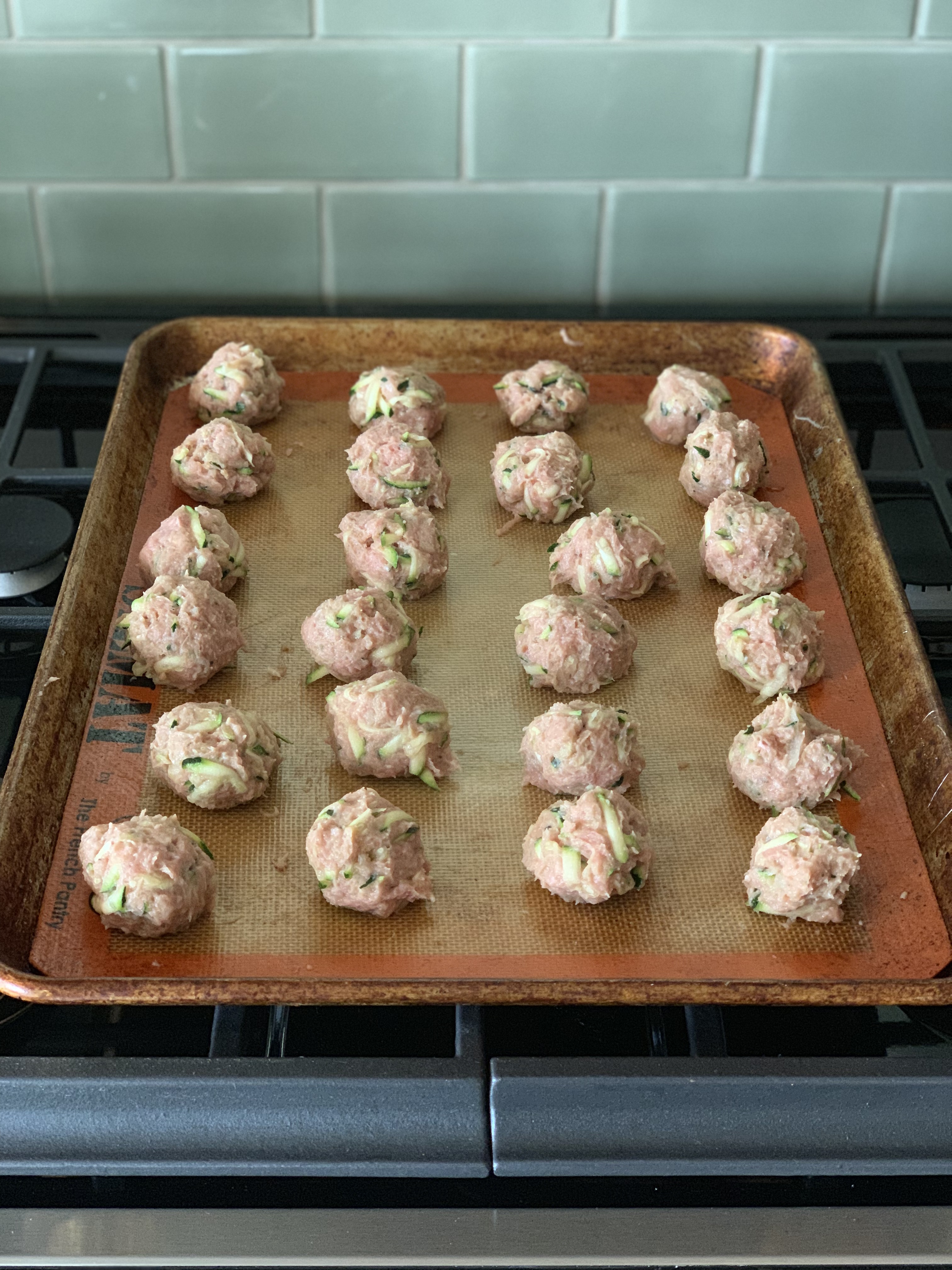 The recipe makes about 24 small meatballs. Baked in the oven they hold together nicely.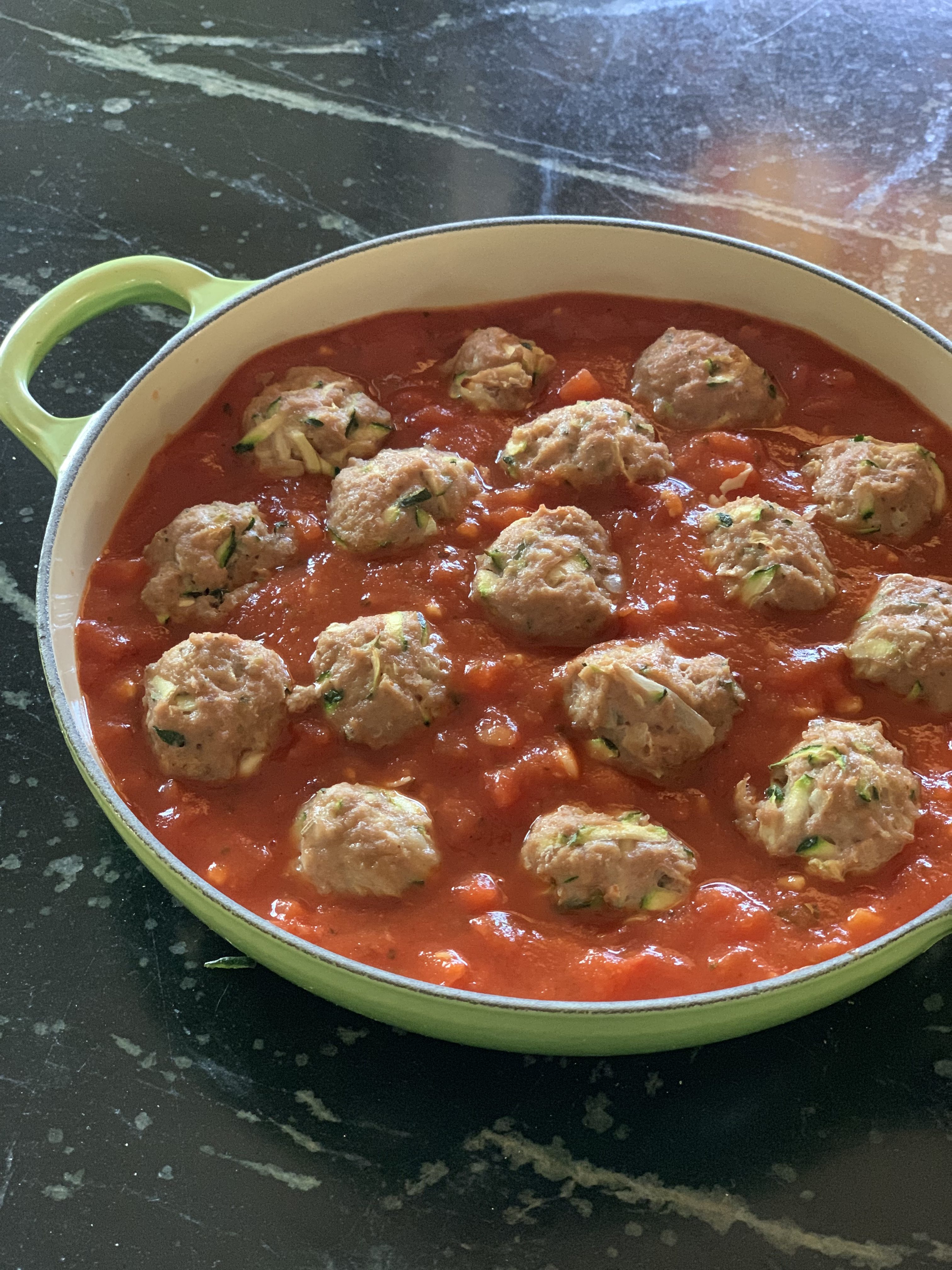 Meanwhile I made a simple tomato sauce. Poured it in an oven safe dish and added the meatballs.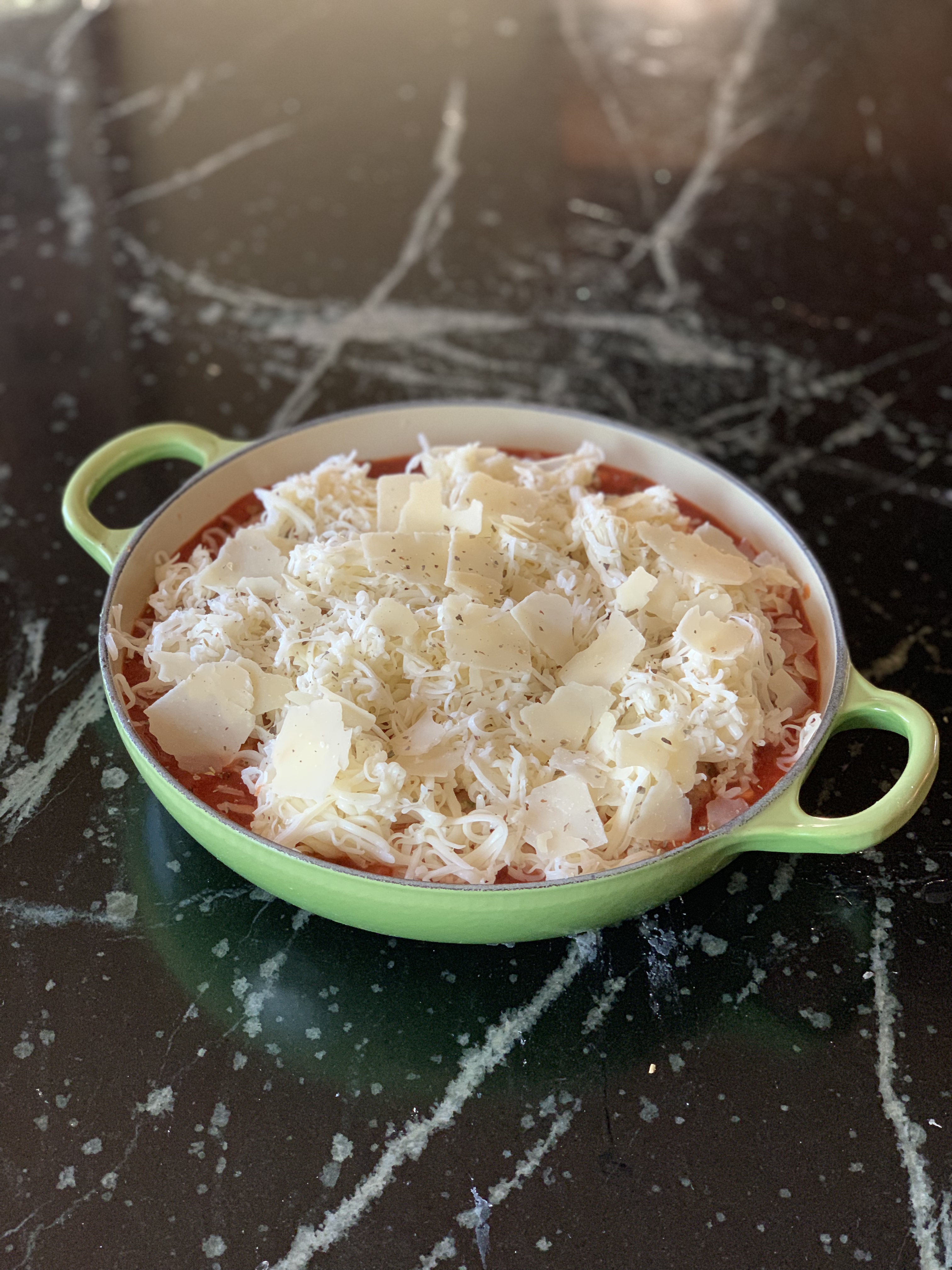 Topped it all with cheese, mozzarella and Parmesan, and a sprinkle of Italian seasoning.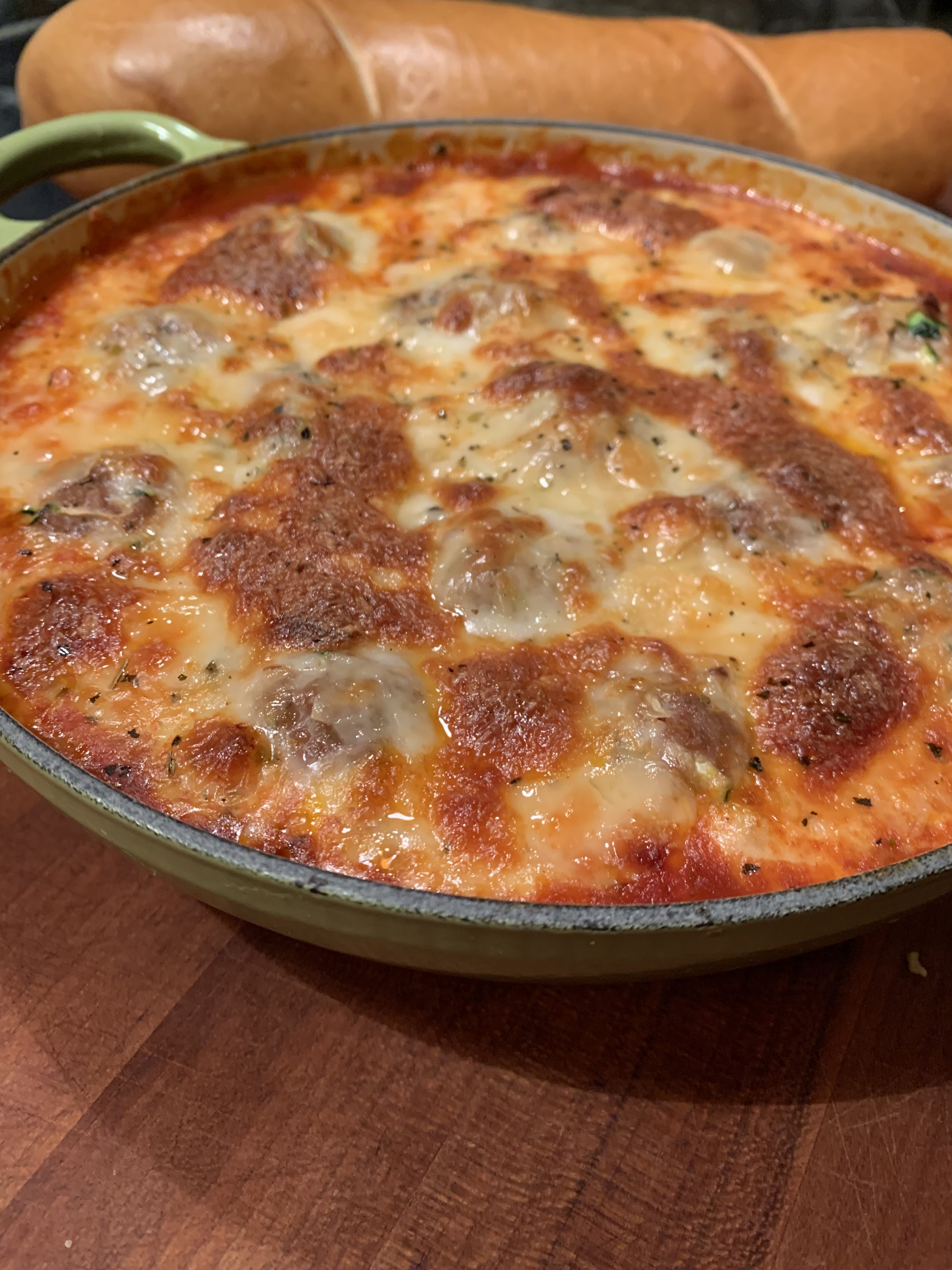 Baked until heated thru (I made and assembled in advance) and then left it under the broiler for a few minutes to brown the cheese up nicely. All ready to serve with crusty bread, hunker down and enjoy it family style.
Ingredients
16 oz. ground turkey
1 small zucchini, grated
1/2 small onion, finely diced
2 garlic cloves, minced
1 teaspoon dried Italian seasoning
1/4 teaspoon kosher salt
1/4 teaspoon black pepper
1 large egg
Cooking spray or 1 tablespoon olive
2 cups Marinara Sauce
1 cup Mozzarella cheese, grated
1/4 cup Parmesan cheese, grated
Instructions
Heat over to 400 degrees F.
Combine ingredients turkey thru egg. Combine thoroughly.
Form turkey mixture into small meatballs, about 24.
Place on baking sheet, sprayed with cooking spray on greased with oil.
Bake meatballs for 14 minutes, until cooked through.
Meanwhile, heat marinara sauce in a oven proof pan.
Add cooked meatballs to pan, top with cheeses.
Preheat broiler.
Broil until cheese is melted the desired amount.
Serve in pan with crusty bread on side.
http://www.jaxhouse.com/2019/03/03/comfort-food-meatball-fondue/