My weekday breakfast routine is in a rut, Greek yogurt, granola, and fresh fruit.  This needs to change, especially with the weather turning to the cooler temps of fall.  The morning rush doesn't allow much time to mix it up so on Sundays I like to invest some time to have a nice slow breakfast.  As much as I love pancakes or fresh toast, I much prefer a savory breakfast.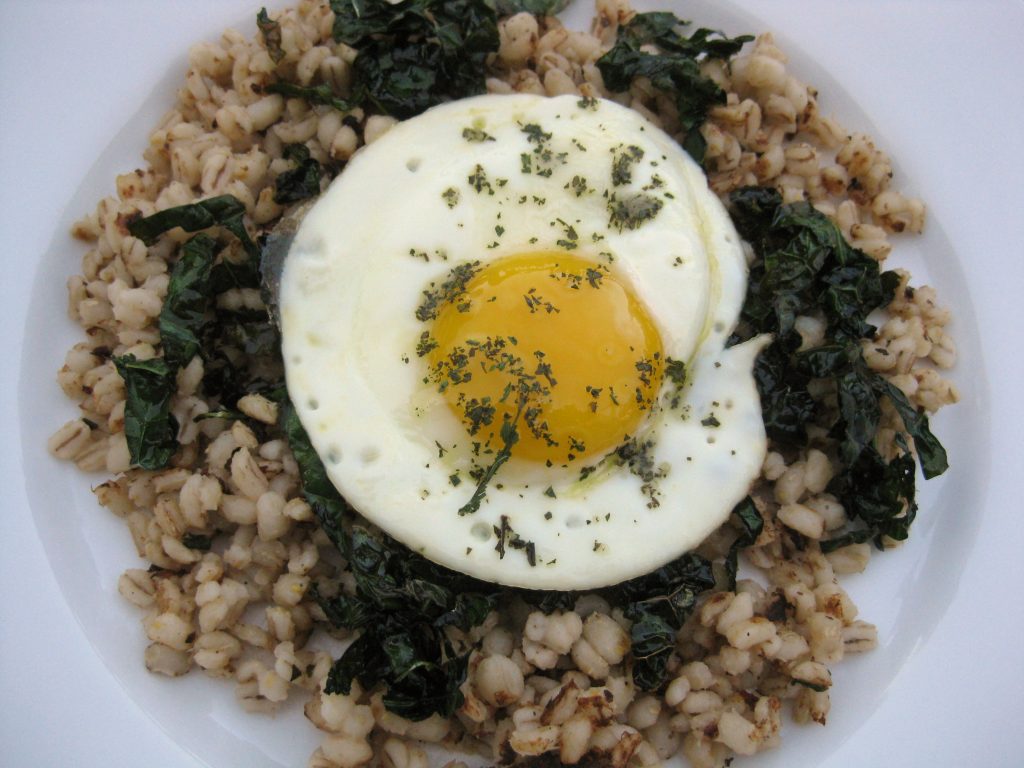 | | | |
| --- | --- | --- |
| Fried Egg over Crispy Kale and Crunchy Barley | | |
Ingredients
1/2 C. Kale, cut in thin strips
1 C. pearled barley, cooked
1 egg
1 t. – 2t. oil
salt and pepper
Instructions
Heat oil in a pan and cook the kale strips until crisp. A cask iron skillet works best.
Remove from pan and set aside.
Using the the same pan as the kale, add additional oil if needed, cook until browned and crunchy.
Meanwhile in another pan fry an egg to desired "doneness".
Place barley on a plate, top with kale, and egg.
Season to taste.
I love the kale cooked this way, they end up with the crunch of kale chips but are so much easier to make.  Cook the barley until it gets browned crunchy, just like hash brown potatoes.  I prefer my fried eggs to have a bit of runny yolk and I topped it with my homemade celery salt.  Skipped the pepper altogether, though a bit of hot sauce would be a good addition for sure.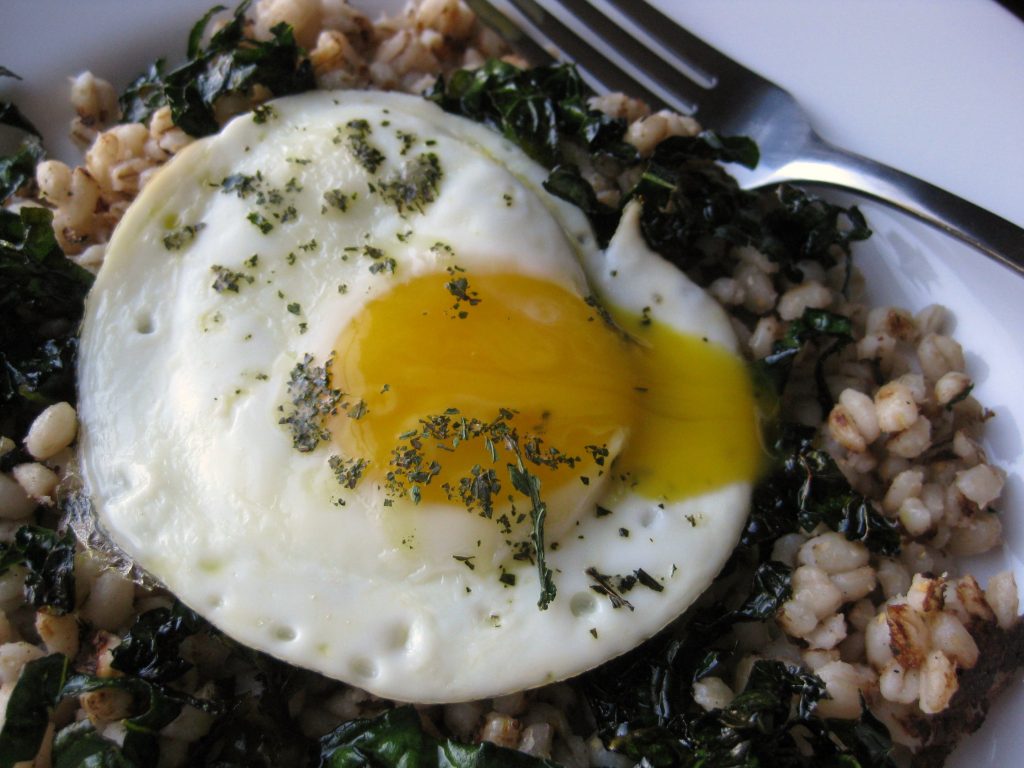 It takes a little extra work and dirties two pans but it is worth it.  The protein in this meal comes in handy on a morning when I have a long run planned (funny how short my 6 miles felt after last Sunday).  The fiber helps keep you full long into the day too.  Though I wouldn't limit this to breakfast, it would make a hearty dinner too.