It has been awhile since my last road race, finally I have one to report after taking July and August off.  This past Sunday I ran the Chicago Half Marathon.  I was not as well prepared as I would have liked, and with no races in July or August I did not keep my weekly mileage very consistent.  Not to mention vacation, summer, fun, life in general.  You name it.  My take on signing up for a half marathon that takes place at the end of summer is just poor planning.  At least we had a ton of fun surrounding the event.  I suppose that was part of the problem, but I have not intention in skipping the fun!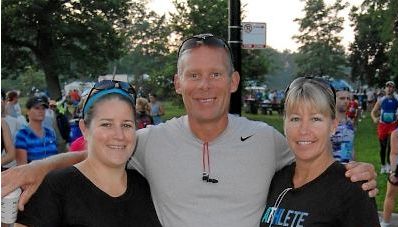 I mean come on don't be silly this was worth the slower time.  Life is too short to give this up!
All that being said, it was not that bad.  Well except for the last mile.  THAT was bad.  I swear it was like 3 miles.  They had quarter mile markers for the last mile and I swear they were miles apart.  It really took every once of energy to get across that finish line.  It did'nt  help that my Walkman died right at mile eight.  I love the hands free aspect of this MP3 player, but I hate that there is no battery level indicator.  I had a feeling it was not fully juiced so I wasn't too shocked.  After a moment of panic I got over it, and it actually was not half  bad without the music.  My Nike+ Sportband totally failed me too.   That thing has been pissing me off for awhile, I really should have just returned it before it was too late.  I think there was to much interference with the other GPS devices.  I mean I was slow but it had my pace at 83 minutes per mile and clocked the distance at about 1.6 miles.  Eh, I guess it works for my day to day running and is way cheaper then the other products on the market, so I will stick with it for now since I already have it.
My finish time ended up being the exact average of my previous two half marathons.  It could have been worse, but really should have been better!  Regardless we were rewarded with a feast my husband prepared.  On the menu, grilled onion dip, grilled clams with chorizo, smoked brisket with homemade giardiniera, and jicama slaw.  I contributed homemade BBQ sauce.  Tasty and fun celebration that made the run all worthwhile!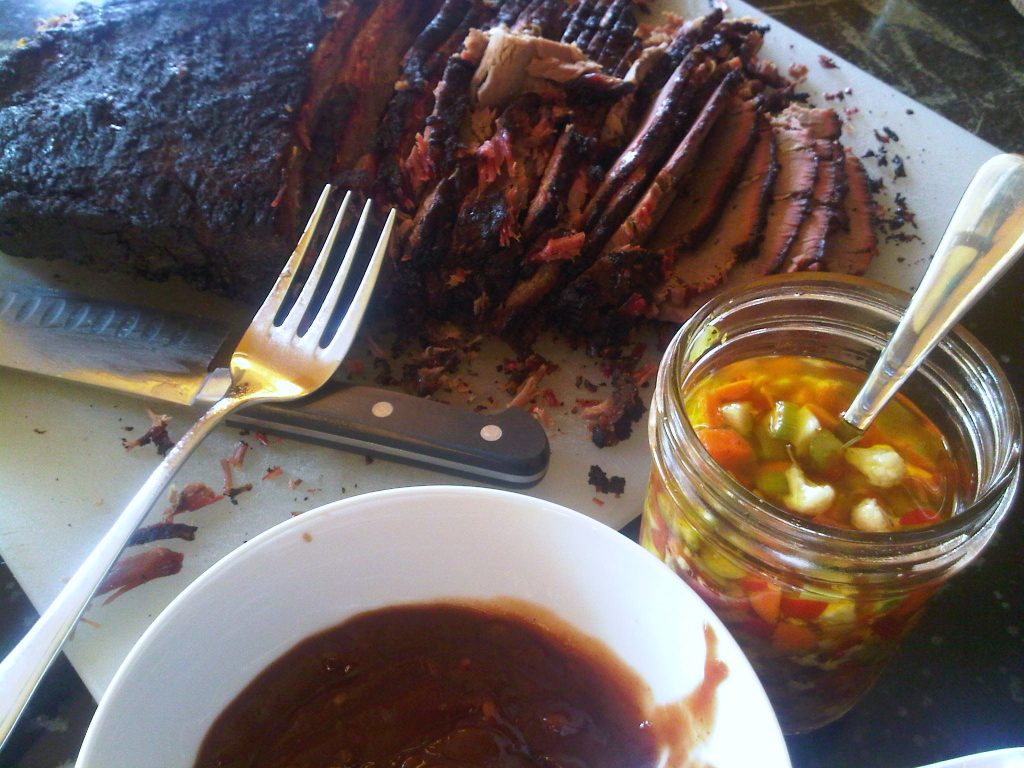 I am gonna take a break from the half distance for now, especially at the end of the summer, but I am looking forward to my next race the Frank Lloyd Wright 10K.  It is has been at least ten years since I have run this race and it is only two miles from my front door.  Actually it has been almost as many years since I have run this distance for a race so I am excited for the distance and the beautiful course through the Frank Lloyd Wright historic district.