Wow, this post is long overdue. Like a month overdue, is October seriously half way over?. Being a spectator at the Chicago Marathon this past weekend reminded me. Reminded me how I love races. I signed up for two winter half marathons today. I look forward to focusing in on a training plan, and getting back into a routine. My new work schedule as destroyed the routine I was in. The weather for the marathon was absolutely perfect! I went to watch my sister run, she did great. I was only able to catch her once on the course but it was fun being there anyway. I thought we had a great viewing vantage point here at mile 12, but she got past us. The street would go from near empty to being to crowded to see across.
I give credit to people wear a get-up and commit to it for the entire race, but I still think they are crazy…
Flashback to September, I ran the Chicago Half Marathon…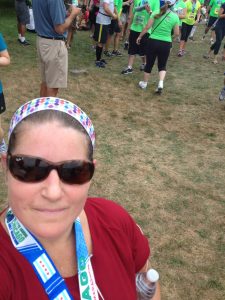 That "Healthie" is for you Biz! No matter how you slice it, a 4:03 am wake up time sucks! Especially when you are heading out alone. I actually meant to set it for 4:30, but lucky I screwed up as that would have been too late. I needed to catch a shuttle downtown by 5:30 am, made it just in time.  But anyway, early wake up. I was kind of dreading the parking, shuttle, wait at the start, shuttle back, drive home. Seemed like a ton of trouble to go to with an awful early start time. I was tempted to skip.
I have a love/hate with the Chicago Half Marathon. I LOVED the year I got to pick the opening song! I love the course, but I hate the location. I love the distance, but I hate that it is at the end of summer (and often too hot). In dawned on me during the run that what I really hate is how I never train enough for it, so I never do as well as I would like. Note to self, train next time. I actually had a great experience this year. The transportation worked out perfectly, the weather was great, my run was pretty decent given my training. I had hopes of a new PR, but in the end can't complain about my time, again given my training. I ran hard, and really had to push through the last mile or so (I had that same issue last time). I wasn't alone in the rough finish. A young women in front of me fell on the last turn before the finish line, I was so sad for her. She had was driven to the finish. Just feet from the finish, the guy in front of me had his legs lock up, he just stopped dead in his tracks. Ugh, awful. Well in the end I was only 5 minutes off my PR. Imagine what I can do once I re-commit to my training.
I missed my normal Chicago Half Marathon running buddies, but as usual celebrated after the race, a Bears tailgate on the neighbor's front lawn.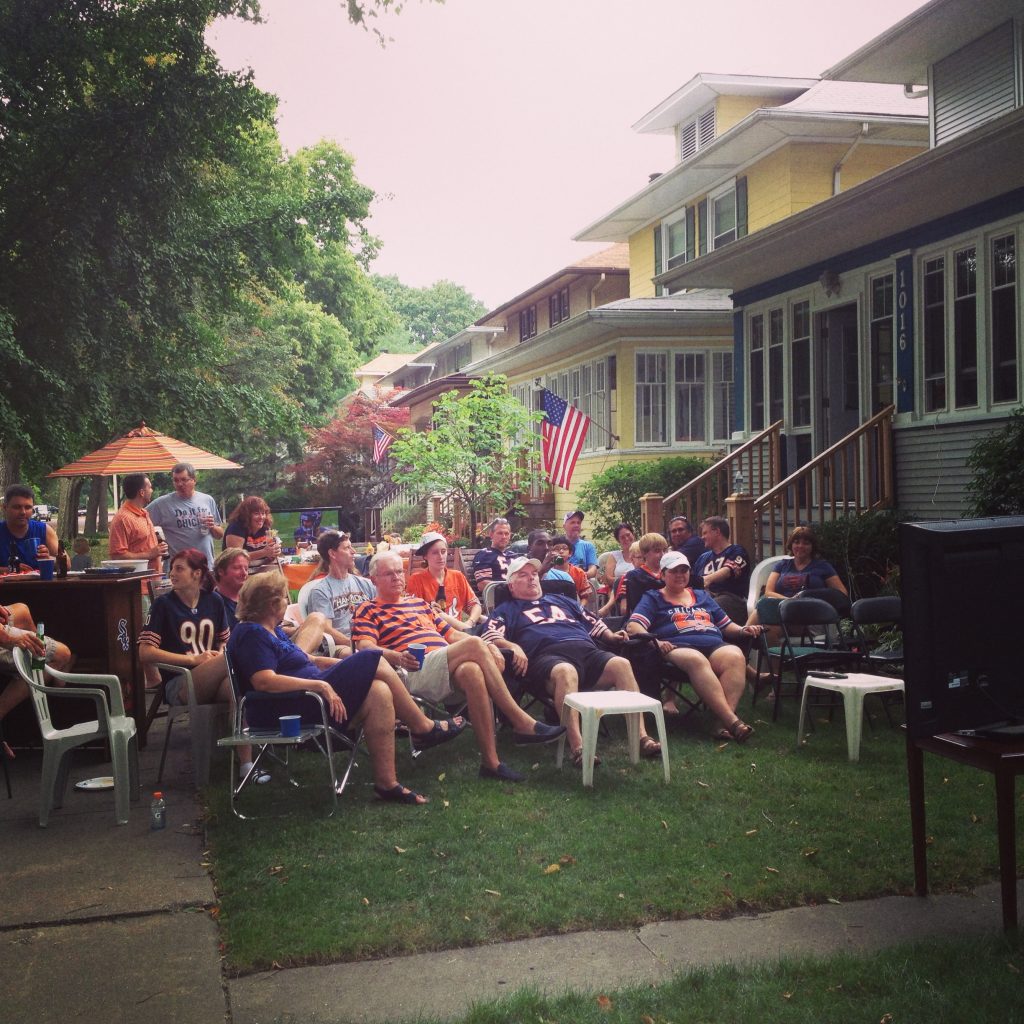 I was looking forward to enjoying these…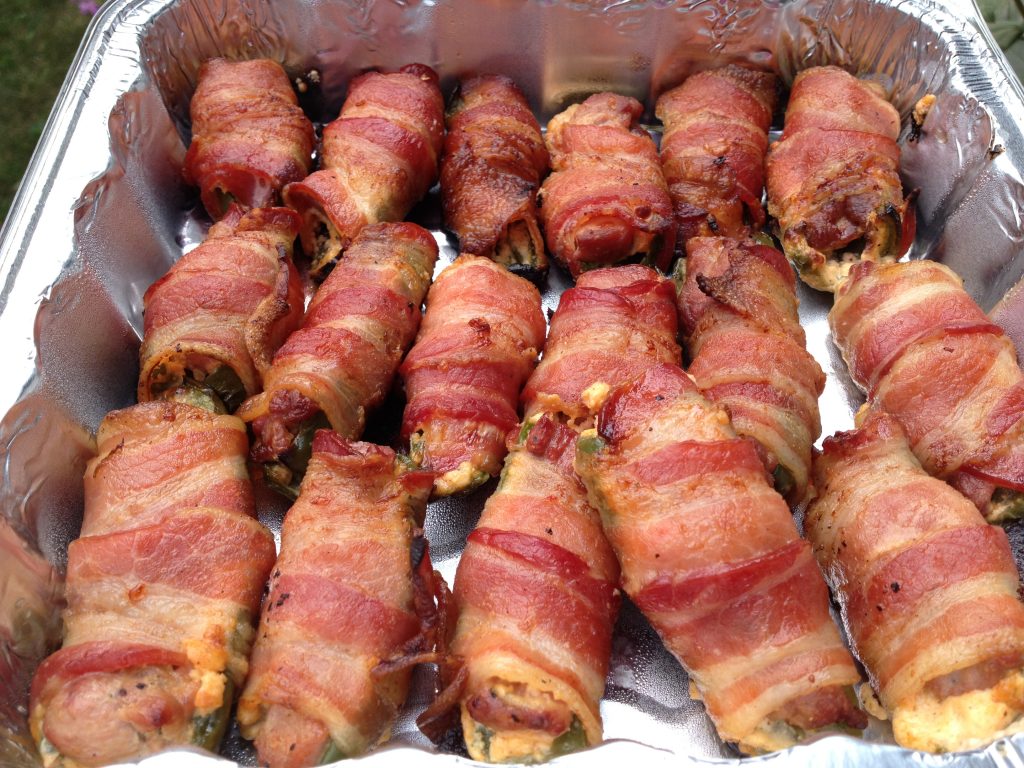 The theme was rare meat, I went with jalapeno duck poppers. Jalapeno, stuffed with spicy cheese, topped with a slice of duck, and wrapped in bacon. Good eats! Man that as all soooooo long ago. Have lots to catch up on.