I had big plans for myself this past weekend.  BIG plans.  The first thing on my to do list: Lemon Oatmeal Ricotta Pancakes.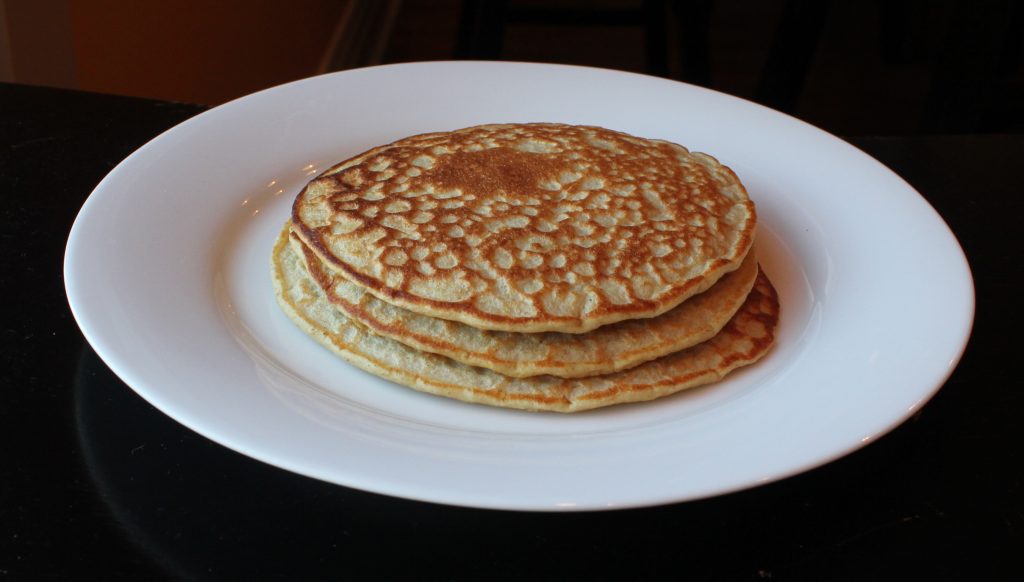 They did not disappoint.  Delicious!  Grinding the oatmeal to use in place of flour was a nice trick that I look forward to trying elsewhere.  My batter was thin and the pancakes turned out almost crêpe like.  Maybe letting it sit for a few minutes would have thickened it, but I had no intention of waiting any longer to try these.  Besides I like the light texture.

I topped these with a lemongrass syrup that I made with leftover lemongrass I had.  It was the perfect light topping to allow the flavor of the pancakes to shine.  Oh and the lemongrass syrup makes a great cocktail too, mix 1 part syrup and 1 part vodka.  Shake with ice, strain a serve.
Ingredients
1 cup sugar
1 cup water
2 lemongrass stalks, core, sliced
Instructions
Combine sugar, water, and sliced lemongrass core in a small saucepan. Bring to a boil, stir to dissolve sugar.
Turn heat medium and let simmer for 10 minutes.
Let cool, cover and keep in the refrigerator.
And that concludes the big plans I had for myself.  I had a very productive week and had every intention of lay lowing and relaxing over the weekend.  Mission accomplished.