Luckily the curbs in Dublin are full of reminders of which way to look because I am functioning (barely) on very little sleep…
I left Chicago Sunday night, the flight is about 8 hours and it got me in bright and early to start my work day.  I tried to sleep on the plane but only managed about an hour.  I used time to watch movies I would likely never watch.  The Sitter, stupid but funny.  The Iron Lady, disappointing.  Was the point that she lost her mind?
After a full day in the office and no sleep I was fully intending to eat a light dinner and head back to the hotel for sleep.  Well after dinner we caught our send wind, and then our third and next ya know it is 1 a.m.  Ouch!  I woke up a 6 a.m. Dublin time just like clock work.  Grabbed breakfast to bring to the office.  It is no Irish breakfast but I do love the rhubarb flavored yogurt.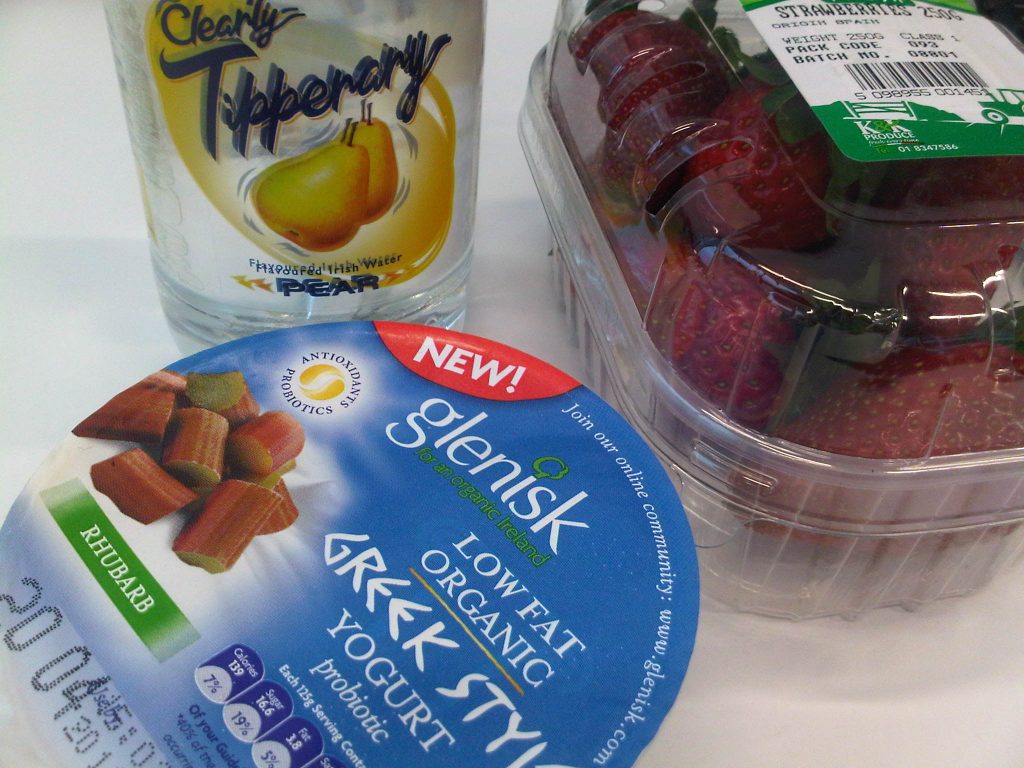 I realized on the way into the country when they were stamping my passport that I was here exactly a year ago.  Now that I am here, it feels like it was just last week.  We went to Gallagher's Boxty House for dinner, we'd been previously and knew it was a safe bet.  Went with the Cashel Blue Cheese & Mushroom Boxty Potato Dumplings.  I hate mushrooms but was lured by the blue cheese sauce.  Good choice, the dumplings are like gnocchi and the blue cheese sauce was amazing.
Before dinner we went to a pub near the office to enjoy a pint of Guinness.  It is located on the river which has a nice view and great people watching.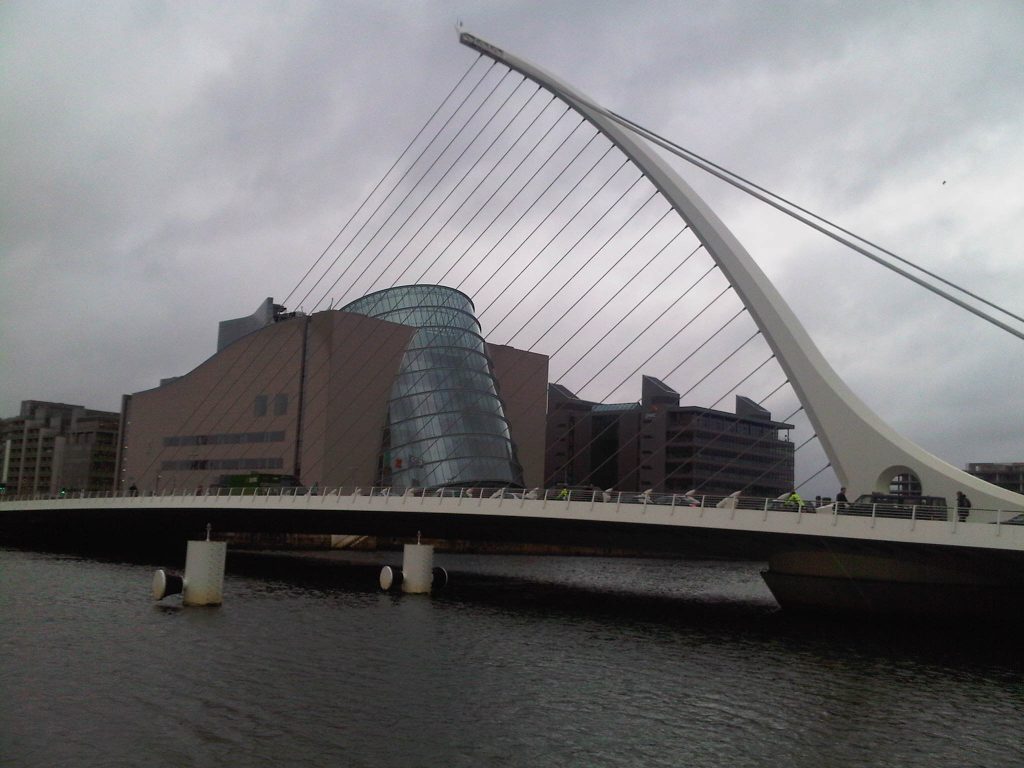 The building on it's side is the convention center.  It looks like a keg of beer to me.  Let's hope I can stay awake at the office today, luckily it is full of meetings to keep me engaged.