I am back on CST.  The time change is so much easier coming back home.  I got a heart start to my long travel day with a proper Irish breakfast, I couldn't resist adding the French croissant.  The grilled tomato is so good, I never can replicate at home.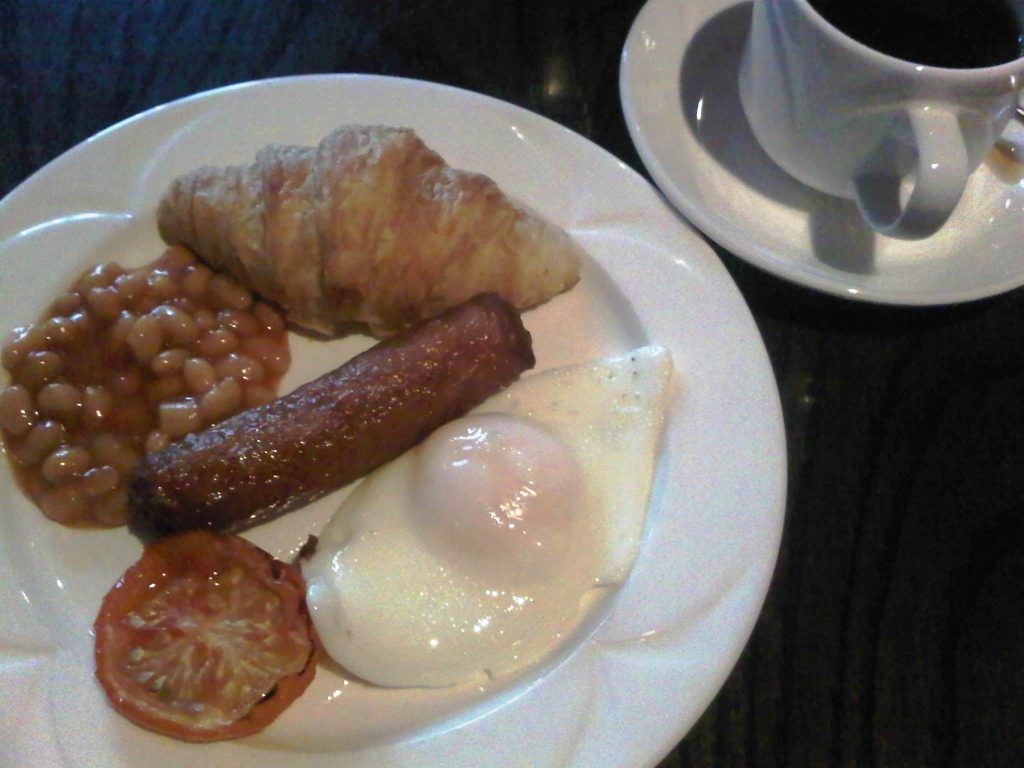 Good Friday is a big deal in Ireland.  The pubs all close down for the entire day.  Midnight on Thursday until midnight on Saturday night (yes, they open back up at midnight for less than 2 hours).  Thursday night is a big pub night because of this and the fact most people have Friday off.  Very similar to the Wednesday night before Thanksgiving in America.  We went out with some of our Irish colleagues and found they certainly were not exaggerating.  Wall to wall people!  Makes it tricky to get a round for the group, they don't have table service so you have to get all the beers through the crowd (often with multiple trips).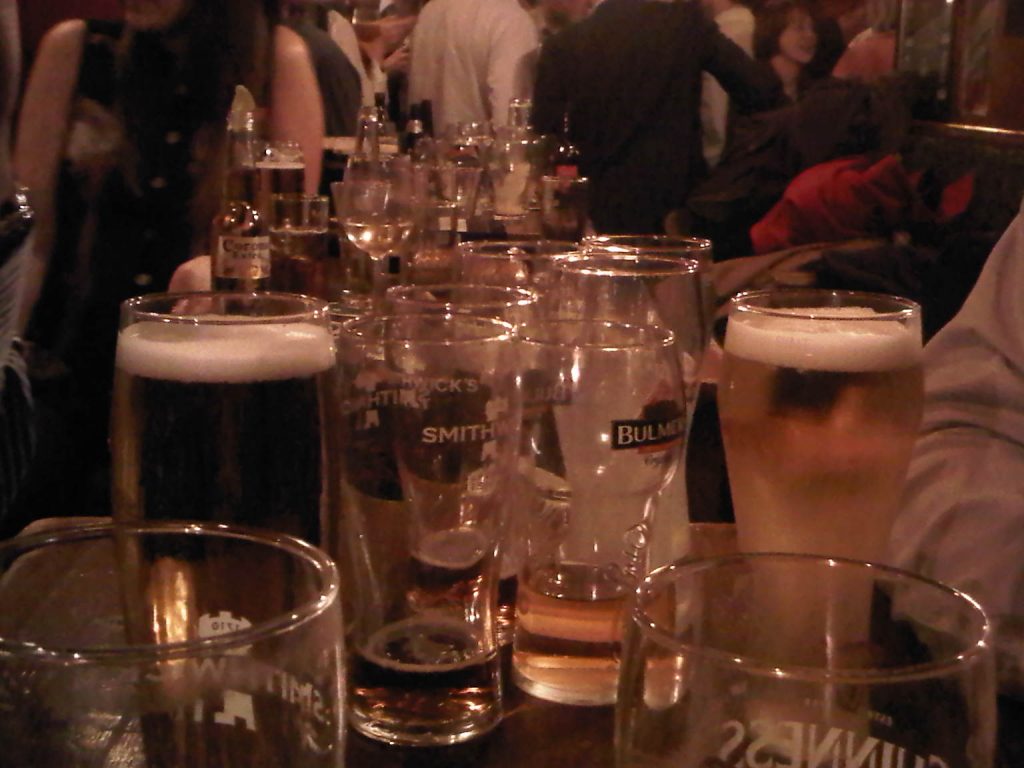 Somehow we managed.  When visiting  city I love chatting up the locals and learning their way of life.  How they commute, where they live, what they do for fun, cost of living etc.  Being in another country is even better, learning their impression of Americans, the economy, the IT boom.  Guns always come up as a topic, a country where the police don't need to be armed they find our gun culture amazing.  Every single person I talked to asked me about the upcoming Presidential election.  In general I would say they are keeping a closer eye on it than most Americans I know.  Or maybe we have just learned to know our audience and not talk about it.  We had a great view while sipping on our pints, the previously mentioned "keg" building is beautiful at night.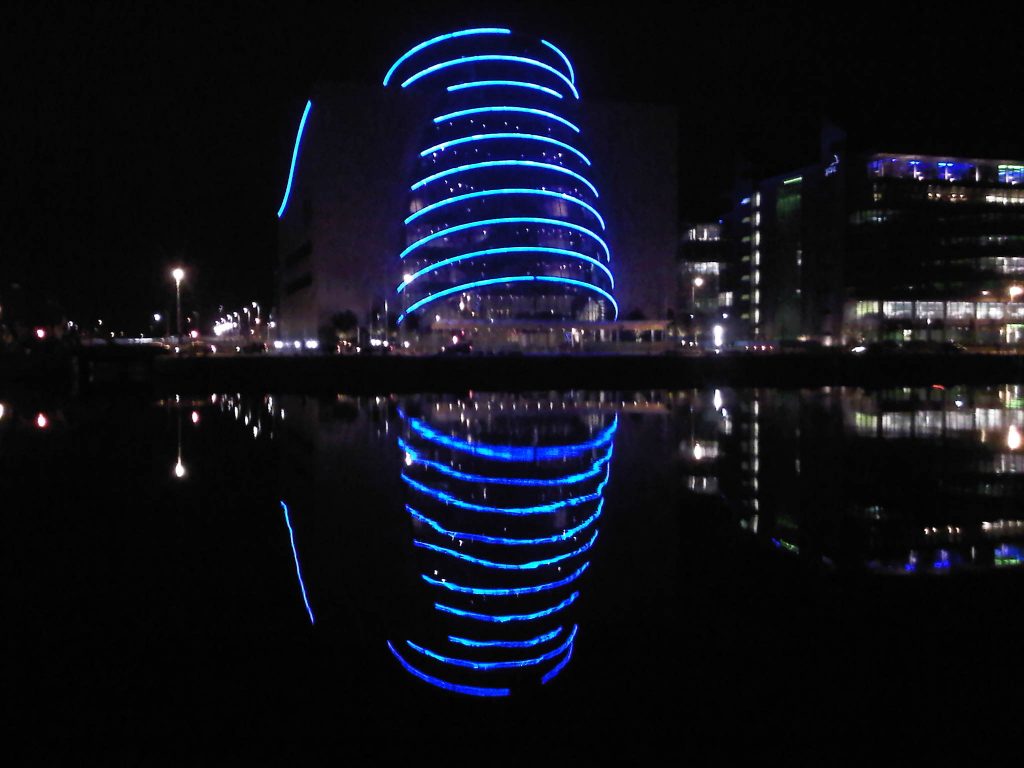 Anyway, we had a great end to a long work week.  Finishing the evening with some proper fish 'n chips.  Huge advantage of hanging with the locals, they know where to eat.  Brilliant, as the locals like to say (never gets old).
I didn't get to see too many sights this trip, the week just went too fast.  We pretty much stuck to a triangle; hotel, work; Temple Bar area.  We did make it over to St. Stephen's Green, but just to take a quick peek.  Definitely a look more to explore on a future trip.