The theme of week two on South Beach seems to be comfort food in the form of a casserole.  I'll get right to this one…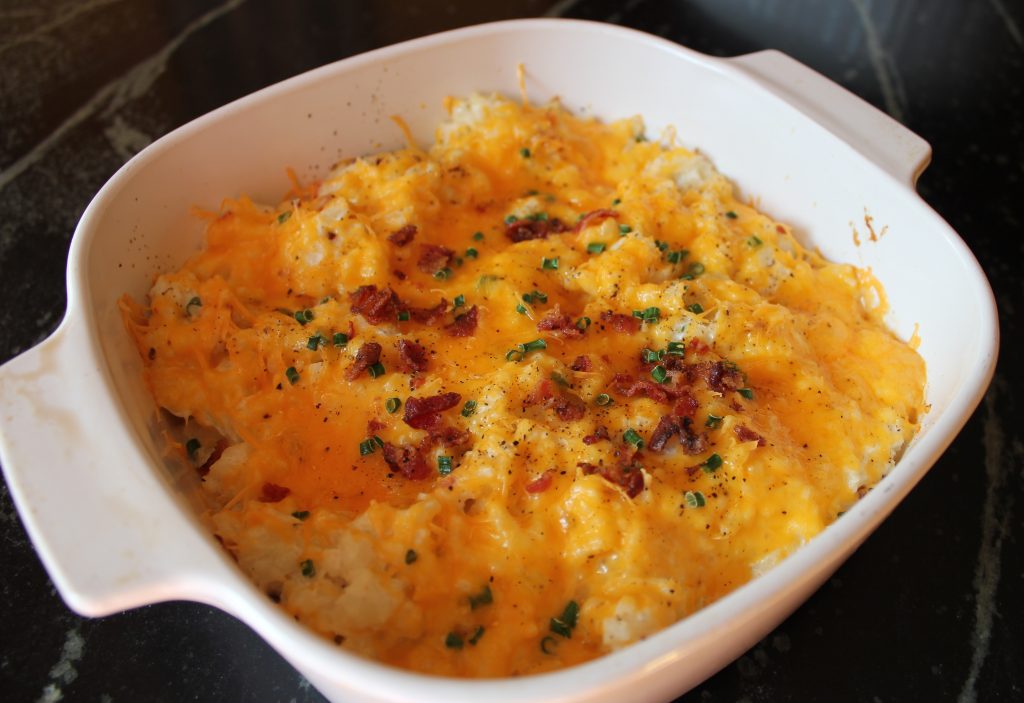 Crappy picture are also a theme apparently, I blame the lack of carbs.  This one is the real deal, and could practically go unnoticed that it is not potato.  I mean I would go as far as scooping this into real potato skins and twice baking it that way.
Ingredients
1 large head cauliflower
4 oz. low fat cream cheese
4 oz. low fat sour cream
1/4 cup minced chives
3 slices bacon, cooked until very crisp, fat blotted with paper towel and then crumbled
1 cup reduced fat sharp cheddar cheese
Instructions
Preheat oven to 350F.
Cut out stem and core from cauliflower, and cut into small pieces. Cook in large pot of boiling salted water until cauliflower is tender, but not overly soft.
Drain well and mash with potato masher, leaving some chunks.
Mix in light cream cheese, light sour cream, 3/4 chives, and 3/4 of the crumbled bacon.
Spread evenly in a medium-sized glass casserole dish. Sprinkle with low-fat cheddar cheese and reserved chives and bacon.
Bake 30-35 minutes, or until hot and bubbly.
No matter your position on carbs, give this a try, you won't be disappointed.