The CSA box this week included squash blossoms.  They are gorgeous, amazing color.
I have never cooked or even eaten squash blossoms so I was pretty excited to have them in the delivery.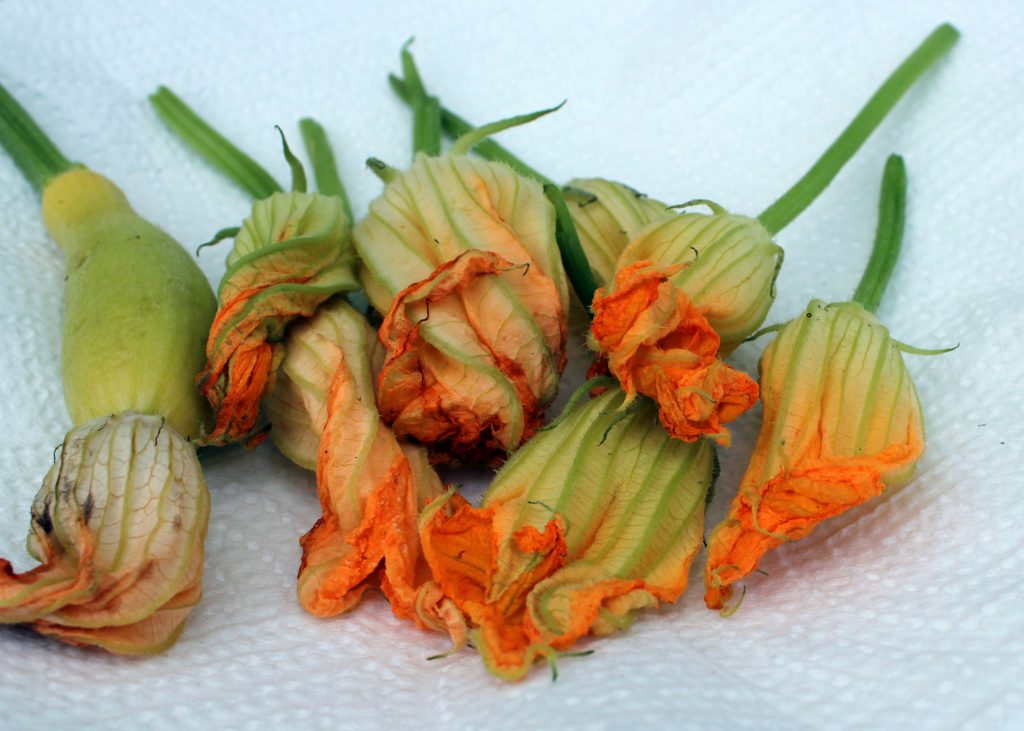 I have most commonly seen squash blossoms stuffed, battered, and deep fried.  I decided to go that route minus the deep fry.  I stuffed them with fresh mozzarella, arugula almond pesto, basil, and a little salt and pepper.  Basically my leftover pizza Friday toppings.
Stuffing them was a challenge.  You definitely need a light touch, the blossoms are very delicate, and plenty of patience and time.  I stuffed them, brushed with olive oil, seasoned and bake them for about 12 minutes at 350 degrees.  I could not imagine having to make these in bulk.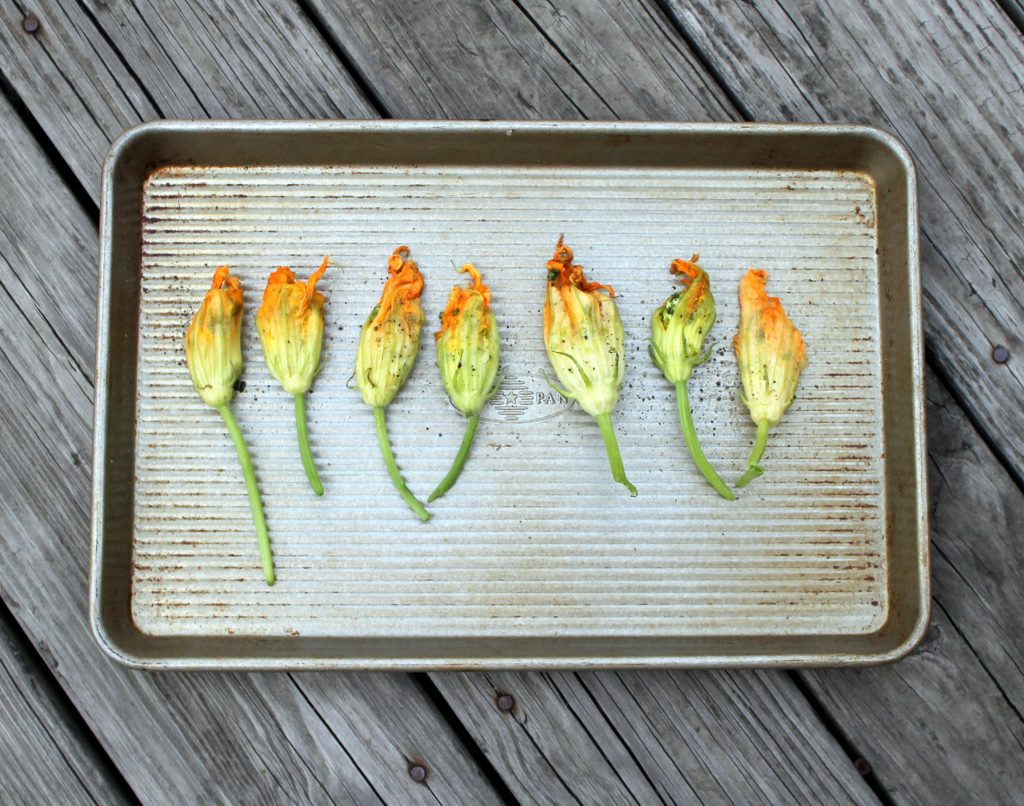 The blossoms themselves didn't have too distinct of a flavor but certainly was a fun ingredient to get  change to work with and made for an interesting salad topper.