A delicious introduction.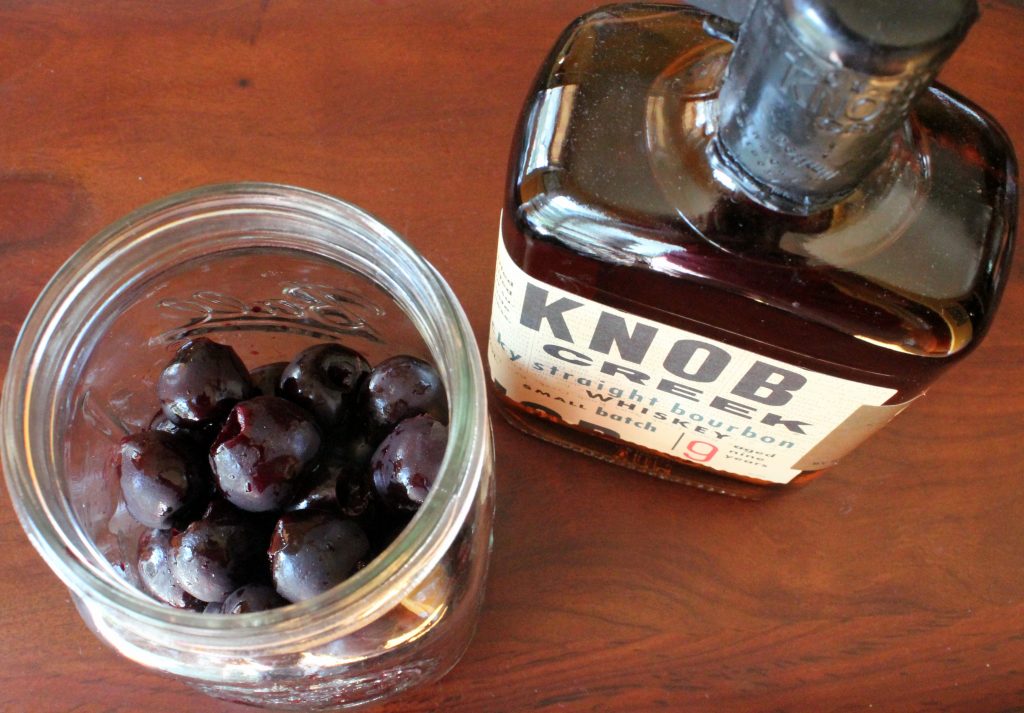 They got along swimmingly.  After a few weeks soaking the bourbon took on the color of the cherries and resembled the color of a rich red wine.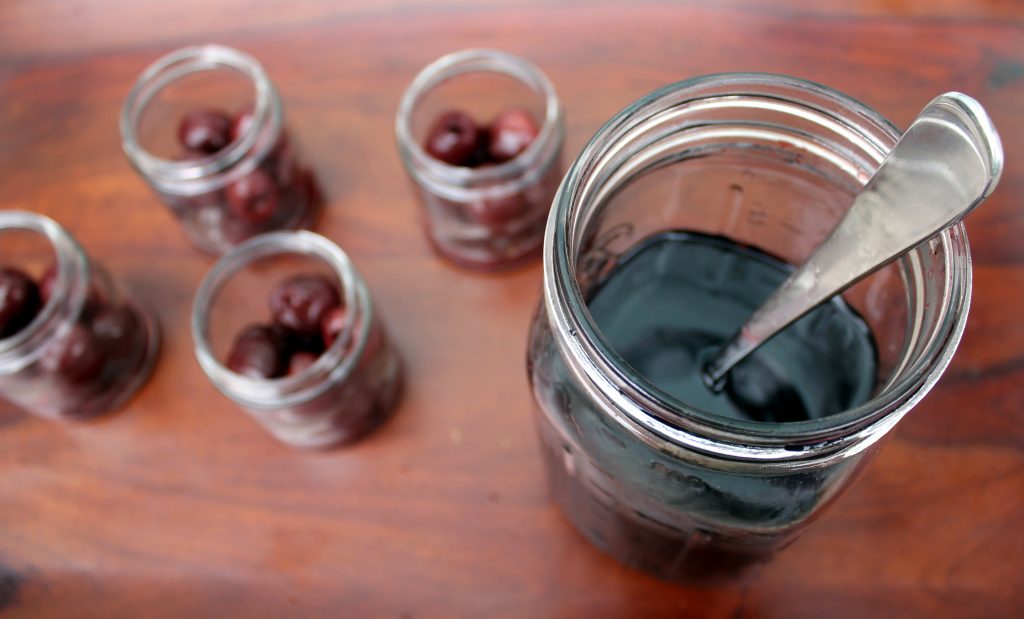 With the color soaked out of the cherries, they look a bit like Kalamata olives.  But believe me the flavor is nothing like an olive.  These will knock your socks off.  The  the cherries and bourbon make a tasty trio with cola as a very cherry Coke.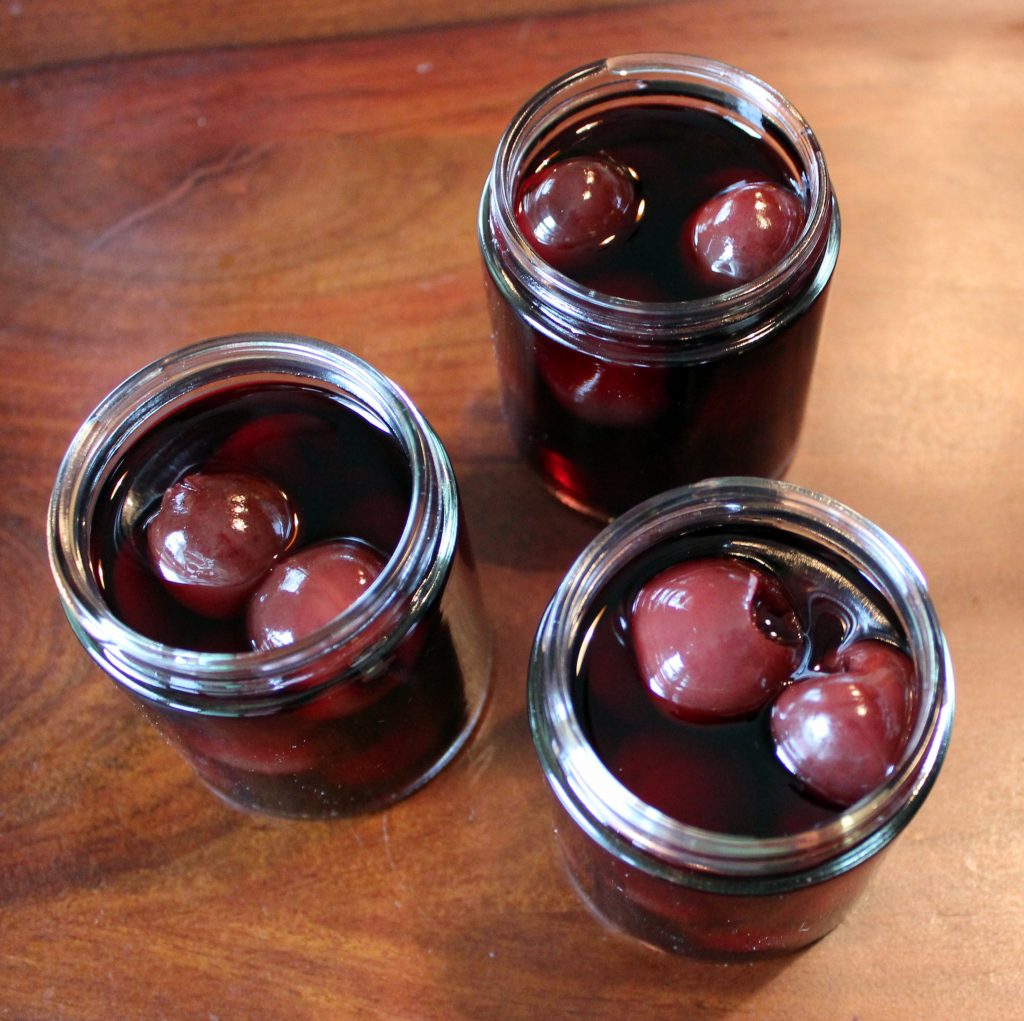 And then finally, some of the bourbon transformed into a  killer BBQ sauce.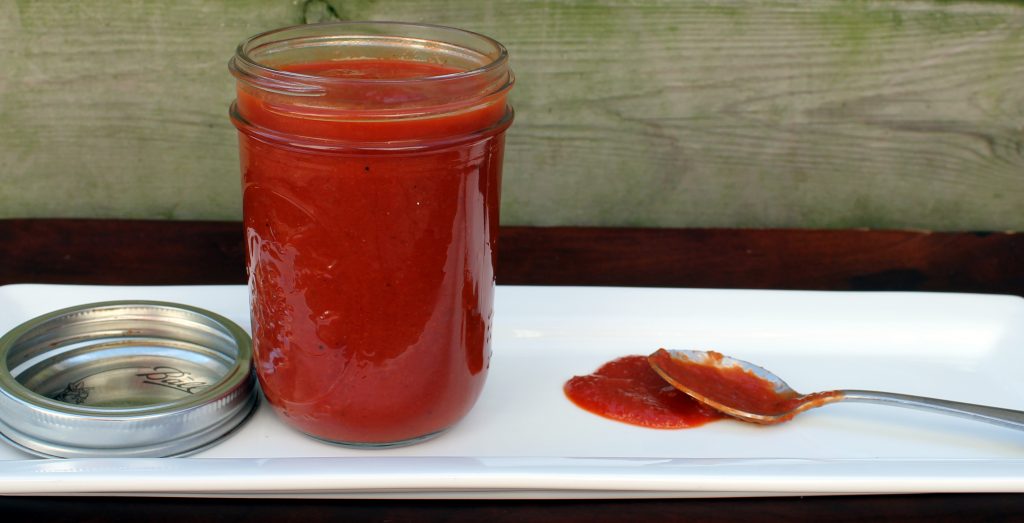 Ingredients
2 T. canola oil
1/2 onion, diced
2 cloves garlic, chopped finely
8 plum tomatoes, roughly chopped
1/2 C. cherry bourbon*
1/4 C. ketchup
1/4 C. cider vinegar
2 T. spicy brown mustard
1 T. Worcestershire sauce
1 T. tomato paste
1 t. ancho chile powder
1 t. paprika
1 t. cayenne
1 jalapeño sliced (optional)
salt and pepper to taste
2 T. brown sugar
Instructions
Heat oil in a large saucepan. Add onion and garlic and heat until soft, about 5 minutes.
Stir in tomatoes and simmer for about 20 minutes.
Add the rest of the ingredients of stir to combine, simmer about 20 minutes
Puree the mixture in a food processor or blender.
Cool and store for up to a week (or freeze).
Notes
Cherry infused bourbon: Pit fresh cherries and place in a jar. Pour bourbon over to cover. Store in cool place for 2 – 4 weeks.
Tangy and sweet, but not too sweet sauce.  If you like it spicy, go with the jalapeño and maybe up some of the spices.  This sauce will be meeting our grill soon!