Labor Day has been nice and relaxing, finally getting a chance to get through the vacation photos.  It seems like a distant memory, but fun to relive via the photos.  The first stop on our trip was Michigan for camping and fun on the beach.  Wouldn't be camping without s'mores and some Jiffy pop over the fire.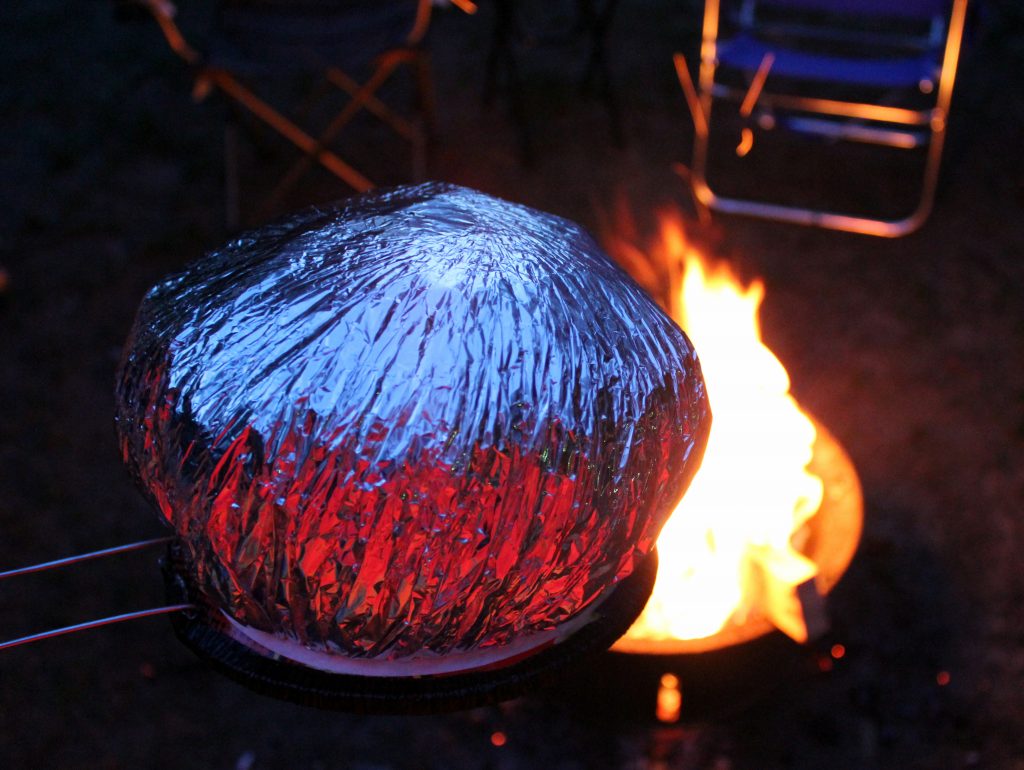 From camping we headed out east, the destination for the first day of driving was Buffalo.  We stopped for a lunch break in Cleveland Ohio.  After a quick Google search we found a place in Lakeland, Melt Bar and Grilled.  The menu is a unique and lengthy list of gourmet grilled cheese sandwiches.  The menus on old record sleeves, I got Chicago.  My husband enjoyed a Wake and Bake (grilled cheese with an egg), the kids went pretty standard ordering  grilled cheese with bacon and a cheeseburger grilled cheese.  At my daughter's suggestion I went with the Purple Parma (crispy breaded eggplant, grilled tomato, sun-dried tomato pesto, roasted garlic, provolone ), it was ginourmous.  Seriously we could have all split it.   I mean the bread alone is huge.  So good!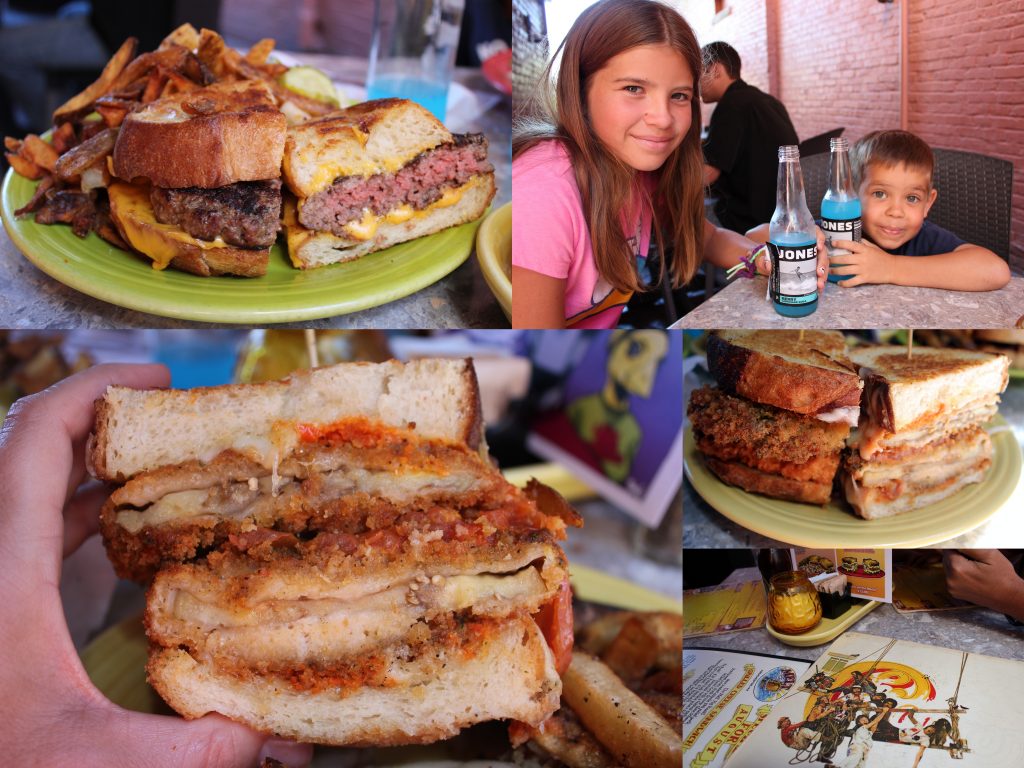 Back on the road, we finally landed in Buffalo New York.  The birth place of chicken wings, we had to get some.  We opted for The Anchor Bar, the wings were good but I over estimated how hot they would be and we ended up under-ordering on the heat level.
Finally, after another day of driving, we hit our final destination.  New Hampshire and the Atlantic Ocean.  Lots of seafood involved and lots of friendly faces to share it with.
A clam chowder reunion too.
Haddock fresh caught by the husband and BIL.  Bowls and bowls of steamers.  Brown's Lobster Pound was such a fun place for dinner.  BYOB too.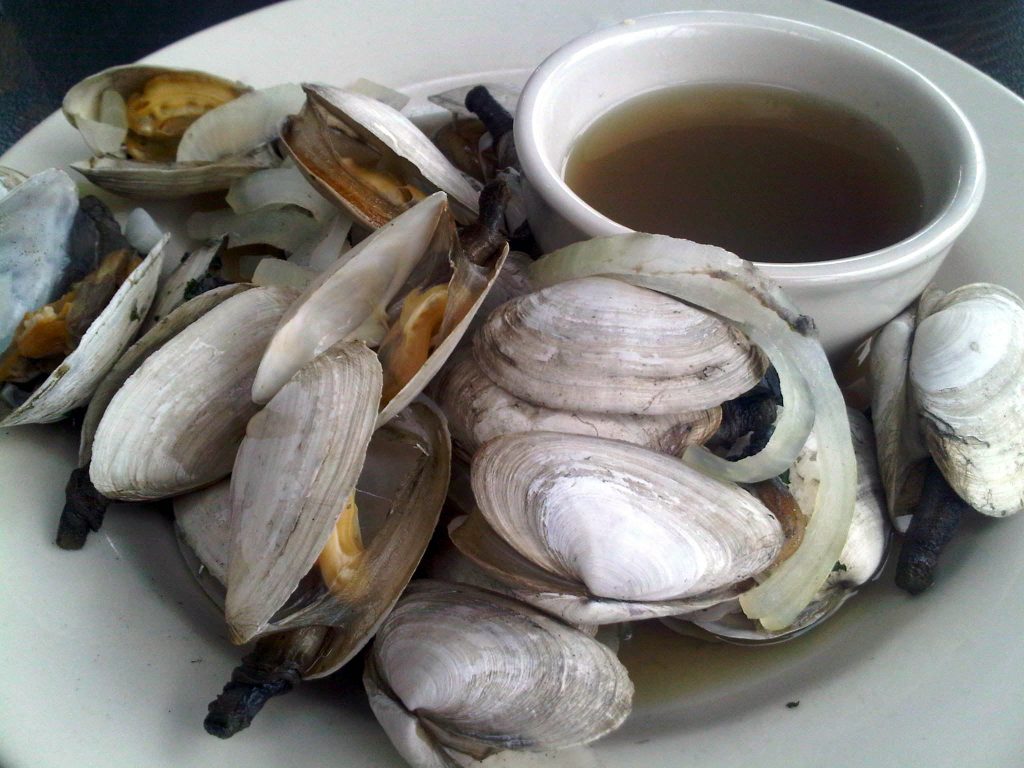 A whole lobster and of course we could not go home without a lobster roll as big as our head.
The route home was a straight shot across.  Though we may have planned our overnight stop based on another trip to Melt.  Yes, yes we did, it was that good.  This visit we tried the Big Popper and the Smokey Russian (smoked turkey, fresh napa vodka kraut, smoked gouda, Russian dressing).  Vodka kraut!  A last-minute decision to check out the beer menu paid off big time.  They had the beer that I've been trying to get my hands on for over a year.   A favorite local cheese and beer/wine spot even tried to find some for me, no luck.
Worth the wait, a light crisp beer that has the tiniest hint of sweet.  Now when the hell is it coming to Illinois!?