After conquering the cassoulet I was left with the breasts and the carcass.  A tip, wrapping the carcass in foil and sticking it in the fridge will leave you with lots of duck juice come morning.  Yuck!  I froze the breasts for later, but got to looking for a use for the carcass.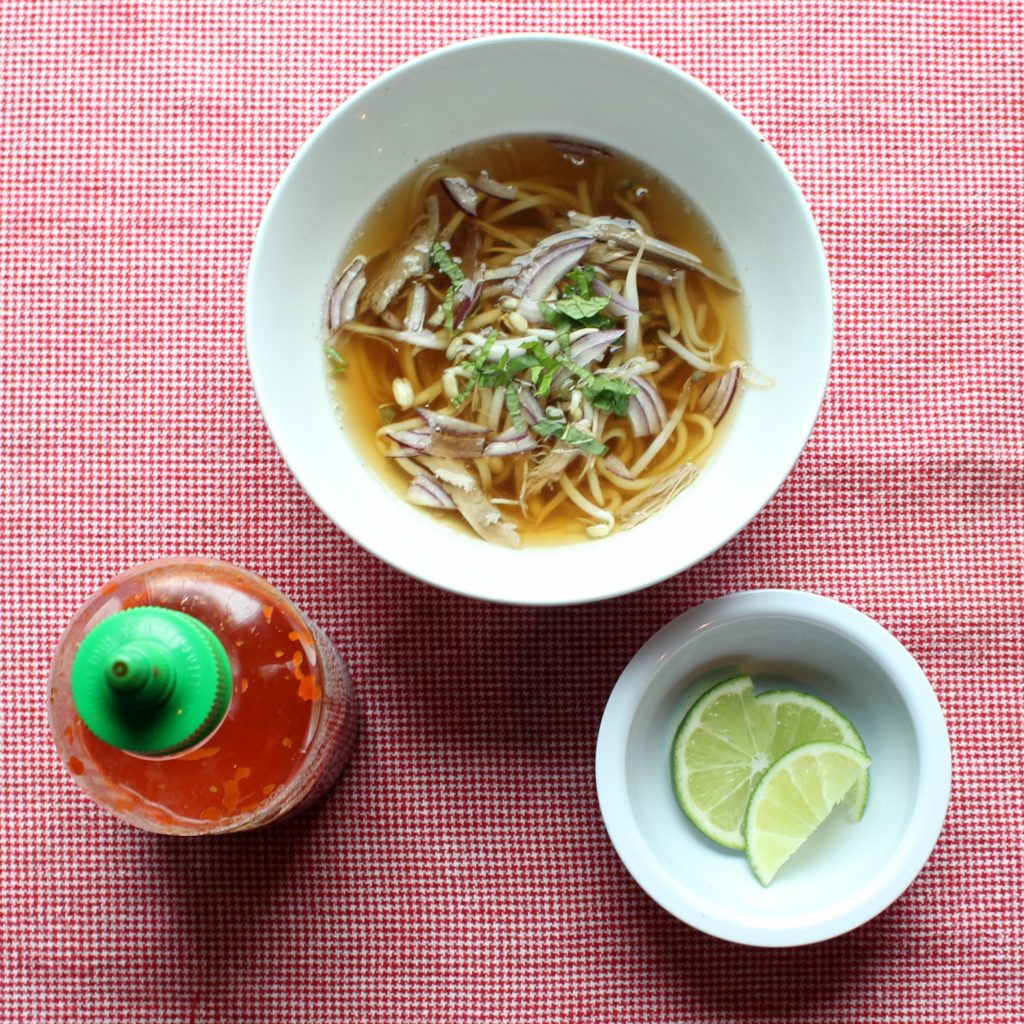 Google to the rescue.  Oh, I was watching The Smurfs movie with the littlest and he was laughing they did not know what Google was (he uses it often to find Minecraft games and Lego videos).  I asked him what he though Google was, "It is something you type into".  I asked what happened after you typed things, he hemmed and hawed a bit then said "it's too complicated to explain".  My thoughts exactly.
Anyway, I ran across a recipe for phở.  I have never had phở, but it long been on my eating and cooking to do list. A broth seemed the most obvious choice for the carcass anyway so I didn't look any further.
The aroma of the broth alone warms the house. The taste warms the belly, well the heat of the sriracha helps too.  The rich broth is amazing with the licorice flavors from the star anise, the spice from the cinnamon, the scent of the cloves, all along with the salty fish sauce and ginger and garlic.  A lot of flavor packed into one bowl. I bookmarked this crock pot pho with beef, and still want to give that a try, but this time around I went with a this duck pho recipe (skipping the foie gras).  A bowl of yummy and perfect for the frigid temps we have had here in Chicago.