It has been a cold week in Chicago. As the saying goes, the best defense if a good offense, my defense against the cold was to get cooking. Armed with my new toy and a warm oven I set out to finally conquer the cassoulet. This dish is the reason I was on the hunt for duck. The dish takes a good amount of prep, you have to get the components started the night before, I had the time on my hands with a three-day weekend.  It also requires cooking up the individual components, so while it is a one-pot dish in the end, I dirtied a LOT of dishes. Cassoulet is comfort food at it's best, especially on a cold winter night. I have had this on my mental to-do list for some time, but even more so after my birthday dinner where we fell in love with the cassoulet.

Once the layers have been assembled, it slow cooks in the oven for about four hours. The result is a rich and hearty meat and bean dish.  The slow cooking leaves the beans so soft and creamy, they melt in your mouth. Bonus, it kept my cold kitchen nice and warm.
Any recipe that starts with cooking duck in duck fat (duck confit) no doubt will be rich.  Duck fat is one of the keys to the recipe and used to cook the individual bits.  Here is an easy duck confit recipe, though for the best result I would recommend seasoning the duck heavily with salt and pepper the night before and letting it sit in the fridge overnight, rinse off the seasoning and bring it up to room temp before cooking.
I am calling my first attempt a success, but it could use some work.  The layers needed a little something-something. The beans in particular needed more flavor, I think I should have seasoned it better on the first cooking.  And the final dish needed more liquid in it before I cooked it in the oven.  I layered the components, next time I think I will combine them all before baking.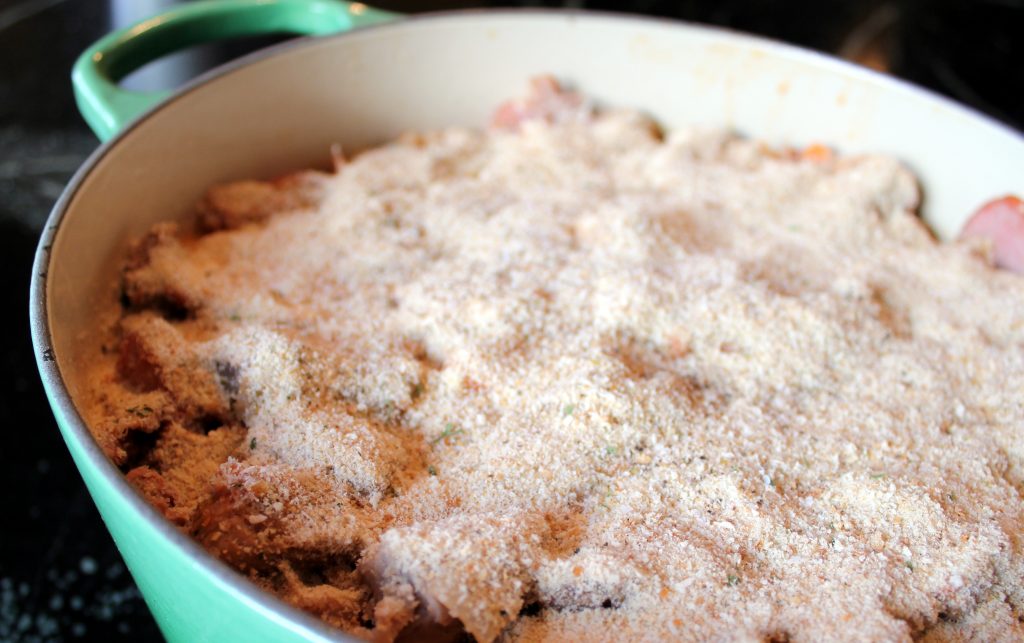 I followed this cassoulet recipe, for the most part, but referenced about a half-dozen others.  Like this one, and this here, and of course any French recipe requires referring to Julia's recipe.
It is not beautiful or fancy, but that is easily overlooked in a dimly lit dinning room and a few good accessories, warm crusty bread and a deep red wine.  Serve it up family style on the table.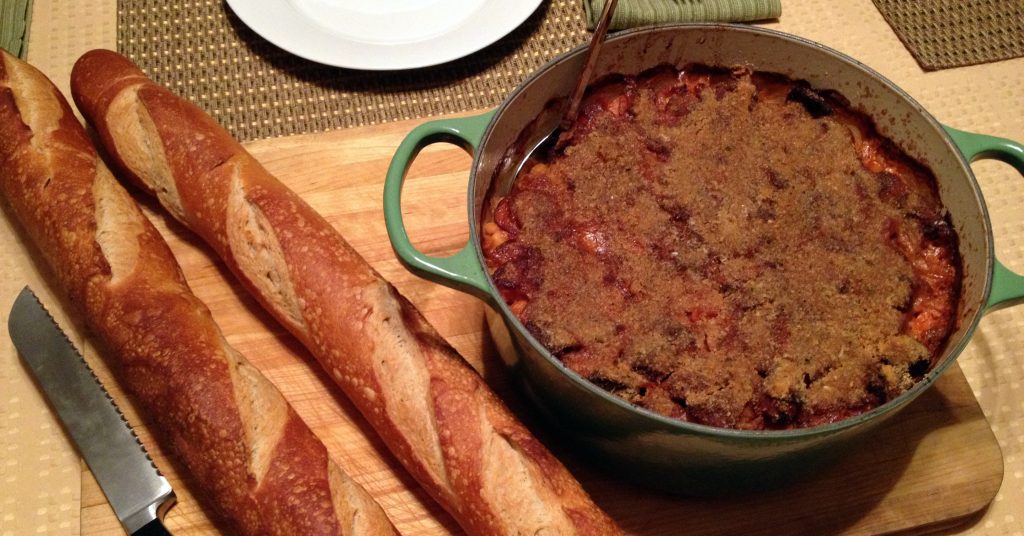 Mark Bittman describes this dish most accurately as a "glorified version of franks 'n' beans". If you have the time to give this a try, I highly recommend tackling it.  The result is worthy of the investment. Once you dig in it won't really matter how it looks, it is all about how it tastes