Cooking for fellow food blogger friends this past weekend was so fun.  I wanted to send them home with something and decided it was the perfect opportunity to finally make attempt Sriracha Salt.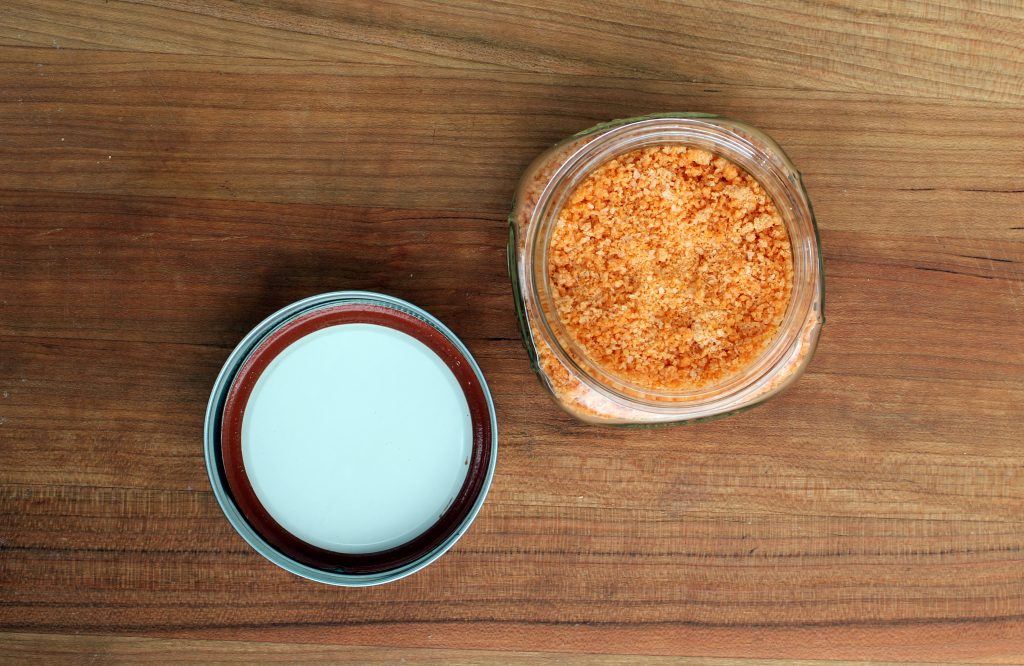 This recipe is pretty widespread, I certainly did not create it, though I can't recall where I first saw it.  Likely it was the Sriracha Cookbook. Flavored salts are a great addition to most dishes, my current obsession is popcorn with truffle salt.  Yum!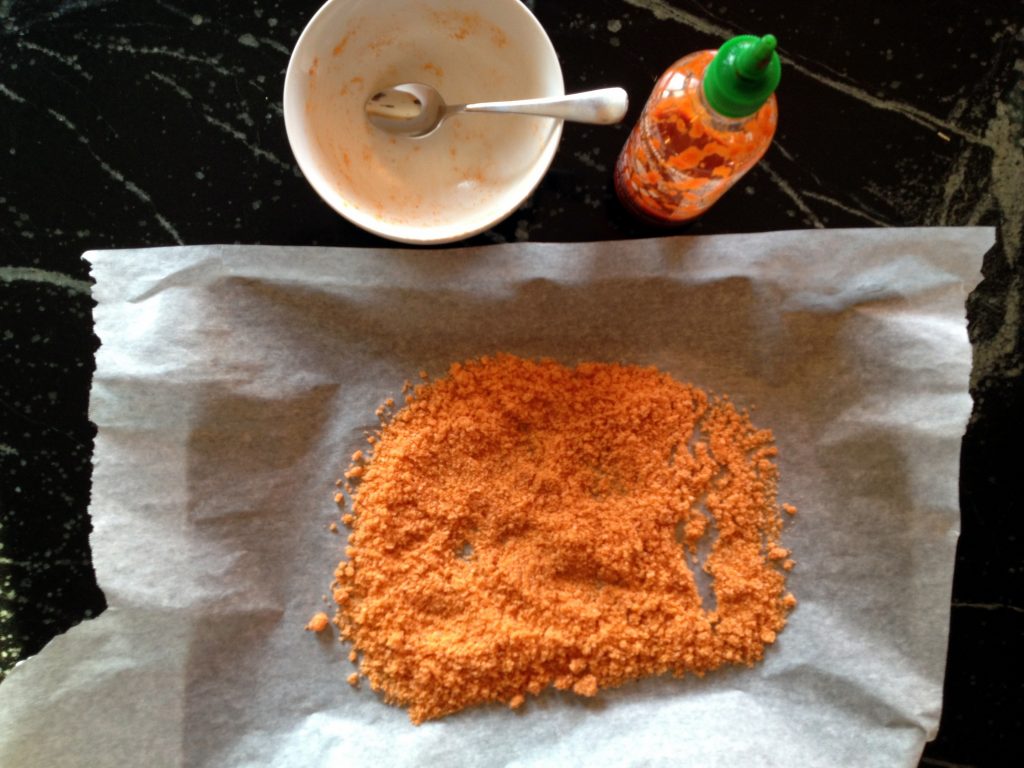 Making this salt could not be easier. Heat the oven to 200 degrees.  Mix a 1/2 cup Kosher salt with 5 teaspoons of Sriracha.  Spread on a cookie sheet covered with parchment.  Place it in the oven, turn oven off, let it sit overnight.
Breakup all the clumps and enjoy.  I served this with brunch, and while it was great on the eggs and potatoes I loved it on the cantaloupe!  Would be great for rimming a beer margarita, oh and the cooky rooster, of course I have some on my desk at work for my salads, and it would be great on eggs,  on this spicy watermelon salad. Endless possibilities.