We had a jam packed weekend, fun but with ample relaxation time.  Friday was the last day of school so we had a few people over for a front yard happy hour.  It was a cold gloomy day, lucky for us Mother Nature showed us some some just in time.  Happy hour turned into too many hours, Saturday was a slow morning!  Though I did manage to verify that my Garmin is in fact calibrated now.  I hope it holds up, I really want to depend on it for marathon training.
Saturday night, party time again.  This time a 40th birthday party at local venue.  Close enough to walk, bonus.  My friend throwing the party  is the most creative person I know and I knew the party would not disappoint.
The Wagyu Wagon was on-site for dinner.  You know I love e some food trucks.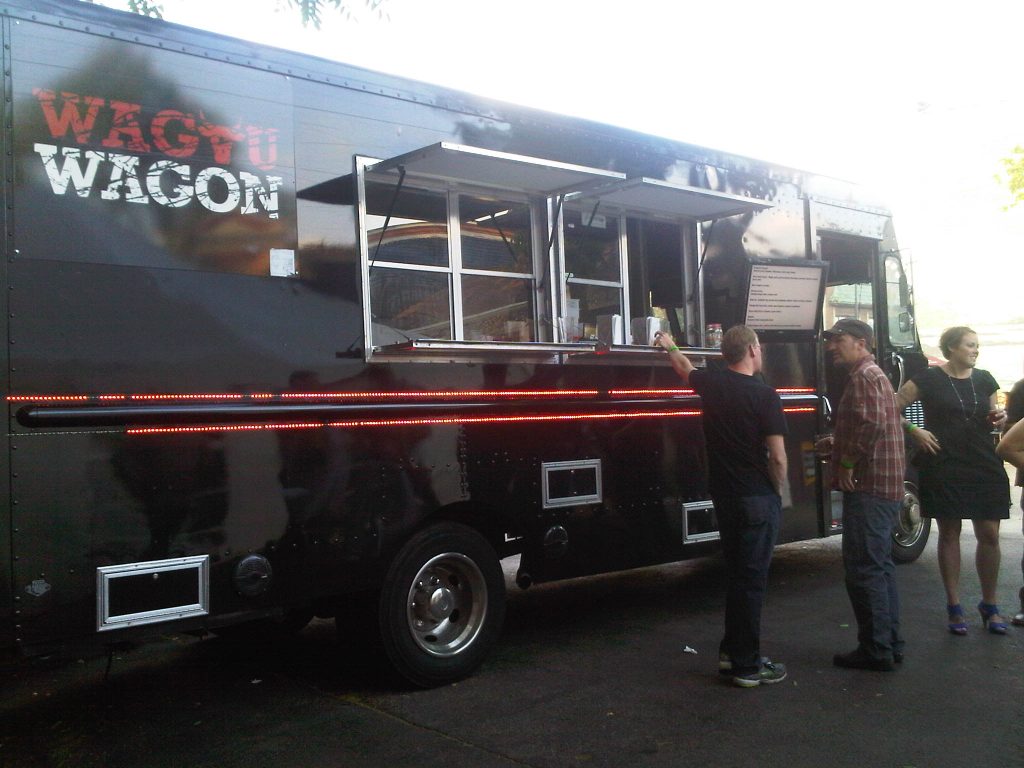 My husband and I did splitzies.  Pork Bahn Mi for me.  The pork was P E R F E C T I O N.  I munched a few fries, they were awesome too.  Nice salt flakes on them.  S'more parfait on the side wasn't too bad but not our favorite.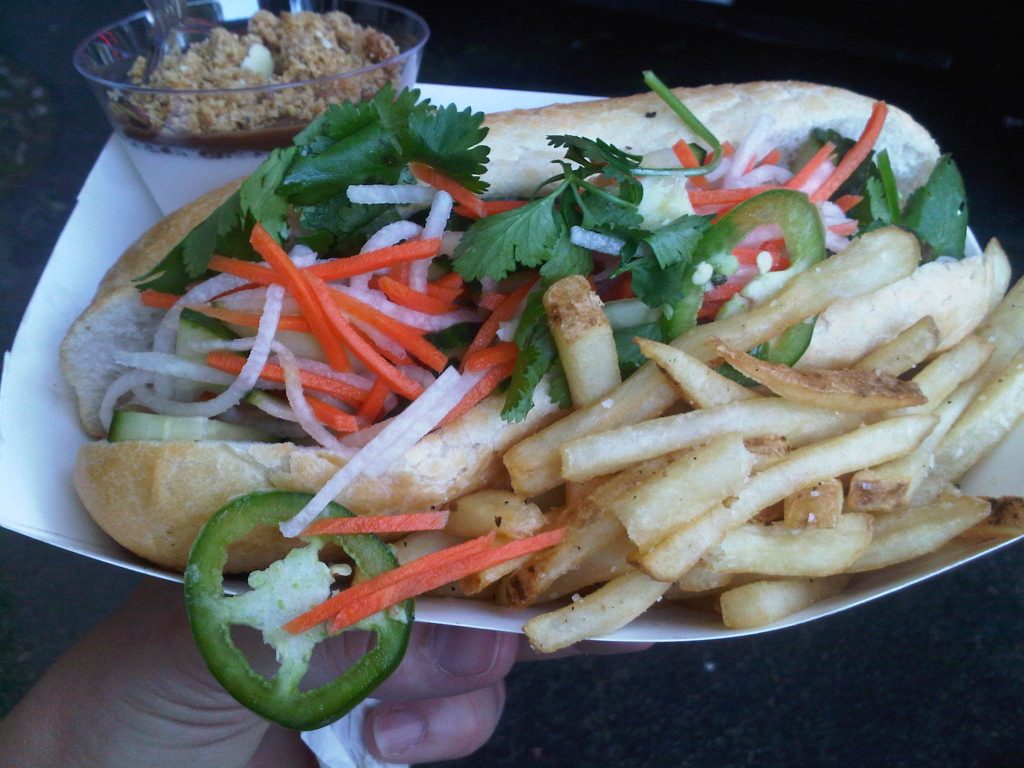 My husband went with a burger.  Messy to eat, but very good.  Banana Fosters cheesecake bites for dessert.  Worth every carb.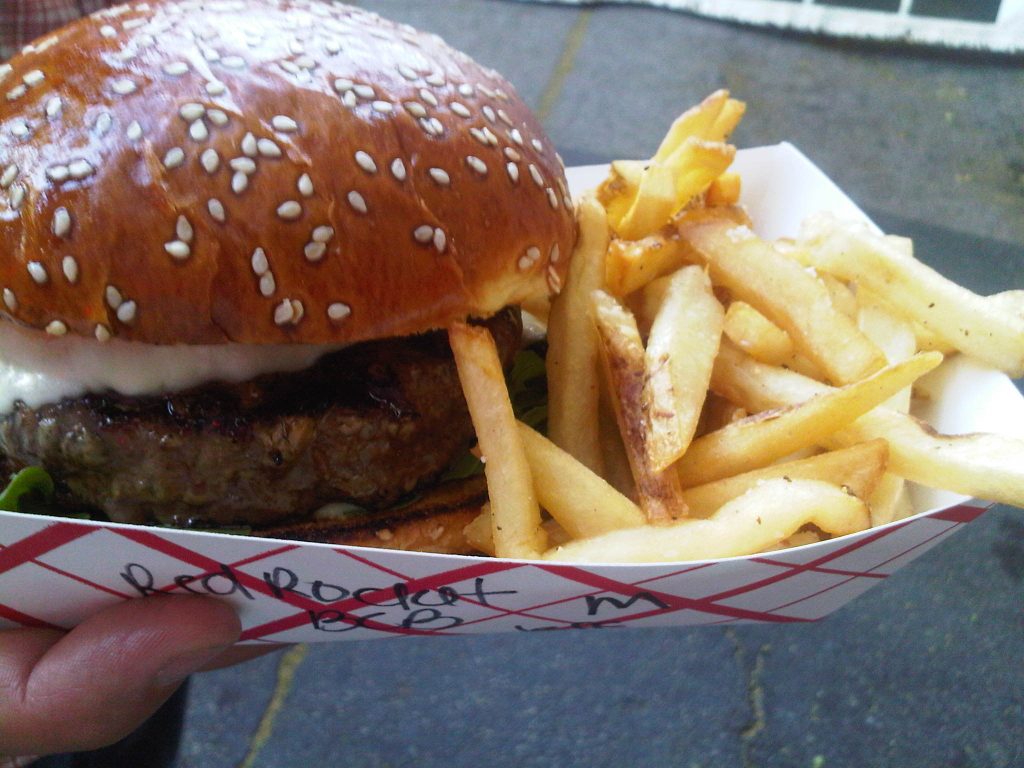 Fun party, fun people, and really fun (and of course creative) goody bags.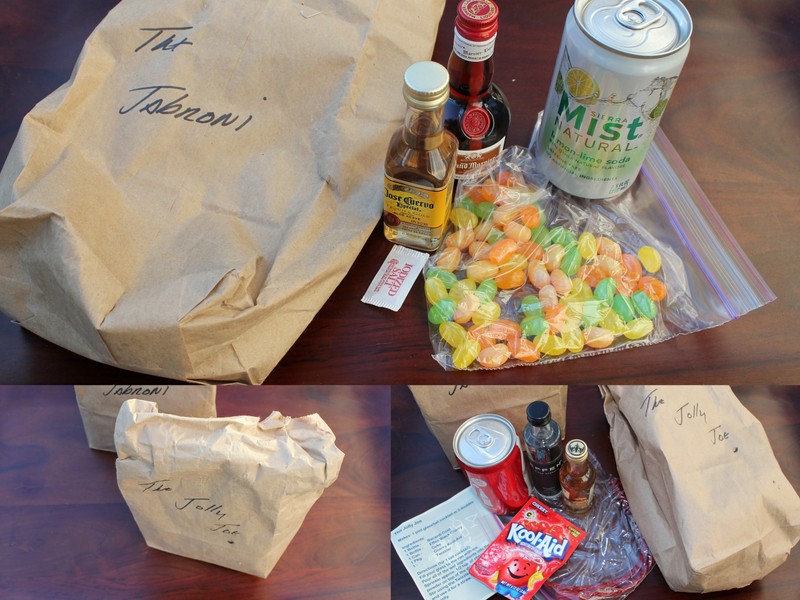 Happy 40th Joe.  FINALLY!
Sunday we got moving, after I was served breakfast in bed.  I "gave" my husband a bike for Father's Day last year.  Well, I just finally got him to the store to pick one out on Sunday.  He went retro, he wears it well.  We got my daughter's bike fixed, and bought the youngest a new one.  Did not take him long to master.
I wanted a new one too, but we had no way to get it home.  Guess I'll have to make do with my old rickety bike.  We headed out to Day in our Village, a small fest in our town.  Finished with a delicious steak dinner.  The best part is that I found time for reading on the front porch!  Great weekend but too short as always.