Let's see if I remember how to do this. 😉
I've made a few recipes from the Plenty cookbook by Yotam Ottolenghi. This cookbook is gorgeous, with a plush cover and amazing photos, I just love to read through it. Ottolenghi makes it easy to succeed with simply written recipes, and every one I have attempted has been noteworthy; Caramelized Garlic Tart, Smoky Frittata, and Burnt Eggplant with Tahini. Tonight's was no exception, fresh fettuccine topped with spiced butter.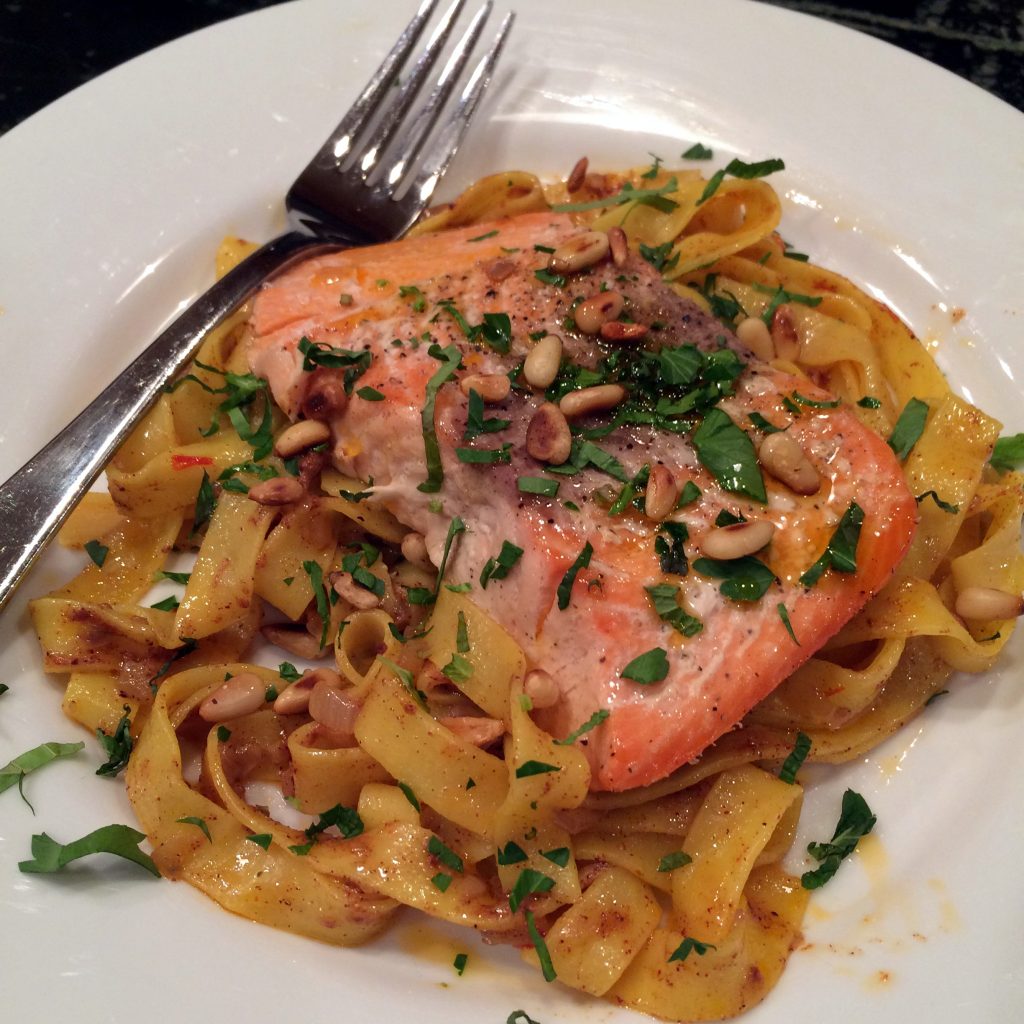 The original recipe calls for homemade tagliatelle, I didn't attempt that. Maybe another time. We also decided to top the fettuccine with salmon, baked simply with olive oil, salt, and pepper. It was delicious but honestly the pasta didn't need it. The pasta stands on its own, just as Ottolenghi intended.
Saffron Fettuccine with Spice Butter
Author:
Prep time:
Cook time:
Total time:
Ingredients
2 sticks butter
4 tablespoons olive oil
1 shallot, finely chopped
1/2 large onion, finely chopped
1 teaspoon ground ginger
1 teaspoon sweet paprika
1 teaspoon ground coriander
1 teaspoon ground cinnamon
1 teaspoon cayenne pepper
1/2 teaspoon red pepper flakes
12 ounces fresh fettuccine, 4 servings
2 tsp saffron threads
1 tsp salt
2/3 cup pine nuts, toasted
4 tablespoons mint, chopped
4 tablespoons parsley, chopped
Instructions
Combine butter, oil, shallots, and onions in a large skillet.
Cook until the shallots and onions are softened, about 10-15 mins.
Mix in ginger, paprika, coriander, cinnamon, cayenne pepper, and red pepper flakes. Stir to combine and keep warm.
Cook pasta, add saffron and salt to the cooking water. Boil noodles per directions provided with noodles. Drain once cooked.
Combine spiced butter and cooked noodles.
Put pasta on plates, top with mint, parsley and pine nuts.
The original recipe also called for turmeric, which I sent my husband to the store for and then forgot to include. For the best, once he smelled it, he decided he probably wouldn't like the addition, I agreed.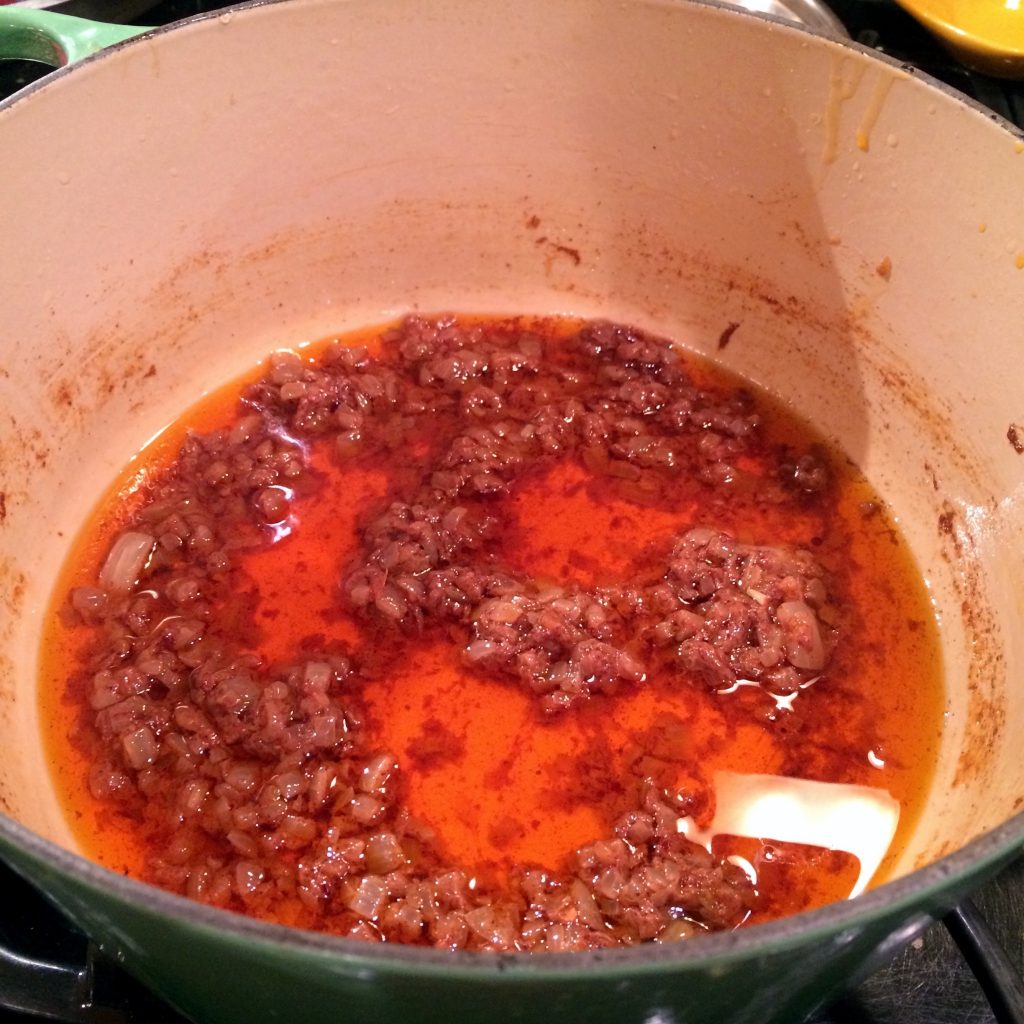 This spiced butter isn't the prettiest, but holy crap did it smell and taste amazing. A savory cinnamon spice smell that just warms the soul. The flavor was rich and satisfying. A great meal!
I regret not making Biz's Naan bread recipe to go with this, it would have been a perfect tool to clean my plate of all the tasty spiced butter. Nest time, and it will be soon, I will skip the salmon and make the Naan.
I love how simple, yet flavorful Ottolenghi's recipes are.  Easy enough for a week night meal, but impressive enough for a dinner party. If you don't own Plenty I highly recommend purchasing it, it does not disappoint.
Off to watch another sports related movie with the 8 year-old, Rudy and Hoosiers was so far this weekend.