More packages on the porch, always makes me happy.  This time it is peanut butter sent to me as part of the Foodbuzz Tastemaker program with National Peanut Board.
I love being the first one to dip into a new jar of peanut butter.  We actually go through a lot of peanut butter in our house, between sandwiches, dip for apples, a yogurt mix-in, and even the puppy gets her fair share.  She gets to lick to jars clean, it keeps her from destroying other stuff in the house for about 30 minutes.
A few months into the school year and already packed lunches have gotten repetitive for my daughter.  Especially the snacks.  She likes granola bars.  For me they usually are too sweet or too closely resemble a candy bar.  The chewy bars are sticky, the crunchy bars too crumbly.  On our road trip over the summer I stocked the car with granola bars that all agreed were delicious.  They contained pretzels, cereal puffs, chocolate chunks, a few other things.  I thought I'd take an attempt at something similar, with a whole lot less ingredients.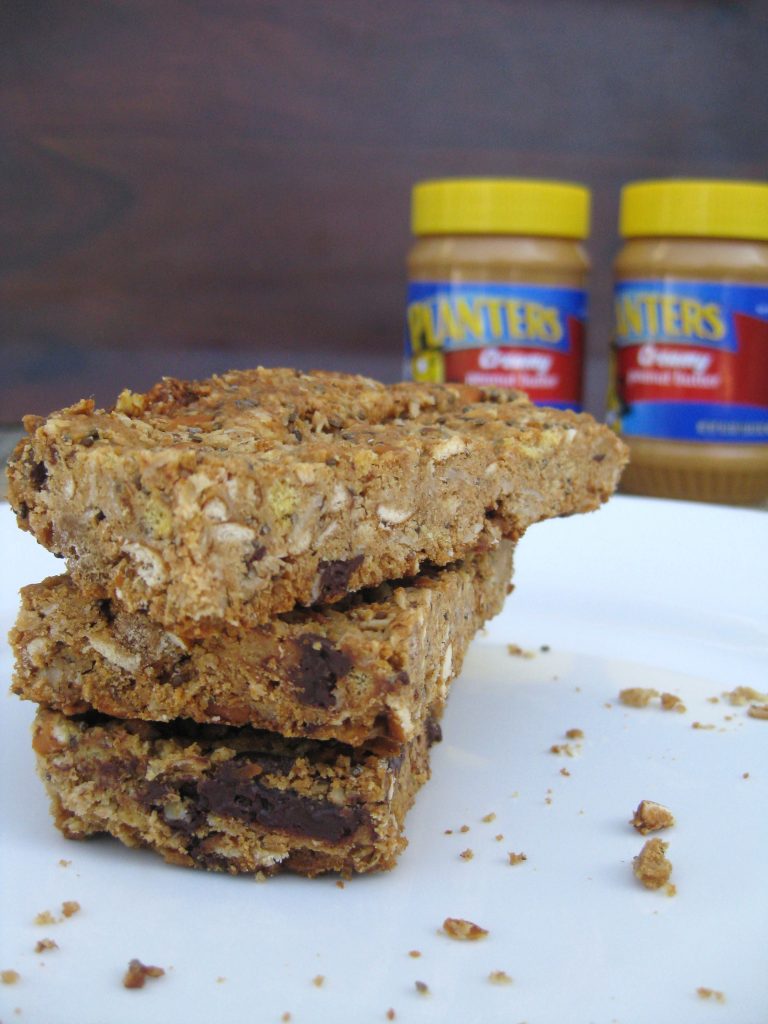 Ingredients
1 C. old fashioned oats
1 C. Puffins peanut butter cereal, smashed
1/2 C. crushed pretzels, smashed
1/4 C. whole wheat flour
1/8 C. chia seeds
1/4 C. brown sugar
1/4 C. Raisins
1/3 C. chopped dark chocolate
1/2 C. peanut butter
1 t. vanilla extract
1/3 C. honey
Instructions
Preheat oven to 350 degrees.
In a bowl, combine oats, cereal, pretzels, flour, chia seeds, brown sugar, raisins, and chocolate.
Stir to combine.
Add in peanut butter, honey, and vanilla. Mix well to combine.Helps to use two spatulas or spoons to combine all ingredients.
Grease a small baking dish (11 x 7). Press dough into pan and press firmly.
Bake about 20 minutes.
Let cool and cut gently.
These bars are light and crunchy with a little chew to them. They are a bit crumbly but hold together just fine.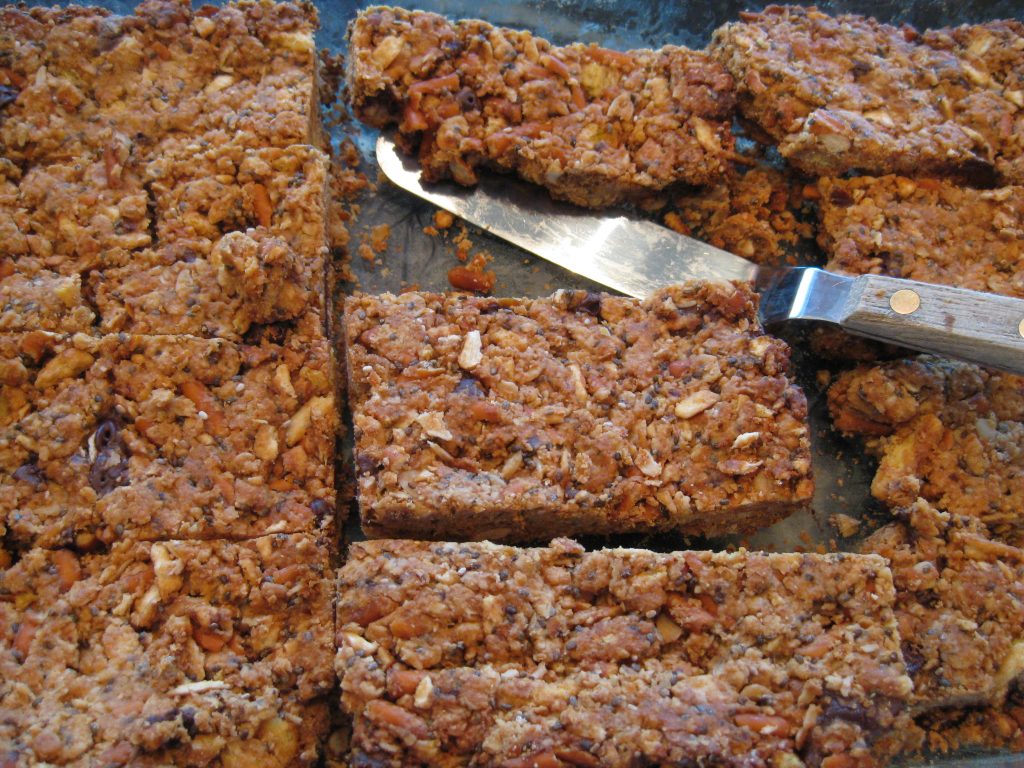 On one batch I used my stand mixer to combine everything.  It crushed all the ingredients more that I had intended.  Mixing it by hand turned out a preferred texture.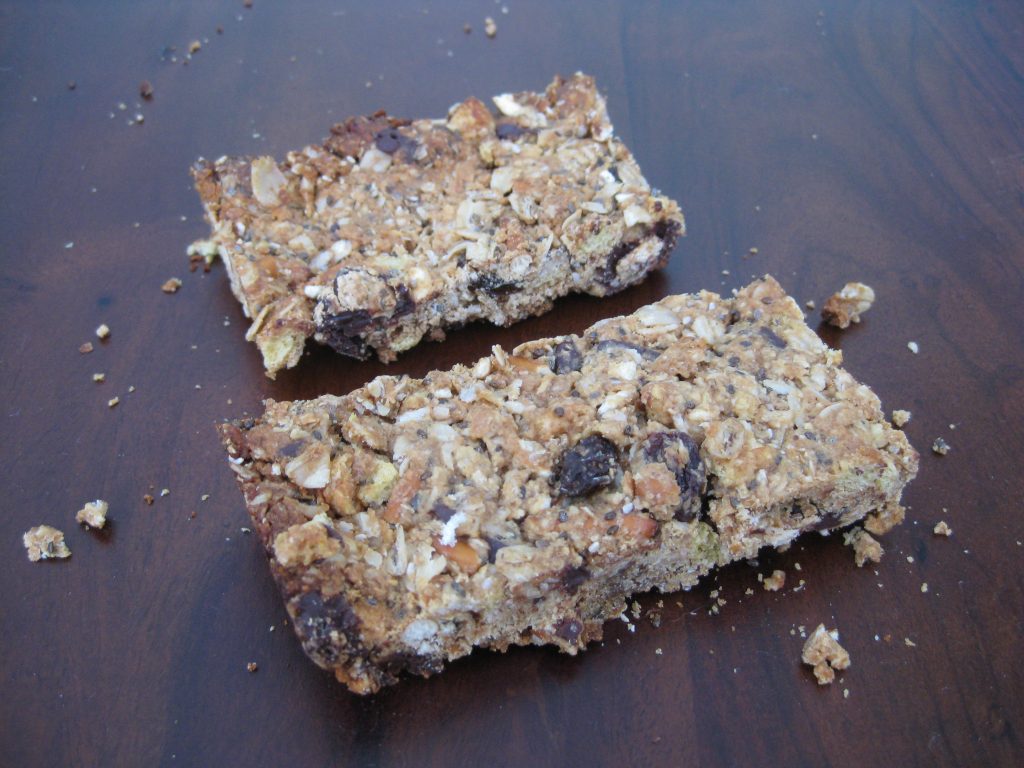 The recipe is whatever you make of it — use what you have on hand.  Any cereal really will do.  No chia Seeds, leave them out or use chopped nuts instead.  The raisins are optional, I think they give the bars a little more chew and touch of sweetness.  Next time I will try another dried fruit, apples maybe.  I had chocolate on hand so I threw it in, you could use any chips you have or none if you prefer.
These have become a favorite in our house as a quick breakfast, snack or even crumbled  over ice cream as dessert.