Christmas Day goals, staying in your pajamas and diving into the new books you received. Growing up I remember regularly getting the year-end edition of Rolling Stone Magazine. I would take hours to read it cover to cover. I still love getting a new book, especially a cookbook, and taking my time with it. I also love to give books as gifts, here are a few cookbooks worth gifting to your favorite cook.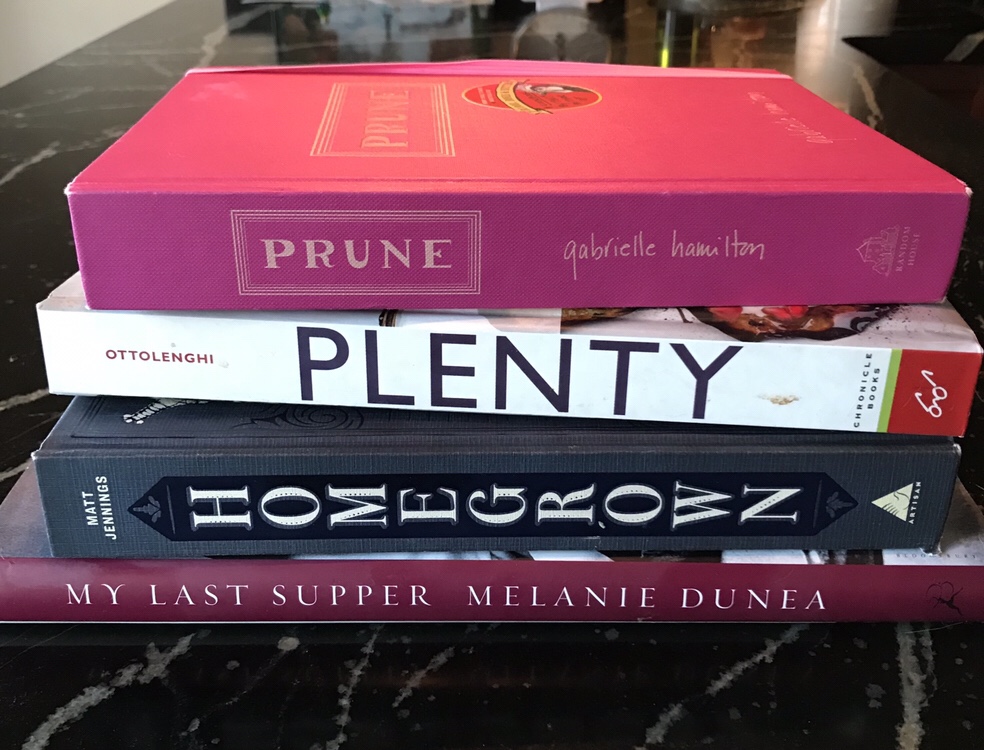 by Matt Jennings
My husband ordered himself this cookbook a couple of months ago. It is filled with straightforward no fuss recipes, with a unique twist on classic flavors. Each recipe has a story and there are a lot of extra tidbits thrown in throughout the book. Makes for a great read with something new to discover each time. The pictures are amazing and I love how it is organized (Dairy, Ocean, Farm, Garden and Orchard, Forest). I've read through it a few times and have lots of recipes bookmarked. The few I have tried so far have been great.
Roasted squash salad with Gouda and apple butter. The apple butter caught my eye in this one, and it was the first time preparing delicata squash which is my new favorite skin and all. Perfect fall salad!
Lamb Meatballs with pickled chiles, this recipe was amazing. The classic lamb, yogurt, mint combo gets a kick with the pickled chiles. And those chiles go great on just about anything.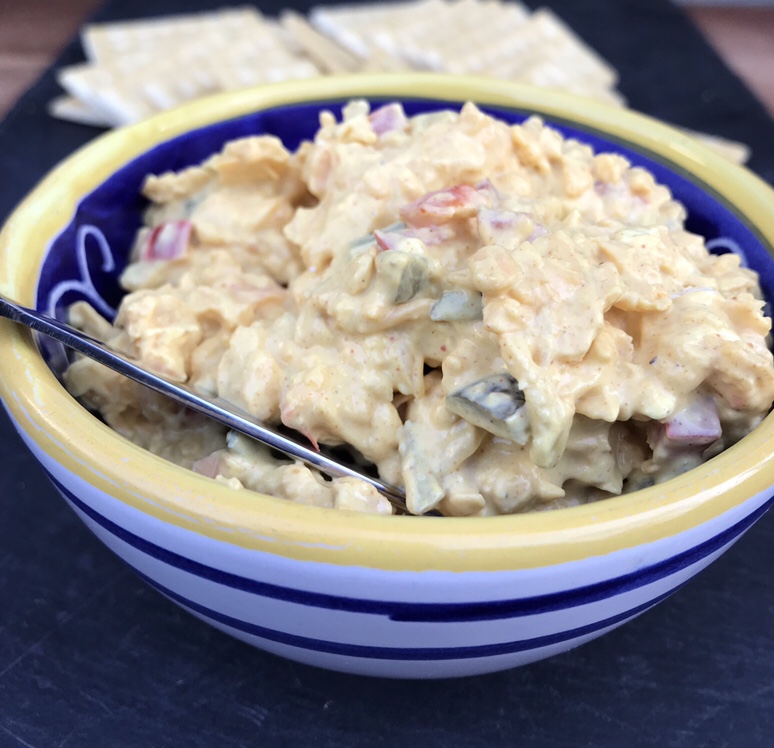 Evie's Pub Cheese, this is not your typical cheese spread. Cornichon, paprika and turmeric are some of the unique ingredients. This spread is rich and flavorful, The author and I agree on favorite crackers, Wheat Thins. Though I went with the Club this time. Perfect spread to have on hand for holiday visitors.
by Gabrielle Hamilton
About five years ago I read Blood, Bones & Butter: The Inadvertent Education of a Reluctant Chef and crushed pretty hard on Gabrielle Hamilton. Such a great story! I knew I had to get to her restaurant, Prune, for brunch one day. I was fortunate enough to get there last year. It was a fabulous meal and the best bloody Mary I have ever had in my life. For real.

I couldn't stop thinking about that Bloody Mary and the crumbed poached egg my friend ordered, so I ordered the cookbook. The book itself is so cool, designed in the style of a Moleskin notebook. And I love the service tips, and section on kitchen scraps. Bonus, gift both of the book and cookbook together.
by Melanie Dunea
My husband gave me this cookbook for my birthday last year. As the title suggests it includes details of what chefs like Another Bourdain and Lidia Bastianich consider the perfect last meal, including a creative photo of the chef depicting the meal and recipes to accompany it.
Jamie Oliver contributed a recipe for spaghetti All'Arrabita. It was small effort with big flavor. The bread crumb topping is the piece de resistance.
The recipe for fries from Hélène Darroze are a bit of work, but a perfect match for a steak.
by Yotam Ottolenghi
This cookbook has been around for awhile, but it is always on my counter so I thought it was worth including. The recipes are a bit fussy, but the end results are always worth the effort.
This smoky frittata recipe made for an amazing dinner.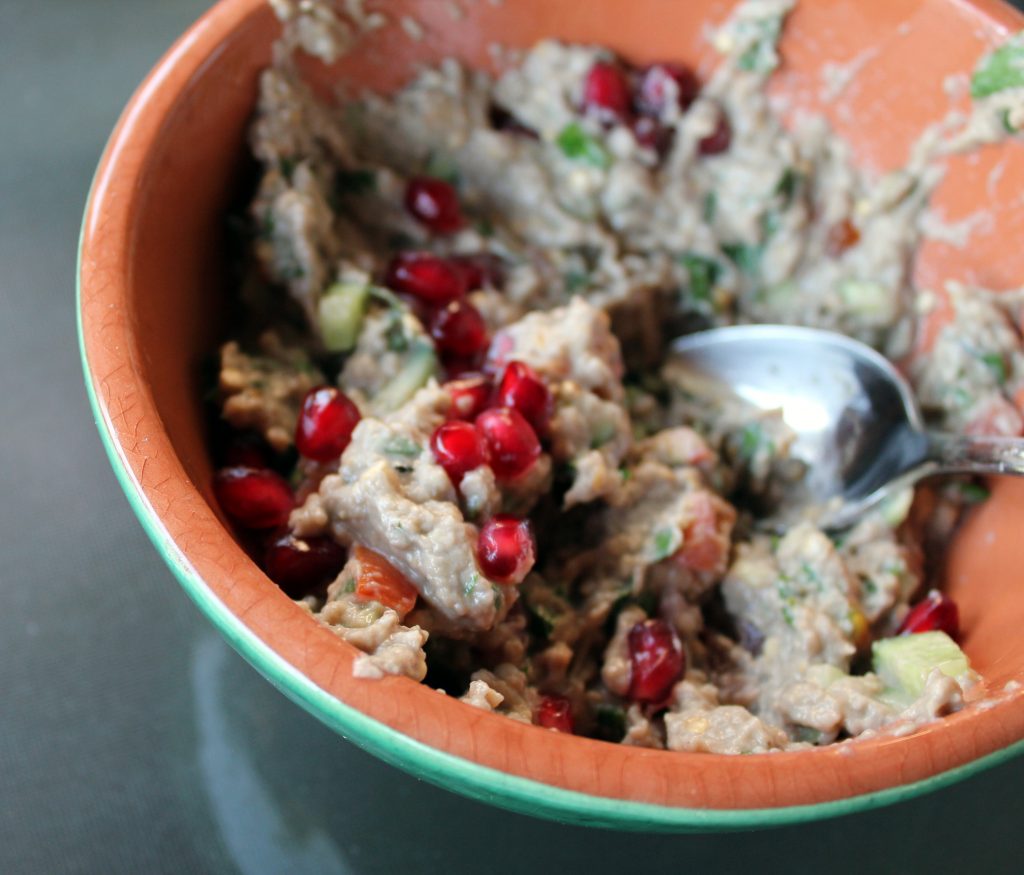 I also loved this burnt eggplant with tahini. I previously shared a few other recipes, caramelized garlic tart, sweet potato wedges with lemongrass dipping sauce, and saffron fettuccine with spiced butter. It is an elegant cookbook with great recipes that anyone would enjoy.
Happy gifting.